Our writers and reporters are so great, every one of them deserves to be the first one mentioned. So in the interest of fairness, alphabetical order is the order of the day. Here's the full list of names, followed by bios featuring the folks who make this project possible: Charles Battersby, Max Burbank, Gerald Busby, Chiffon Dior, Diva Dog Gomez, Daniel Kwak, Winnie McCroy, Rev. Jen Miller, Mark Nimar, Puma Perl, Rania Richardson, Trav S.D. (aka Travis Stewart), Scott Stiffler, Eileen Stukane, John Foster Thomas, and Elizabeth Zimmer. Now scroll down, and get to know them!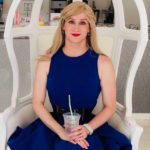 CHARLES BATTERSBY (arts, features, LGBTQ+ matters) | Charles (Charli) Battersby is a playwright, screenwriter, actor, model, game designer, and journalist. Battersby is known, as a playwright, for The Astonishing Adventures of All-American Girl & The Scarlet Skunk, and That Cute Radioactive Couple. Battersby is the screenwriter and co-creator of the animated web series The Storyteller: Fallout. Charles has written about video games, theater, and LGBT topics for sites including Chelsea Now, Geek.com, Venturebeat, NYC Community Media, Complex, and Joystiq. Charles founded PressXY, an organization that addresses transgender issues in video games, and moderates a series of panels on Transgender themes in comic books. Twitter: charlesbatterb. Instagram: fascinatingstranger.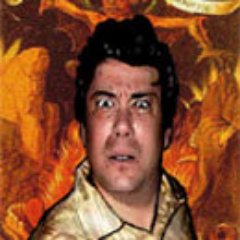 MAX BURBANK (editorial cartooning, political satire) | Burbank is a freelance writer living in Salem, Massachusetts. His work has been published by Cracked.com, NationalLampoon.com, i-mockery.com, and the literary magazine websites (because he is both hoity and toity, but neither enough to get in the print versions) Monkeybicycle.net and Frictionmagazine.com. Once upon a time, before the Internet, he sold science fiction stories to the legendary Algis Budrys for Tomorrow: The Magazine of Speculative Fiction. Until recently, he was the political satirist for Chelsea Now, where he won a PRESTIGIOUS first place award for editorial cartooning from the New York Press Association, because gosh darn it, he draws real good, too. A huge, steaming pile of Max's comedy writing can be found archived at maxburbank.wordpress.com. Max is available for freelance work, both writing and illustration, because he likes to eat on occasion.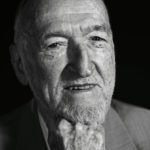 GERALD BUSBY (music, memoirist) | A native of Texas and graduate of Yale, Busby is best known for his film score for Robert Altman's 3 Women and his dance suite for Paul Taylor's Runes. As a protégée of Virgil Thomson, Busby moved into the Chelsea Hotel, where, since 1977, he's written more than 500 music compositions in all genres. Trinity Church Wall Street honored Busby's 80th birthday, Dec. 16, 2015, with a concert of his chamber music, held in St. Paul's Chapel. In 2016, the Dublin Arts Council commissioned Pneuma, a solo flute piece that premiered at the Centennial Celebration of Women's Rights in Ireland. New York's Queer Urban Orchestra, conducted by Julie Desbordes, premiered Busby's 3 Bagatelles for Orchestra at the first concert of their 2018-2019 season. Busby's memoir, Getting Saved, currently in progress, began with biographical sketches Scott Stiffler asked him to write during their days with Chelsea Now newspaper.
JOEY DAYTONA (photo essays, memoirist) | Joey was a DJ, snowboarder and drag racer before retiring early to wait tables in Chelsea during the day and drive for a car service at night. His spirit animal is Travis Bickle. He also writes e-books under a pseudonym and was the manager of the Spaghetti Tacos restaurant upstate and former co-owner of the Go More Fast speed shop. He has a YouTube channel under his real name and was banned from Twitter. His motto is: On the Road, On Tour, Across the Country!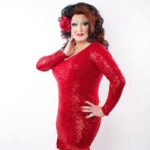 CHIFFON DIOR (drag, fashion, pop culture) | As her meticulously crafted Twitter bio states, Chiffon is a self-described mediocre drag queen and a multi-time drag pageant participation trophy winner. She's best known as the founder and editor-in-chief of the website WERRRK.com, which has covered drag, popular culture, and fashion for nearly five years. This past winter, her labor of love had its greatest success ever, as WERRRK.com was selected by the United States Library of Congress for preservation in their LGBTQ+ Studies Web Archive for being "an important part of this collection and the historical record." As a writer, Chiffon has interviewed some of the biggest stars in the drag world, and has been selected by her Big Apple peers as a four-time Glam Awards nominee for Best Nightlife Writer. In her spare time, she generally has a feeling of dread that she forgot to do something, because she doesn't have any spare time. Twitter: @chiffondior @werrrkdotcom. Instagram: @chiffondior @werrrkdotcom Facebook: @werrrk YouTube: @werrrk.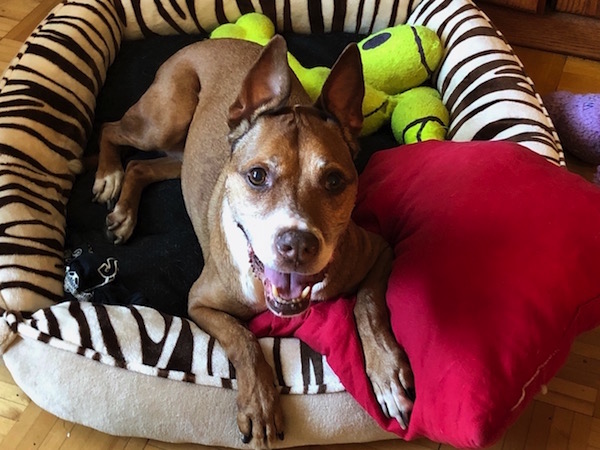 Diva Dog Gomez (Cover Girl) | RIP  | DDG, age 14 when this staff bio was added, came to be in the life of Puma Perl and family when was rescued from a kill shelter in Brooklyn by Juliet Sasha Gomez in 2009. She had been abandoned by the only family she'd known and was so traumatized that she was close to unadoptable. She had a rough adjustment, but eventually grew into the Diva that she is. Diva's favorite color is pink and her favorite songs are Run Run Run (Velvet Underground) and I Love Rock and Roll, particularly the chorus. She loves most people and is indifferent to other dogs. Her favorite food is anything. Diva is a Lower East Side resident who divides her time between the apartments of Juliet Sasha Gomez and Puma Perl. She has many modeling credits and fans all over the world.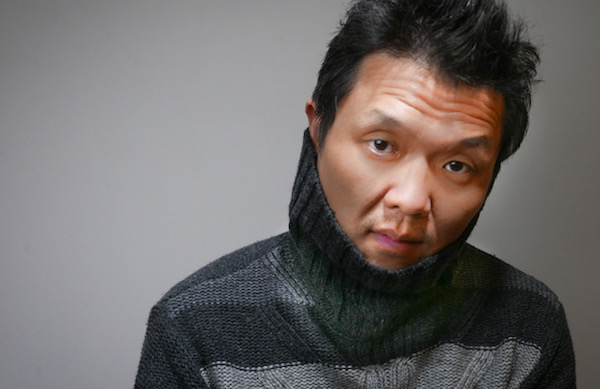 DANIEL KWAK (photos, photo essays) | Kwak is a portrait, food, and editorial photographer. His work has appeared in glossy magazines, as well as community papers, where the ink still comes off on your fingers. With over 200 assignments in 2018, Kwak's photography has covered everything from fine dining restaurants to pizza parlors. Anywhere there is a story to cover, Kwak will give it a high-end, Madison Avenue treatment, delivered with a grassroots spirit. As part of the team marking the one-year anniversary of the 2016 Chelsea bombing, his work contributed to Chelsea Now's 2017 first place Special Sections award, in the New York Press Association's Better Newspaper Contest. Websites: dkcre8ive.com and foodcre8ive.com.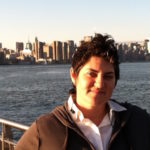 WINNIE McCROY (news, features, arts) | McCroy is an award-winning reporter who lives in Brooklyn with her wife and their tiny Rottweiler, Fred. Over the past 20 years, she has written thousands of articles on a wide range of topics, including local news and politics, human-interest stories, investigative journalism, and arts and entertainment reviews. She is an unrepentant foodie who has reviewed restaurants for Time Out New York and other publications. To read more of her work, visit winniemccroy.com.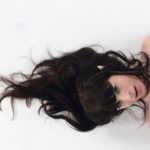 REVEREND JEN MILLER (arts, lifestyle columnist) | Rev. Jen is a performer, painter, playwright, columnist, underground movie star, screenwriter and director, open mic host, ASS Magazine founder, ordained Reverend, author and Renaissance Elf. She has been a columnist for www.artnet.com, a sex columnist for http://www.nerve.com and a columnist for The Villager. Her books include June (Art Star Scene Press, 2015), BDSM 101 (Skyhorse, 2013), Elf Girl (Simon & Schuster, 2011) Live Nude Elf: the Sexperiments of Reverend Jen (Soft Skull Press, 2009) and Reverend Jen's Really Cool Neighborhood (Printed Matter, 2003). Her handcrafted art books can be found in collections including the Whitney Museum of American Art, the MoMA Library, the Warhol Museum and more. In 1994, she received a B.F.A. from the School of Visual Arts, and has since shown her work in numerous group shows and solo exhibitions. Her cable access show, The Adventures of Electra Elf, directed by Nick Zedd, featuring Jen and her beloved Chihuahua, Reverend Jen Junior as caped crusaders, is currently available in a 22-episode box set from MVD. For over 20 years, Rev. has hosted the Anti-Slam, an open mic, which is perhaps the last enclave of bohemianism in New York. From 2000 to 2016, Reverend Jen ran the Lower East Side Troll Museum, which she created and lived in. Known for her eccentric style, Jen has been featured in Paper Magazine, New York Times Sunday Styles, New York Magazine, and on the cover of Time Out New York, always sporting her signature elf ears.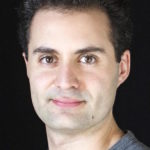 MARK NIMAR (news, arts) | Nimar is a freelance writer who frequently covers the arts, politics, restaurants, and local news of New York City. A Hell's Kitchen resident, he has written articles for the West Side Spirit, Chelsea Now, Straus News, and NewNowNext.com. He is also the author of the play Good Daddy, which recently received a staged reading at the Village Playwrights in Chelsea.
PUMA PERL (poetry, arts, features) | Perl is a widely published poet and writer, as well as a performer and producer. She is the author of two chapbooks, Ruby True and Belinda and Her Friends, and two full-length poetry collections, knuckle tattoos and Retrograde (great weather for MEDIA). A fifth, Birthdays Before and After (Beyond Baroque), is due for release in Spring 2019. She is the creator, curator, and producer of Puma Perl's Pandemonium, which launched at the Bowery Electric in 2012 and brings spoken word together with rock and roll. As Puma Perl and Friends, she performs regularly with a group of excellent musicians. She's received two honorable mentions and one first place award from the New York Press Association, in recognition of her journalism, and was the recipient of the 2016 Acker Award in the category of writing. She lives and works on the Lower East. A comprehensive list of video links and updates on events can be found on her blog. Her author's page can be found on Amazon. Previous works can also be purchased at erbacce press. Instagram: puma_perl. Twitter: @puma916. Facebook: facebook.com/pumaperlandfriends.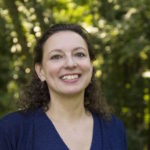 RANIA RICHARDSON (news, features, arts) | An award-winning reporter, Richardson specializes in boots-on-the-ground coverage of events. She is known for her ability to uncover unique angles, spot trends, and connect the dots to develop news stories. Notable features include the green roof on the Javits Convention Center, resources at YouTube Space NY, and a former Pfizer drug manufacturing plant in Brooklyn that is now a food start-up incubator. Her interviews include newsmakers and cultural icons such as Alfonso Cuarón, Daniel Johnston, and Judi Dench. IndieWire and NYC Community Media are among the many print and digital news outlets that have featured her articles and photos. A longtime independent film lover, she contributes reviews to Rotten Tomatoes as a Tomatometer-approved critic, and is a member of the Alliance of Women Film Journalists. As a communications specialist, Richardson works across multiple platforms through video scripts, executive speeches, web content curation, and social media strategy. She began her career in international production management at TIME Magazine. Twitter: @RaniaRichardson.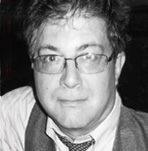 DONATHAN SALKALN (political stories, cartooning) | After college, Donathan moved to NYC. The ensuing 40 years have given him what he calls, "Chelsea Grit." He says, "Before the art galleries, Chelsea was the wild west." His dog attacked a man crowbarring into a neighbor's apartment, while she, inside with her baby, screamed. His VW got stripped, part-by-part, and then vanished. He motivated prostitutes to move out of his co-op. After a softball game at Elliott House fields, he and friends bloodied a "Wilding" gang marauding on West 23rd Street. Yet, although thugs, the Westies, and prostitutes have long since gone, he feels they've been replaced by real estate gold rushers turning the West Side upside down—draining its working class, affordable stores, and restaurants. He petitioned hard against the West Side Stadium and joined the Chelsea Reform Democratic Club, fighting for progressive candidates and important local and national causes. Chelsea Now and Chelsea News have published his stories. He joins Chelsea Community News because, "Scott Stiffler, CCN's editor and his readers share 'Chelsea Grit,' many for far longer than myself."
TRAV S.D. aka D. Travis Stewart (news, features, arts) | Trav S.D. has been writing about arts and culture in NYC for 20 years, for such publications as the NY Times, American Theatre, The Village Voice, Time Out NY, Reason, The NY Sun, and the NYC Community Media family of papers. In addition to creating the popular blog Travalanche, he is also the author of two critically acclaimed books: No Applause, Just Throw Money: The Book That Made Vaudeville Famous (Faber & Faber, 2005) and Chain of Fools: Silent Comedy and Its Legacies from Nickelodeons to Youtube (Bear Manor Media, 2013). He was an Affiliated Writing Fellow at American Theatre in 2001. When he's not doing all that, he also writes and performs.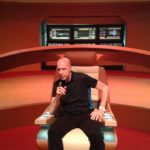 SCOTT STIFFLER (founder, editor, contributing writer) | As the longtime editor of the weekly newsprint and digital publication, Chelsea Now (2008-2018), Stiffler assembled a stellar roster of award-winning freelancer writers, most of whom are valued contributors to this website. Stiffler has written for print and online publications, including the Los Angeles Blade, the Washington Blade, amNewYork, The Advocate, Show Business Weekly, Cybersocket, CitySearch.com, Gay City News, and Chelsea Now. His First Place wins in the New York Press Association's Better Newspaper Contest include Best Obituaries, Headline Writing, Coverage of the Arts, and Best Front Page. Contact him via email, at Scott@chelseacommunitynews.com. Twitter: @ScottCon77.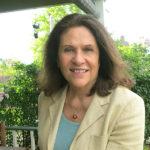 EILEEN STUKANE (news, features, arts) | As a reporter, Stukane is proud of having been on the Chelsea Now team that won the New York Press Association's 2017 First Place Special Sections award for coverage of the September 2016 bombing in Chelsea. Eileen is also the author of Running on Two Different Tracks, an ebook memoir of a family redefined, published by Shebooks). She is the author of five other books: The Dream Worlds of Pregnancy, and with Niels Lauersen M.D., Ph.D., four widely read books on women's health. Her articles relating to women have recently appeared on NextTribe.com, the most recent one, a profile of Mara Urshel, President of Kleinfeld Bridal (located on W. 20th St., known worldwide from TV's Say Yes to The Dress). Stukane's work has also been published in Cosmopolitan, Harper's Bazaar, Glamour, McCall's, Family Circle, Redbook, and numerous other national publications.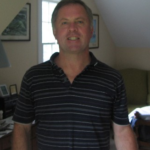 JOHN FOSTER THOMAS (photos, photo essays) | Thomas is a marketing, operations, and business strategy expert who's worked with Fortune 500 companies and the State Department. He is Research Fellow at Rabin Martin, Omnicom Public Relations Group, and author of two White Papers for the Office of the President on trade reform. At Rabin Martin, a strategy consulting firm, Thomas derives market intelligence for the CEO and created the firm's marketing/work process IT, driving $11M in annual revenue. As Product Manager at Verizon Communications, he gave first responders 99.99% accurate name and location information for 27 million people in Vermont, Massachusetts, and New York with Enhanced 911. At Demopoulos Associates, an InfoSec firm, Thomas helps clients safeguard proprietary business information. He's held every position in Marketing. His written work has been published in The Lancet, Health Affairs, Huffington Post and elsewhere. A board member ex officio of Trav S.D.'s Mountebanks, John's photographs have been published in the Harwich Oracle, the Cape Cod Chronicle, Chelsea Now and the Villager.
MIKA TURBERVILLE (arts, photos, photo essays) | Mika Turberville is a nonbinary film photographer whose pronouns are they/them. They are also an all-around coffee nerd with over a decade of slinging beans under their belt. You can find them on Instagram as @mikasnaps.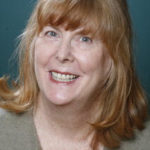 ELIZABETH ZIMMER (dance, theater) | Zimmer has written about dance, theater, and books for The Village Voice, Ballet Review, Dance Studio Life, and other publications. She teaches writing at Hollins University and other places, and edits manuscripts of all kinds. She served as dance editor of The Village Voice from 1992 until 2006, and reviewed ballet for the Philadelphia Inquirer from 1997 through 2005. Holding a B.A. in Literature from Bennington College and an M.A. in English from SUNY Stony Brook, Zimmer has studied many forms of dance, especially contact improvisation, with its founders. She edited Body Against Body: The Dance and other Collaborations of Bill T. Jones and Arnie Zane (Station Hill Press, 1989) and Envisioning Dance for Film and Video(Routledge, 2002). Her one-woman show,North Wing, played at two off-off-Broadway theaters, and she has appeared in the work of Tina Croll, Aaron Landsman, Christopher Williams, and Kriota Willberg.
Chelsea Community News is made possible with the help of our awesome advertisers, and the support of our readers. If you like what you see, please consider taking part in our GoFundMe fundraiser (click here). To make a direct donation and/or send feedback about the site, send an email to Scott@chelseacommunitynews.com.