In advance of Nov. 30's Small Business Saturday, we asked our readers to recommend local shops worthy of attention and support. That call to readers is an open one, as this is the first installment of an ongoing series. If you have a favorite local store you'd like us to write about, send some information to our editor, via scott@chelseacommunitynews.com. In the meantime, in their own words, find out a bit about Elm Drugs + Elm Wellness and Dumela Crafts.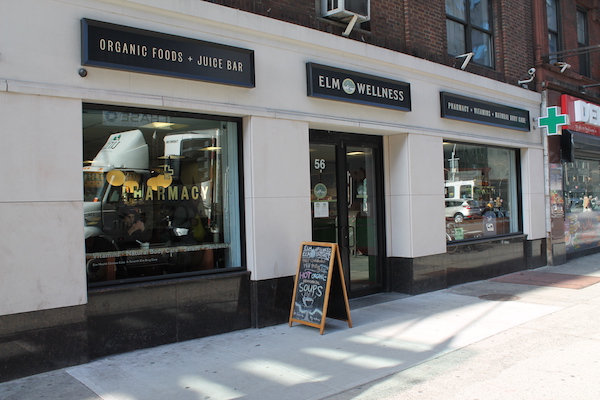 ELM DRUGS + ELM WELLNESS | We are a premier organic grocery & juice bar, vitamin market and traditional pharmacy all rolled into a single retail experience. Our mission is to nurture and promote a healthy lifestyle within our community by offering a wide selection of unique and hard-to-find items. We believe and encourage our customers to value their well-being and to proactively take steps toward living a healthy lifestyle.
We are conveniently located at the crossroads of the West Village & Chelsea, at 56 Seventh Ave. between W. 13th & 14th Sts. Call 212-255-6100 or visit us on the web, at elmdrugs.com. Hours of operation: Elm Drugs is open Mon – Fri: 9 am – 7pm, Sat: 10 am – 6 pm, Closed Sunday. Elm Wellness is open Mon – Fri: 8:30am – 10pm, Sat & Sun: 10am – 10pm.
DUMELA CRAFTS | We are a new, 900 square foot store that a young woman who is passionate about everything South African has opened up at 122 W. 20th St. (btw. Sixth & Seventh Aves.). Growing up in Closter, New Jersey, six miles north of the GWB, Amanda Harris has always wanted to share her love and appreciation for the creativity of the South African people.
Why South Africa?  Amanda's story is a special one. She was born in New York City's Mt. Sinai Hospital 26 years ago. Her mom was raised in Cape Town and her dad was born in Bulawayo, now Zimbabwe (previously Southern Rhodesia). Amanda traveled frequently back to South Africa to visit family there and while at Lynn University in Florida spent a semester working as a marketing intern in Cape Town. While at Lynn, Amanda met and fell in love with a young South African and after more than six years together, they married in the beautiful winelands of the Cape. They elected to stay there in preparation for their move back to the US. During that time, Amanda began to make a reality of wanting to share these beautiful products with the world. Day after day, she reached out to designers and artists, finally developing a stable of more than 20 suppliers whose work she has now brought back to the US to introduce to Americans.  First came the website, then came pop-ups in New York—and now, a permanent address in Chelsea.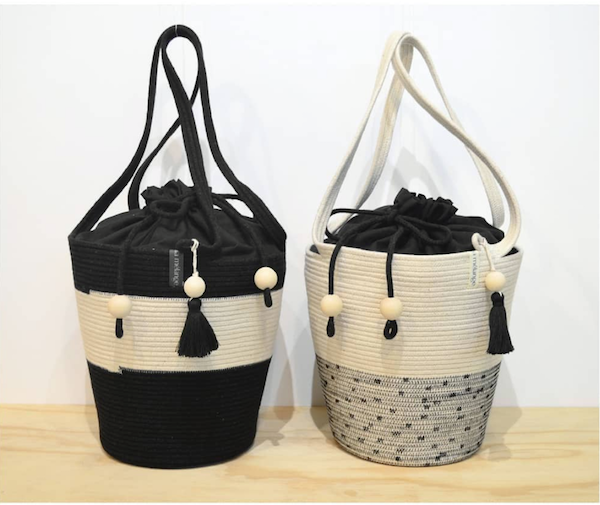 The range of Dumela Crafts' product selection reflects the breadth of talent that comes from this beautiful country: Intricate beadwork in necklaces, bracelets, earrings and storage boxes, colorful benches and stools made from oak and recycled tee-shirts, ceramics, traditional shweshwe print dresses and men's shirts, hand crafted fine silver and fair-trade gold jewelry, ethically sourced gemstones and conflict free diamonds, colorful traditional handwoven and wire work baskets, stationery, leather and cotton printed pocketbooks, ostrich skin wallets,  handbags and clutches. Everything is designed and manufactured in South Africa, predominantly by women entrepreneurs in small businesses hiring from 1 to 40 crafts people, again, usually women. By importing and selling these unique items of clothing, housewares, jewelry and giftware, Amanda is helping to support hundreds of workers in a country where work is very hard to find, while bringing a little bit of the best of South Africa into the homes of Americans.
For more information, click here.
Chelsea Community News is made possible with the help of our awesome advertisers, and the support of our readers. If you like what you see, please consider taking part in our GoFundMe campaign (click here). To make a direct donation, give feedback about the site, or send a Letter to The Editor, email us at Scott@chelseacommunitynews.com.