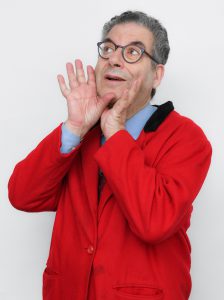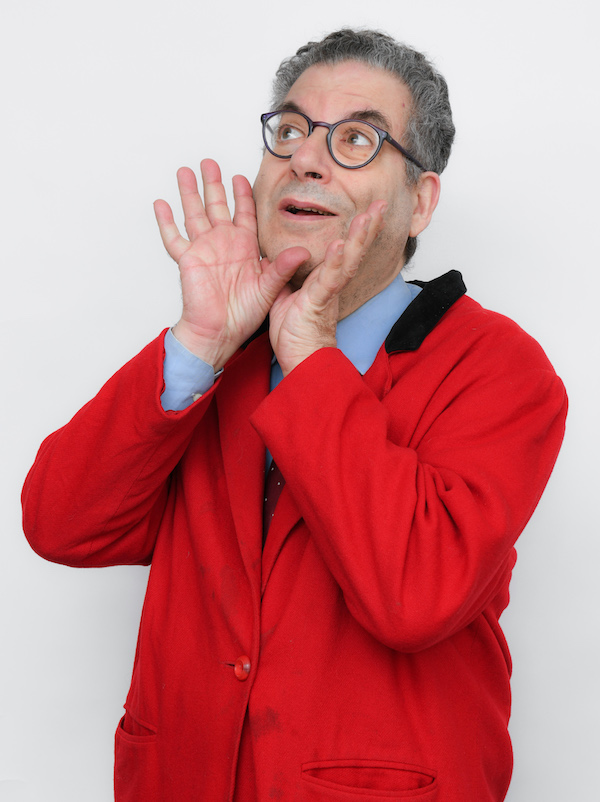 BY MICHAEL MUSTO | A compulsive workaholic, I've had jobs pretty nonstop since the 1970s. After graduating college, I had office gigs while freelancing on the side and eventually became a successful full-time writer. In 1984, I landed a column in the Village Voice, which lasted 28 and a half years. And that was hardly the end for me. When I was laid off in 2013, I already had two new columns lined up, and later on, the Voice even took me back as a freelance writer.
When those jobs eventually petered out, I got a whole new weekly column at a queer site in 2017. As it happened, I've barely missed a day of work all these years. But this April, I got the call that seemed inevitable. I was being laid off. My editor was going to stay there and maybe bring me back, but then he was laid off too. Things were truly dire, and I spiraled at the thought of being jobless for the first time in over 40 years.
I scrambled around for new ops, but it wasn't like the old days, when there were so many options for a writer to start and restart their career. Journalism had already been hard hit by the Internet, which changed people's writing and reading habits for all time, and COVID-19 and the (necessary) lockdowns were now pushing it from the precipice right into the abyss. In addition to the financial hit, I felt a painful sense of creative frustration.
Like the desperate Cassie in A Chorus Line ("God, I'm a dancer. A dancer dances!"), I've always used writing as my primary form of expression and suddenly felt helpless without a regular outlet for that. I had enjoyed the best jobs in the world, which involved me taking in all forms of culture, meeting incredible people, and freely expressing my thoughts about all that in print. So whenever people said, "You should take time off and do whatever you want," I thought that was ridiculous—my job was what I wanted! I never had a "TGIF" lifestyle; my man-about-town whirlwind was 24-7 and fully rewarding, consisting of all the activities I'd be doing even if I wasn't getting paid for it. But I was—until now, that is.
And what a horror. Various publications and sites didn't even answer my emails looking for work, and I knew they were scrambling to stay in the game just like I was. One gay site told me they absolutely loved me, but then they didn't follow up with actually using me, and another one said they'd be glad to give me a column, but then they also went quieter than a Trump accomplice. A third site said they'd be thrilled to run my pieces—for free, of course—and then didn't answer when I even offered that. (The guy later said he was on a break at the time.)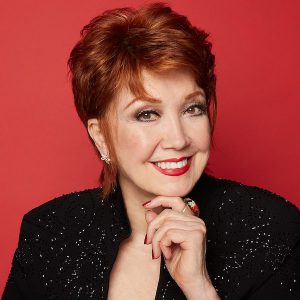 Even a publishing peer didn't get back to me on my offer of a free video about theater. I couldn't even get a gratis gig! He had offered me a paid article, but when I gave an idea for what that article could be—knowing I couldn't do the piece until I locked in the subject matter—that publication again went into radio silence mode. I figured they were doing as badly as I was, with new budget cuts and reassessments every day, as the economy worsened and fears escalated. To have all this happen as Trump was crowing about how great the economy was doing involved a lot of blocking and sound muting on my part.
I had to get on unemployment, which was pretty degrading, seeing as I would much rather ply my trade than have to look elsewhere for help. Besides, I was now only going to pocket at most $500 before taxes a week, with an extra $600 a week that soon petered out, then turned into just $300 for a mere six weeks. Applying for these benefits was extra horrid because it seemed like everyone on earth was doing the same thing and the system was inundated to the point of exhaustion. I applied online and even got a confirmation, but when I checked back, they had no record of me applying. I then applied through the automated phone system and was relieved when someone official called back to finish the application with me. But later on, someone else called and asked me the same questions, as if I was starting from scratch! Eventually, I was approved, and they even took care of the weeks that I hadn't been able to apply for because I hadn't been confirmed in the system yet. And as humiliating as it all was, Monday still became my favorite day of the week because that's when I would call and file for the previous week. It meant some money would be coming in, against all odds.
I know there were people with way bigger problems than me—and I was out in the street protesting for them–but I was still mortified and feeling as useless as a typewriter manufacturer or a VCR salesman. I had been swept into nightclubs for decades, and now there were no nightclubs. I went nightly to screenings and theater, but those were suddenly nonexistent as well, except for digital events where the link usually worked. And there was now no venue I could write all that up for anyway. What good was I? And I couldn't exactly suddenly try to break into neurosurgery or rocket science; writing was all I knew. As I even contemplated applying for non-creative jobs, I felt like another iconic character—the has-been boxer who's groomed to go into wrestling, to his utter horror, in Rod Serling's Requiem For a Heavyweight. ["Hi, my name is Michael. Welcome to Kmart!"]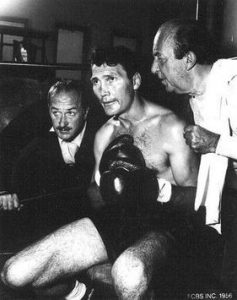 In my misery, I remembered that an editor had once killed a story I wrote, then explained, "Well, you needed a humbling." But I didn't need one this big. There was simply nothing out there—and I hated pitching, as if I was entry-level and green eyed, as opposed to a long running scribe in his twilight years. Once I got my column in the Voice, I was generally able to write whatever I wanted, and lots of other gigs came my way as a result. Now I had to come up with lists of ideas and pitch dying publications and sites, begging them to add me to their roster at a time when they were hardly thinking about expansion. I was forced to drum up the energy and imagination I had when I was starting out and pretend that it wasn't a devastated landscape that had now disintegrated even farther into near-apocalyptic territory.
On the bright side, one popular site gave me two assignments, and I thought this could be my new steady venue, but they then informed me that they couldn't accept pitches anymore and would let me know when I could pitch again. (I'm still waiting.) Two people offered paid gigs, but they never even followed up to say those ops were obviously not happening. Dangling cash, then withdrawing it without an explanation at a time like this felt particularly cruel—like lifting someone who's fallen, then pushing them back down again. Perhaps the low point was me contacting one of the very few people left at the site that had laid me off and pitching a review I had written. They politely brushed me off.
Friends' consolations didn't help either. People would chirp, "Everyone's in the same boat." Yeah, the Titanic. "You should write a book" was another familiar suggestion, but that's like telling Octomom to have another baby. And "You're a brand" has proven to be the least comforting remark of all. A brand without a job.
I even found myself offering false comfort, muttering "At least I'm alive"—though I was dealing not only with a sudden feeling of irrelevance, but with the awfulness of a new plague and the grief of losing people to COVID-19. I had to live for them, but I certainly couldn't work for them—or even for myself. I became very grateful to people like Mike Todd, Brad O'Brien, and Scott Stiffler (he does this very site), who gave me opportunities and encouragement.
And I have to tap into my inner happy clown and feel that things will turn around. After all, I've long possessed a tenacity that stops me from falling through the cracks to the point where Betty White, cockroaches, and I will be around forever, so get used to it. Enough with the self-pity. God, I'm a writer. A writer writes! And I just did! And guess what? The gay site that loved me but didn't use me is now using me.
Happy clown!
Follow Michael Musto on Twitter, via @mikeymusto.
Chelsea Community News is made possible with the help of our awesome advertisers, and the support of our readers. If you like what you see, please consider taking part in our GoFundMe campaign (click here). To make a direct donation, give feedback, or send a Letter to the Editor, email scott@chelseacommunitynews.com.