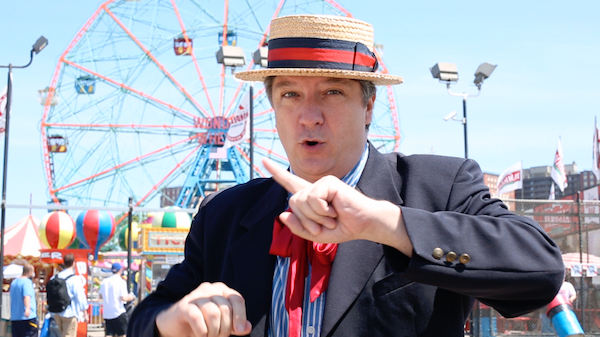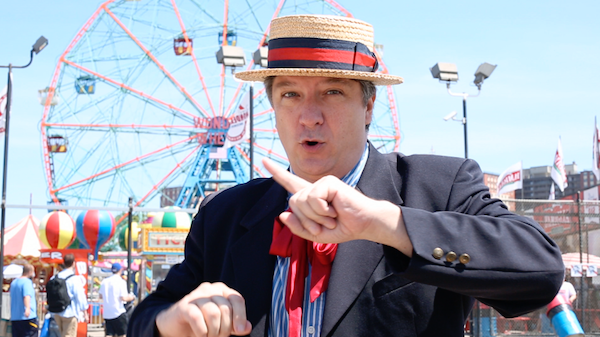 Trav S.D. Takes You to the Worlds Fairs | April 2019 marks the 80th Anniversary of the groundbreaking 1939 New York World's Fair. To mark the occasion, Chelsea Community News contributor Trav S.D. has booked two talks at two related locations: one in Brooklyn, one in Queens. Sunday, April 28, 3pm, Trav talks about the 1939 New York World's Fair, famously held at Flushing Meadows-Corona Park (some of the structures are still there). "I am thrilled to be able to mark the occasion with this illustrated talk about the fair," he said, "which I'll be presenting at Queens Theatre, located deep in the heart of the former fairground itself." The World's Fair was a veritable wonderland of futuristic visions, Trav notes, "staffed by many of the performers I write about, from burlesque performers like Gypsy Rose Lee, to a wide variety of sideshow performers, to impresario Billy Rose's Aquacade water show. The World's Fair also had positive and negative impacts on another of our favorite subjects, Coney Island. I hope you can come join us—it should be an afternoon to remember, Get tickets here."
Saturday, May 4, 5pm: Coney Island and the World's Fairs: To continue our World's Fair theme, as part of Coney Island USA's Congress of Curious Peoples, Trav will be giving an illustrated talk on how "all the major World's Fairs impacted Coney Island's amusement district, as indeed nearly every one of them did, sometimes for the better, sometimes for the worse. So many of innovations we associate with Coney actually began at the World's Fairs. The Ferris wheel? The parachute jump? That's just the tip of the iceberg.  Strap your safety belt on for a talk as colorful and entertaining as its topic," Trav promises. Included with Coney Island Museum Admission, $5 for adults, $3 for seniors, kids (under 12), and residents of zip code 11224. Free for members of Coney Island USA! Purchase tickets at the door. More details here. For more details about our Mr. S.D., visit Travalanche at travsd.wordpress.com.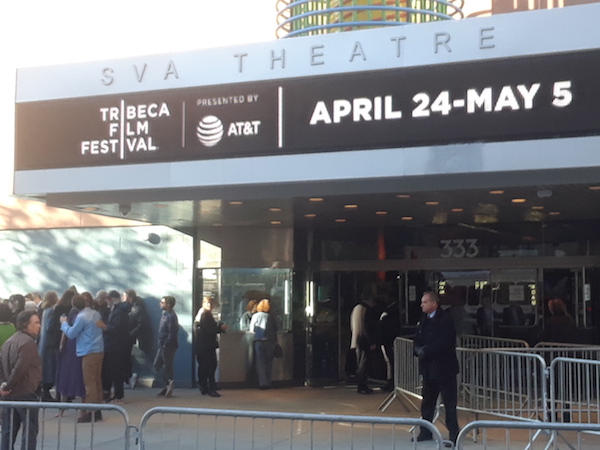 The Tribeca Film Festival: Through May 5 | A reliable source of compelling documentaries, world premiere feature films, virtual reality experiences and special events, this festival, which began as way to bolster its namesake neighborhood after the events of 9/11, always has a strong presence in Chelsea. This year, the SVA Theatre (333 W. 23rd St. btw. 8th & 9th Aves.) hosts a number of notable screenings. Chelsea Community News recently spoke with one of TFF's programmers, who talked about the ongoing mission to feature emerging voices, offer interactive opportunities to festivalgoers, and champion filmmakers who choose to showcase their work online. To read that interview, click here.
For more information on the 18th annual Tribeca Film Festival, and to order tickets, visit tribecafilm.com or call 866-941-3378. Matinee screenings are $12, evening and weekend screenings are $24, Tribeca Talks and Tribeca Immersive tickets are $40, and Tribeca Cinema360 tickets are $15. Discounted packages are available. Free Film Friday (free film screenings) is May 3. Twitter: twitter.com/tribeca. Facebook: facebook.com/tribeca. Instagram: instagram.com/tribeca. Hashtag: #Tribeca2019.
—By Scott Stiffler
Chelsea Community News is made possible with the help of our awesome advertisers, and the support of our readers. If you like what you see, please consider taking part in our GoFundMe fundraiser (click here). To make a direct donation and/or send feedback about the site, send an email to Scott@chelseacommunitynews.com.