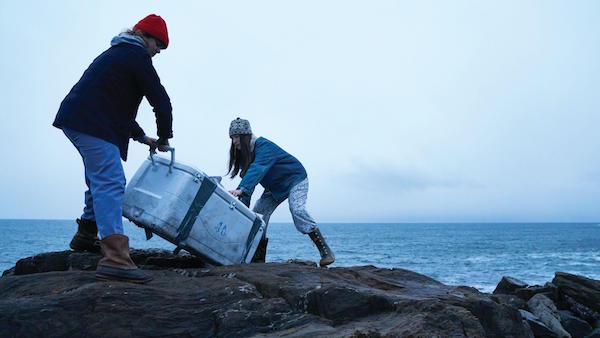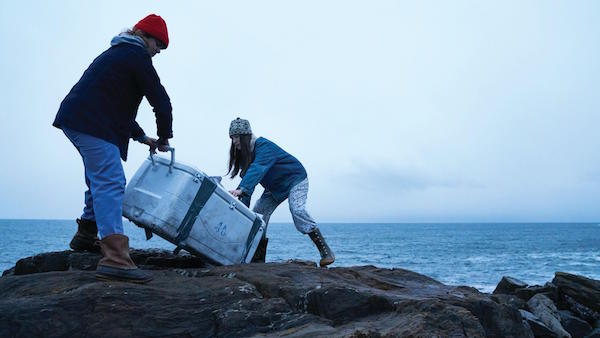 BY SCOTT STIFFLER | There's a first time for everything—and with that in mind, providing a high-profile forum for new talent is a primary focus of Liza Domnitz, senior programmer of film, TV and new online work, for the Tribeca Film Festival (TFF), unspooling through May 5 at, among other places, Chelsea's SVA Theatre.
Now in its 18th year, TFF, which began a way to buoy its namesake neighborhood after the events of 9/11, has expanded its geographic reach and the platforms if offers—but one element remains, Domnitz said, "at the core of what we do."
There is, she noted, "a really strong thread of 'discovery,' in terms of filmmaking. We love being able to find new voices… to present them for the first time, and help them as their careers develop."
But as the years have gone by, Domnitz observed, "We've explored immersive spaces… The Tribeca Hub has an amazing VR [virtual reality] arcade, and a theater of 360 experiences—and we have a really robust TV section of the festival."
Domnitz also noted TFF's commitment to storytelling "extends to the online space, Tribeca N.O.W. [New Online Work]," which was started five years ago for filmmakers "choosing to distribute their work on online spaces."
Web-based works such as Broad City (which later went on to enjoy a long and critically acclaimed a run on Comedy Central) were part of Tribeca N.O.W.'s first year. The online platform also offers Tribeca X, which features "filmmakers who are making works for brands."
These forays notwithstanding, discovery, via brick and mortar screenings, Domnitz asserted, "is always going to be the bread and butter of the Tribeca Film Festival."
To that end, this year's TFF showcases the work of 42 first-time feature filmmakers, including NYU freshman Phillip Youmans' Louisiana-set Burning Cane. "He was mentored by [executive producer] Benh Zeitlin [Beasts of the Southern Wild]," Domnitz noted. Burning Cane counts among its cast members Wendell Pierce (of Selma and The Wire), as, according to the TFF website, "a preacher whose wife's recent death has pushed him toward the bottle," and Karen Kaia Livers (Treme) as "a worried mother caring for her mange-ridden family dog."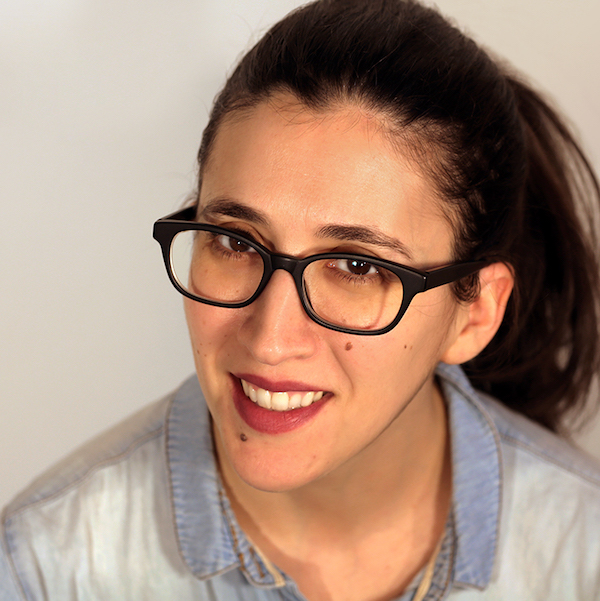 Other stories from emerging voices include Blow the Man Down, "by a female filmmaking team, Bridget Savage Cole and Danielle Krudy… It takes place in a seaside Maine town," Domnitz explained, "with sisters who have lost their mother, and a group of older women who live in the town, who sort of help them on their way." Domnitz said the film invokes "an early Cohen brothers-type feel."
Carlo Mirabella-Davis, a documentary filmmaker (The Swell Season) making his feature debut, is another one to watch, Domnitz noted, calling Swallow a "really dark" film that has "Haley Bennett, from 'The Girl on the Train.' It's about a young woman who develops pica, where you feel compelled to eat inanimate objects, like nails and paper cups, and this disease sort of spirals out of control, and mirrors her discovery of her past, and some control issues she's dealing with."
As for themes emerging from the slate of documentaries, Domnitz said TFF considers all comers based on merit. Yet this year's crop organically yielded several films "that use home video footage to tell their own stories"—often in the form of formats that predate digital technology. Yes, that means VHS. Don't know what that means? Google it, and transport yourself to a simpler time, when cable TV was the hot new thing, and portable communication devices were still the stuff of Dick Tracy and Star Trek.
"We realized," Domnitz said, "a lot of films this year, particularly our documentaries," use archival footage taped from TV or culled from old school camcorders—a democratizing style of content creation that provides "the possibility for people to create their own stories."
Such was the case with 17 Blocks by Davy Rothbart, known as a contributor to This American Life, Ira Glass' public radio program and podcast. Back in his early 20s, Washington DC-based Rothbart gave a camcorder to nine-year-old Emmanuel Durant, Jr.—who, along with others, spent the next decade documenting their lives and touching on, Domnitz said, "drug addiction, gun violence, and a host of [other] issues, giving a window on this family. Over three generations, it ultimately becomes a story of redemption. It's incredibly moving, and beautifully told."
Another legacy project borne of VHS footage, Recorder: The Marion Stokes Project is Matt Wolf's telling of a woman who, from 1979 to 2012, Domnitz said, "obsessively recorded television…. and what it produced was this incredible archive of news over the past few decades."
We've just scratched the surface of this year's TFF, which will one day serve as an archive of our own particular place in time. Meantime, there's much to be seen, screened, and discovered—not just through during the festival, but all year round, at the TFF venues currently hosting a wealth of features, shorts, documentaries, and special events.
The 18th annual Tribeca Film Festival happens through May 5. Venues include Chelsea's SVA Theatre, Regal Cinemas Battery Park, Village East Cinema, BMCC TPAC, and the Tribeca Festival Hub. For info, and to order tickets, visit tribecafilm.com or call 866-941-3378. Matinee screenings are $12, evening and weekend screenings are $24, Tribeca Talks and Tribeca Immersive tickets are $40, and Tribeca Cinema360 tickets are $15. Discounted packages are available. Free Film Friday (free film screenings) is May 3. Twitter: twitter.com/tribeca. Facebook: facebook.com/tribeca. Instagram: instagram.com/tribeca. Hashtag: #Tribeca2019.
Chelsea Community News is made possible with the help of our awesome advertisers, and the support of our readers. If you like what you see, please consider taking part in our GoFundMe fundraiser (click here). To make a direct donation and/or send feedback about the site, send an email to Scott@chelseacommunitynews.com.