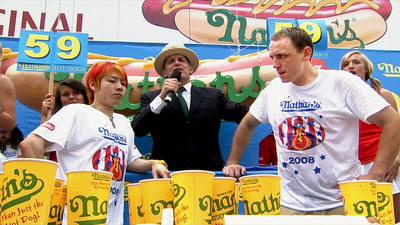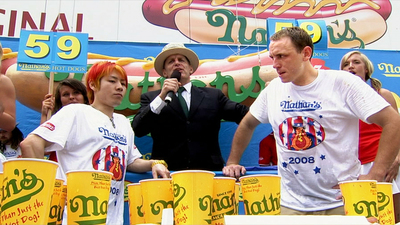 Final Days of The Tribeca Film Festival | A reliable source of compelling documentaries, world premiere feature films, virtual reality experiences and special events, this festival, which began as way to bolster its namesake neighborhood after the events of 9/11, always has a strong presence in Chelsea. This year, the SVA Theatre (333 W. 23rd St. btw. 8th & 9th Aves.) hosts a number of notable screenings—and you only have until Sun., May 5, to access all the fest has to offer (TFF began on April 24).
Chelsea Community News recently spoke with one of TFF's programmers, who talked about the ongoing mission to feature emerging voices, offer interactive opportunities to festivalgoers, and champion filmmakers who choose to showcase their work online. To read that interview, click here.
Click on the following, to read our reviews of Tribeca Film Festival selections. Can't make it to a screening? Has the final screening of that film passed? Don't lose hope. Many films in the fest will get theatrical releases, become available On Demand, or find themselves on other platforms.
"The Good, The Bad, The Hungry"
Reviews by Puma Perl: "Luce" and "Pearl"
"A Woman's Work: The NFL's Cheerleader Problem"
"Luce" Review by Winnie McCroy
The Tribeca Film Festival happens through Sun., May 5. For more information, and to order tickets, visit tribecafilm.com or call 866-941-3378. Matinee screenings are $12, evening and weekend screenings are $24, Tribeca Talks and Tribeca Immersive tickets are $40, and Tribeca Cinema360 tickets are $15. Discounted packages are available. Free Film Friday (free film screenings) is May 3. Twitter: twitter.com/tribeca. Facebook: facebook.com/tribeca. Instagram: instagram.com/tribeca. Hashtag: #Tribeca2019.
—By Scott Stiffler
Chelsea Community News is made possible with the help of our awesome advertisers, and the support of our readers. If you like what you see, please consider taking part in our GoFundMe fundraiser (click here). To make a direct donation and/or send feedback about the site, send an email to Scott@chelseacommunitynews.com.