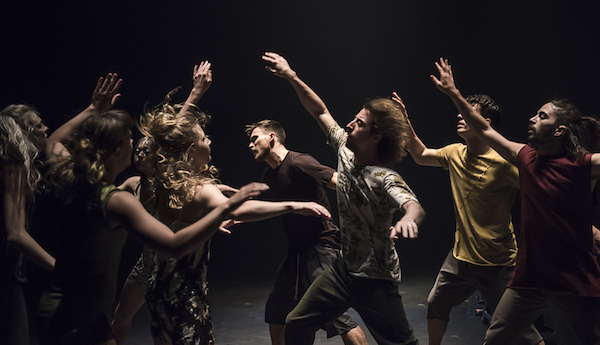 BY ELIZABETH ZIMMER | As happens in many parts of California, the wide-open spaces and warm, dry climate of Australia encourage the growth of good dancers. Three programs from Down Under coming to the Joyce include, April 29 through May 1, Attractor, a collaboration among Senyawa, an Indonesian musical duo, and two of Melbourne's most provocative choreographers, Lucy Guerin and Gideon Obarzanek, working with Guerin's eponymous troupe and Dancenorth. The team creates a secular ritual leading all participants, including audience volunteers, into a trance state that may result in ecstatic release. This is The Joyce Theater debut of these avant-garde stars, and their Monday, May 1 performance is one of the Joyce's "Pay What You Decide" nights.
Then, from May 3 through 6, Australian Dance Theatre, based in a suburb of Adelaide and immersed in issues of the relationship between humans and the natural world, returns to the Joyce with The Beginning of Nature, set to a score sung in Kaurna, the original language of their region. Finally the Australian Ballet, the country's largest classical company, closes out the festival May 9-12 with modern works by homegrown talent. The Joyce gave its Nureyev Prize to Alice Topp's Aurum, inspired by the ingenious Japanese art form of kintsugi, or repairing cracked pottery with molten gold—and Australian critics loved it. Sharing the bill are Stephen Baynes' Unspoken Dialogues, and a new ballet by Tim Harbour, the company's resident choreographer.
April 29-May 12 at The Joyce Theater (175 Eighth Ave. at W. 19th St.). Mon.-Wed. 7:30pm. Curtain Chat: Tues., Apr 30. Tickets:$10-$40 (Joyce Members $23; $30). Pay What You Decide: Wed, May 1, join the company on stage, to dissolve the demarcations between professionals and amateurs. Tickets, ranging in price from $10-$50, can be purchased at www.Joyce.org, or by calling JoyceCharge at 212-242-0800 (prices are subject to change). Artist info at australianballet.com.au. April 29-May 1, Dancenorth and pre-selected audience volunteers come together to create the evening-length "Attractor." Australian Dance Theatre performs "The Beginning of Nature" May 3-6; and The Australian Ballet performs a triple-bill, May 9-12. There will be a post-performance "Curtain Chat" with members of Lucy Guerin Inc and Dancenorth on Tues., April 30; with Australian Dance Theatre on Sat., May 4 following the 2pm performance; and with The Australian Ballet on Fri., May 10. These conversations are open to all patrons attending that designated performance.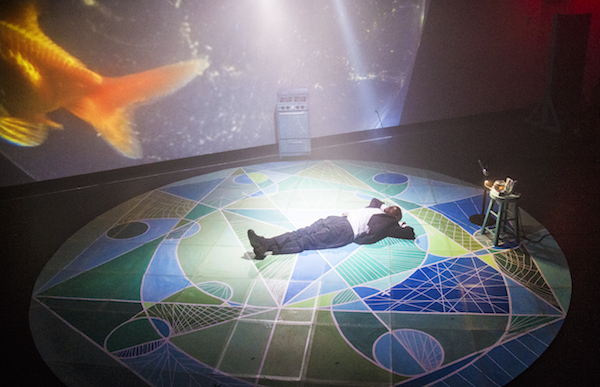 Theater artist Kaneza Schaal's Jack & takes deep dives into issues of race and class, considering re-entry into society after prison and "the measure of one's dreaming that is given to the state." Seen across the country, it features performers Cornell Alston, Modesto Flako Jimenez, and Stacey Robinson, as well as live sound design by Rucyl Frison; text and design are by Christopher Myers. It's paired with The Cotillion, a video installation by Myers and a post-show invitation to the audience to join onstage for cake.
April 24-27, 7:30pm at New York Live Arts
(219 W. 19th St. btw. 7th & 8th Aves.). Tickets start at $15.
To purchase, call 212-924-0077
or online at newyorklivearts.org.
Chelsea Community News is made possible with the help of our awesome advertisers, and the support of our readers. If you like what you see, please consider taking part in our GoFundMe fundraiser (click here). To make a direct donation and/or send feedback about the site, send an email to Scott@chelseacommunitynews.com.