This page contains contact information for, in this order, Community Board 4 | Societies, Clubs, Associations, Advocacy Groups | Elected Officials | Chambers and BIDS | Health and Wellness


Community Board 4 (CB4)
–330 W. 42nd St., 26th Floor
–Call 212-736-4536 or email Jesse Bodine, District Manager, at jbodine@cb.nyc.gov
–Website: www1.nyc.gov/html/mancb4/html/home/home.shtml
–Facebook: www.facebook.com/ManhattanBoard4
–Twiter: ‪@ManhattanBoard4
From more affordable housing to more schools, parks, hospitals, safe transportation, less noise, better business balance, and preserving the diversity of our neighborhood character, the 50 members of Community Board 4 volunteer to represent the district's residents, institutions, non profit and businesses' common interests to City agencies and bring solutions to our district. The City Charter ascribes to Community Boards an important advisory role in dealing with land use planning and zoning matters, the City budget, and the delivery of City services in our district. The Full board convenes on the fist Wed. of the month. That meeting is open to the public, as are the monthly committee meetings. Arrive early to the full board meeting, to sign up for the public comment section.
SOCIETIES, CLUBS, ASSOCIATIONS, AND ADVOCACY GROUPS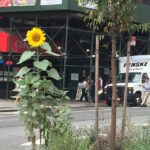 The Chelsea Garden Club
–Email cgc.nyc@gmail.com
–Facebook: www.facebook.com/Chelsea-Garden-Club-275085875844615
Flower Power! We are neighbors who are interested in bringing some botanical beauty to the bike lane tree pits so we have persuaded the city to allow us to garden there unimpeded. Anyone is welcome to join at any level of involvement. There are no dues and no formal meetings—just a desire to keep Chelsea tree-lined and flower-filled. Join us!
Council of Chelsea Block Associations
–Contact Bill Borock, CCBA President, via wborock@hotmail.com
The Council of Chelsea Block Associations[CCBA] is a coalition of 16 Block Associations and three Tenant Associations [Fulton Houses, Elliot-Chelsea Houses and London Terrace] covering 34 blocks in Chelsea. CCBA meets on monthly basis, striving to improve the quality of life for those who live in, for those that work in, and for those that visit our neighborhood/community.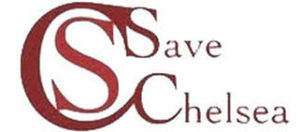 Save Chelsea
–Website: www.savechelseany.org
–Facebook: www.facebook.com/Save-Chelsea-NY-885560138225483/
–Twitter: @SaveChelseaNY
Save Chelsea is a community-based organization concerned with preserving the integrity of Chelsea's Historic Districts and buildings and maintaining a diverse mix of economic, social, and generational populations. We do this by maintaining an open line of communication among the individual residents and institutions of the neighborhood, government agencies, and other organizations active in Chelsea.  The Save Chelsea outreach is to over 800 individuals and families. Our leadership includes representatives of many other community-based organizations such as The Council of Chelsea Block Associations, Chelsea Coalition on Housing,  Chelsea Reform Democratic Club, PTA members from local Public Schools, and members of Community Board 4. We welcome you to join us!

Chelsea Waterside Park Association
–P.O. Box 20695 / London Terrace / New York, NY 10011
–Website: http://cwpark.org
–The CWPA members are the eyes and ears for all those in our neighborhood who enjoy the park, including all the varied groups that come to the park for sports, dog play, children's recreation, picnicking, and relaxation under the shade of the venerable trees. Our annual meeting is May 22, and all are welcome to attend.
Hudson Guild
–441 W. 26th St. btw. 9th & 10th Aves.
–Call 212-760-9800 or email
–Website: www.hudsonguild.org
–Facebook: www.facebook.com/HudsonGuild
–Twitter: @HudsonGuild
A multi-service community agency serving those who live, work, or go to school in Chelsea, Hudson Guild's mission is to create and sustain a strong, effective community that acknowledges and response to the potential, achievements, and interdependence of its diverse members. We seek to empower all individuals and families to achieve their highest potential, while maintaining a priority focus on those in economic need. And there's always something to see at Hudson Guild Gallery, 441 W. 26th St. (btw. 9th & 10th Aves.).

SAGE
–305 Seventh Ave, 15th Floor
–Call 212-741-2247 or email info@sageusa.org
–Website: www.sagenyc.org/nyc
–Facebook: www.facebook.com/SAGEUSA
–Twitter: @sageusa
SAGE (Services & Advocacy for LGBT Elders) is the country's largest and oldest organization dedicated to improving the lives of lesbian, gay, bisexual and transgender (LGBT) older adults. SAGE offers innovative services and programs to LGBT older people throughout New York City and nationwide through our affiliate network, SAGENet.
The West 400 Block Association (21st/22nd/23rd Sts.)
–To contact, email w400ba@gmail.com
Fulton Houses Tenants Association
–To contact, email Miguel Acevedo, via mig91360@yahoo.com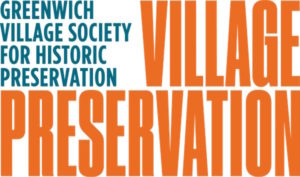 Village Preservation/The Greenwich Village Society for Historic Preservation
–232 E. 11th St. | New York, NY 10003
–Call 212-475-9585 or email info@gvshp.org
–Website: https://www.gvshp.org
–Facebook: https://www.facebook.com/gvshp
–Twitter: @GVSHP
Village Preservation is a membership-based non-profit preserving Greenwich Village, the East Village, and NoHo since 1980. Our programs include: Educational outreach in the form of public lectures, tours, exhibitions, and publications; a school program that teaches children about Greenwich Village history and architecture; leadership on expanding landmark and zoning protections in our neighborhoods, fighting inappropriate development, and preservation projects that promote an understanding of the Village's historic importance. GVSHP has successfully advocated for the landmark designation of more than 1,250 buildings in our neighborhoods, and has helped secure zoning protections for nearly 100 blocks.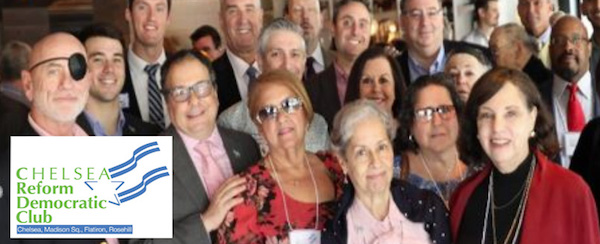 Chelsea Reform Democratic Club (CRDC)
–PO Box 1120 / Old Chelsea Station / NY, NY 10113-1120
–Call 212-929-9188 or email info@crdcnyc.org
–Website: www.crdcnyc.org
–Facebook: www.facebook.com/crdcnyc/
–Twitter: ‪@CRDCNYC
The club is committed to further the interest and participation of all citizens in the civic affairs of our community; to support human and civil rights for all, regardless of race, creed, religion, age, or sexual orientation; to work for peace.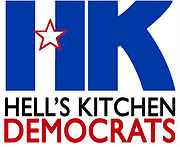 Hell's Kitchen Democrats
–PO Box 1567 | Radio City Station | New York, NY 10101-1567
–To contact, visit www.hkdems.org/contact
–Website: www.hkdems.org
–Facebook: www.facebook.com/HKDems 
–Twitter: ‪@HKDemsNYC
Hell's Kitchen Democrats, or HKDems for short, was formed on Sat., Jan. 14, 2017. After the 2016 elections, neighborhood residents felt a new and urgent need for engagement in local and national politics. The neighborhood of Hell's Kitchen lacked an active Democratic Club for many years, and many felt the need to follow this advice: "When they go low, we go local."

Village Independent Democrats
–26 Perry St. | New York, NY 10014
–Call 212-741-2994 or, send an email via www.villageindependentdemocrats.org/contact-vid
–Website: www.villageindependentdemocrats.org
–Facebook: www.facebook.com/VillageDems
–Twitter: ‪@villagedems
The Village Independent Democrats (VID) was founded in 1957 and is one of the oldest Reform Democratic Clubs in the City—and the first one in the Villager. VID plays a significant role in shaping a progressive agenda for the Village, the City, and the State, through helping to elect public and party officials who are committed to change, and by public testimony, lobbying, political action, and working with community groups and Community Boards. We believe the future of this community depends on our collective ability to make the political process work and make it responsive. VID is committed to the values, diversity, and activist tradition that make our community unique. We have proven that individuals working together can get the attention of City agencies and offices—including the Mayor's Office, the City Council, the Transit Authority, the Sanitation Department, the Police Department, the Department of Transportation—as well as the leadership of the Democratic Party. VID general membership meetings occur at 6:30pm on the second Thursday of every month.

CHEKPEDS
–348 W. 38th St. 12B | New York, NY 10018
–To contact, email excom@chekpeds.com
–Website: www.chekpeds.com
–Twitter: ‪@Chekpeds
Clinton Hell's Kitchen Chelsea Coalition for Pedestrian Safety (CHEKPEDS) was founded by residents and community leaders in September 2005, to reclaim 9th Avenue from the hellish Lincoln Tunnel traffic. The coalition is growing rapidly with Businesses, Institutions and Property Owners joining in to correct the dangerous conditions in the neighborhood: pedestrians risk their lives crossing the streets, children cannot safely walk to schools; residents cannot breathe or sleep; public transportation is ineffective; local stores experience slow and costly deliveries; personal safety is at risk.
Transportation Alternatives (TransAlt)
–111 John Street, Suite 260| New York, NY 10038
–Call 212 629-8080 or email info@transalt.org
–Website: www.transalt.org
–Facebook: www.facebook.com/TransportationAlternatives
–Twitter: ‪@TransAlt
Transportation Alternatives' mission is to reclaim automobile and advocate for better bicycling, walking, and public transit for all New Yorkers. Streets and sidewalks are 80% of our public space in New York City—but right now, our lives are polluted, congested, and endangered by car and truck traffic. TransAlt believes that this public space belongs to the people of New York City, and we are working with New Yorkers in every borough to reclaim our streets.
ELECTED OFFICIALS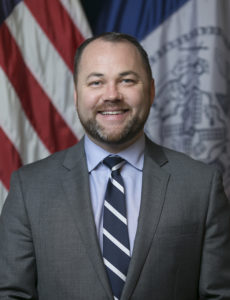 New York City Council Speaker Corey Johnson (District 3 rep)
–Website: council.nyc.gov/district-3
–Facebook: www.facebook.com/CoreyInNYC
–Twitter: NYCSpeakerCoJo
District Office
224 W. 30th St, Suite 1206 | New York, NY 10001
212-564-7757
Legislative Office
New York City Council Speaker Corey Johnson
City Hall Office | New York, NY 10007
Call 212-788-7210 or email SpeakerJohnson@council.nyc.gov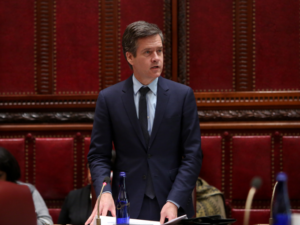 NY State Senator Brad Hoylman
–Website: www.nysenate.gov/senators/brad-hoylman
–Facebook: www.facebook.com/bradhoylman
–Twitter: ‪@bradhoylman
District Office
322 Eighth Ave., Suite 1700 | New York, NY 10001
Call 212-633-8052 or email hoylman@nysenate.gov
Albany Office
Room 310, Legislative Office Building
Albany, NY 12247
Call 518 455-2451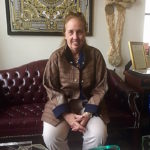 Manhattan Borough President Gale A. Brewer
–Website: www.manhattanbp.nyc.gov
–Facebook: www.facebook.com/galeabrewer
–Twitter: ‪@galeabrewer
Northern Manhattan Office (constituent services)
431 W. 125th St. / New York, NY 10027
Call 212-531-1609
Main Office
1 Centre St., 19th Floor / New York, NY 10007
Call 212-669-8300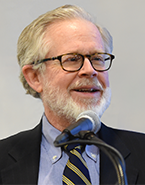 NYS Assemblymember Richard N. Gottfried
–Website: https://nyassembly.gov/mem/Richard-N-Gottfried
–Facebook: www.facebook.com/richard.gottfried
–Twitter: ‪@DickGottfried
District Office
214 W. 29th St. | Suite 1002 | New York, NY 10001
Call 212-807-7900 or email GottfriedR@nyassembly.gov
Albany Office
LOB 822 | Albany, NY 12248
Call 518-455-4941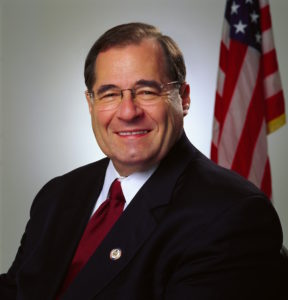 U.S. Representative Jerrold Nadler
–Website: https://nadler.house.gov
–Facebook: www.facebook.com/CongressmanNadler
–Twitter: @RepJerryNadler
Manhattan Office
201 Varick Street, Suite 669 | New York, NY 10014
Phone: 212-367-7350 or email
Washington DC Office
2132 Rayburn HOB | Washington, DC 20515
Phone: 202-225-5635
CHAMBERS AND BIDS

The Greenwich Village-Chelsea Chamber of Commerce
–175 Varick St. / 2nd Floor / New York, NY 10014
–Call 646-470-1773 or email info@villagechelsea.com
–Website: www.villagechelsea.com
–Facebook: https://www.facebook.com/GVCCHAMBER
–Twitter: ‪@GVCChamber
For over 68 years, the Greenwich Village-Chelsea Chamber of Commerce (GVCCC) has served as the leading voice of business in our communities. Founded in 1949 by a select group of small business entrepreneurs in Greenwich Village, the Chamber has steadily grown to service Greenwich Village and Chelsea. What started out as a few dozen businesses banding together, is now hundreds of members strong. The Chamber membership ranges from sole proprietorships to locally owned independent businesses, to major institutions and organizations. The Chamber also offers numerous benefits and services including networking opportunities, business and educational seminars, government advocacy, marketing and promotional campaigns, and much more.

Hudson Yards/Hell's Kitchen Alliance
–Call 212-239-1619 or email info@hyhkalliance.org
Website: www.hyhkalliance.org
Twitter: ‪@HYHKAlliance
The Hudson Yards Hell's Kitchen Alliance (HYHK) is a not-for profit organization dedicated to enhancing the quality of life of the diverse population who lives, works and visits within the district. Our work involves neighborhood beautification projects, supplemental sanitation services, streetscape improvements, technical and professional services for businesses, and effective advocacy and administration. HYHK maintains and operates Hudson Blvd Park and the surrounding areas, while also programming cultural exhibits and events in the park and the district.

The Flatiron/23rd Street Partnership BID
–27 W. 24th St. Suite 800B NY, NY 10011
–Call 212-741-2323 or email info@FlatironDistrict.NYC
–Website: www.flatirondistrict.nyc
–Facebook: www.facebook.com/FlatironNY
–Twitter: ‪@FlatironNY
The Flatiron/23rd Street Partnership Business Improvement District, formed in 2006, is a nonprofit organization whose mission is to enhance the area's reputation as one of New York's most vital and exciting neighborhoods. This is accomplished by maintaining a clean and safe environment for the district's businesses, residents, and visitors; by spearheading area improvement projects; and by marketing the diverse business and retail options in this vibrant and historic neighborhood. The FPartnership sponsors free walking tours of the historic Flatiron District every Sunday year-round.
The Meatpacking Business Improvement District
–Call 212-633-0185 or email info@meatpacking-district.com
–Website: www.meatpacking-district.com
–Facebook: www.facebook.com/meatpackingNY
–Twitter: @MeatpackingNY
The Meatpacking Business Improvement District (BID) is the not-for-profit business alliance of the area whose mission is to support the business community and to keep the area clean, safe, and beautiful, for locals and visitors alike. It was founded by the Meatpacking Improvement Association (MPIA), which was formed in 2010 by a small group of neighborhood property owners and key businesses, to expand upon the good work of the MPIA. We manage and maintain the district's public spaces in partnership with the NYC Department of Transportation (most are currently, under construction), represent and promote the area's business interests, produce events, and manage a marketing and public relations campaign for the neighborhood.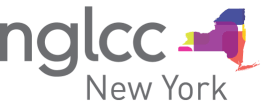 National LGBT Chamber of Commerce New York
–340 W. 42nd St. / New York, NY 10108
–Call 646-964-5027 or email info@nglccny.org
–Website: www.nglccny.org
–Facebook: www.facebook.com/NGLCCNY
–Twitter: ‪@NGLCCNY
The nglccNY is the NY Metro headquarters of the National LGBT Chamber of Commerce (NGLCC)—the business voice of the LGBT community and the largest global not-for-profit advocacy organization dedicated to expanding economic opportunities and advancements for LGBT people.
Our network of Certified LGBT Business Enterprises (LGBTBEs) build relationships with America's leading corporations, generate prospective business and clients, and collectively team with each other for contracting opportunities.
HEALTH AND WELLNESS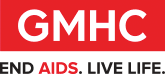 Gay Men's Health Crisis (GMHC)
–307 W. 38th St. btw. 8th & 9th Aves.
–Call 212-367-1000 or email cubb@gmhc.org
–Website: www.gmhc.org
–Facebook: www.facebook.com/GMHCNYC/?rf=174447919253942
–Twitter: ‪@GMHC
GMHC is the world's first and leading provider of HIV/AIDS prevention, care and advocacy. Building on decades of dedication and expertise, we understand the reality of HIV/AIDS and empower a healthy life for all. Our Mission: GMHC fights to end the AIDS epidemic and uplift the lives of all affected. GMHC offers free, confidential HIV testing and counseling, via The David Geffen Center for HIV Testing and Health Education (224 W. 29th Street, Ground Floor, btw. 7th & 8th Aves.). By appointment only. Call 212-367-1100 on Thurs., 9:30am–5pm.
Chelsea Community News is made possible with the help of our awesome advertisers, and the support of our readers. If you like what you see, please consider taking part in our GoFundMe fundraiser (click here). To make a direct donation and/or send feedback about the site, send an email to Scott@chelseacommunitynews.com.