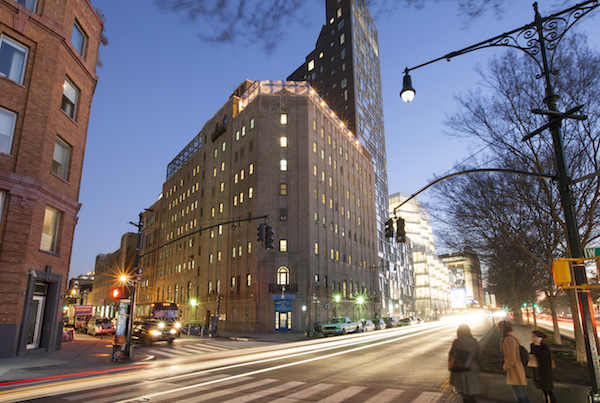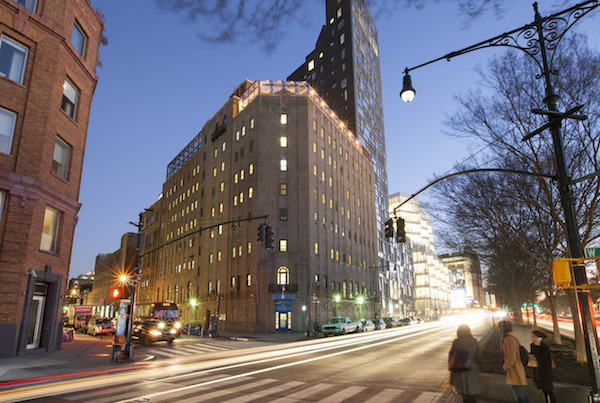 BY GLENNDA TESTONE (a member of The Women's Building Advisory Circle and Executive Director of NYC's LGBT Community Center) | It's no surprise our city is changing. From Hudson Yards and Industry City, to the conversion of the High Line, New York continues to greet a flurry of real estate endeavors—some met with more enthusiasm than others.
Our neighborhood is no stranger to these transformations, and we will continue to face them, with the High Line now providing a direct link between Chelsea and Hudson Yards. As our neighborhood continues to change, it will be important to consider what types of developments we want to cultivate. Because, as we know well, our community is more than just luxury apartments and high-end shopping.
The Chelsea and West Village communities have long been home to sites of progressive activism. It's a history in which all of us take great pride—and for good reason.
From abolitionist Abby Hopper Gibbons offering her Chelsea home as a refuge to those fleeing slavery, to volunteers operating the activist nexus that was the Women's Liberation Center, to those who carry forward Stonewall's legacy today, our neighborhood has long understood the importance of prioritizing spaces that serve activists, organizers, and oppressed peoples.
Activism and architecture are interconnected. Activists and organizers need affordable, physical spaces in which to do their work—spaces that are often the first to go at the hands of developers.
So as our neighborhood changes, and our community's progressive spirit is challenged, we will need to remain firm in our commitment to creating and supporting the movement-building spaces so central to our neighborhood and its history.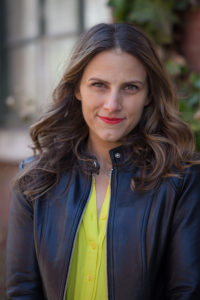 The Lesbian, Gay, Bisexual & Transgender Community Center (208 W. 13th St.) was founded in 1983 to be one of these spaces. The dream was for a space where activists, individuals, and families from all walks of life could gather and work towards the liberation of the LGBTQ community. The Center more than grew into this role, providing crucial resources to now-national organizations like ACT UP and GLAAD, and connecting community members with essential health, career, and family services.
But while The Center came to serve as the heart of New York's diverse LGBTQ community, our neighborhood has become increasingly unaffordable for many New Yorkers, including activists, in a shift that puts our neighborhood's progressive spirit at risk. Activists and organizers looking to carry this spirit forward are struggling to find spaces that serve their needs.
It is incredibly important that we be intentional about creating and protecting activist spaces within our neighborhood, particularly now, as the need for, and urgency of, such activism continues to grow.
The Women's Building—a project to transform the former Bayview Women's Correctional Facility into an international hub for the girls and women's rights movement—is a perfect example.
By providing office and community space to organizers advancing the rights of girls and women everywhere, The Women's Building (550 W. 20th St. at 11th Ave.) will carry forward our neighborhood's commitment to progressive action. As women, and particularly women of color, are increasingly under attack, The Women's Building (which aims to open in about five years) will create a space for movement-building out of a site of state-sponsored confinement and oppression.
Just as The Center has become a crucial gathering stage for New York's activists, so will The Women's Building, providing space for organizations already struggling to keep up with New York City rents.
I have been involved with The Women's Building as a member of its advisory circle, working with an amazing and powerful group of leaders and activists to shape this building's future. And what has remained crystal clear throughout this process, and throughout my time at The Center, has been the importance of nourishing our neighborhood's commitment to activism by prioritizing the developments that will continue to make it possible.
As Chelsea and the West Village continue to evolve, so do the complex threats facing New York's most marginalized communities. In providing a physical space for community, solidarity, and movement-building, The Women's Building will help to ensure those working for the liberation of all people have the resources necessary to carry our movements, and our communities, forward. And as we continue to nurture our shared values, we must reclaim our neighborhood and rally around those who will keep its spirit alive.