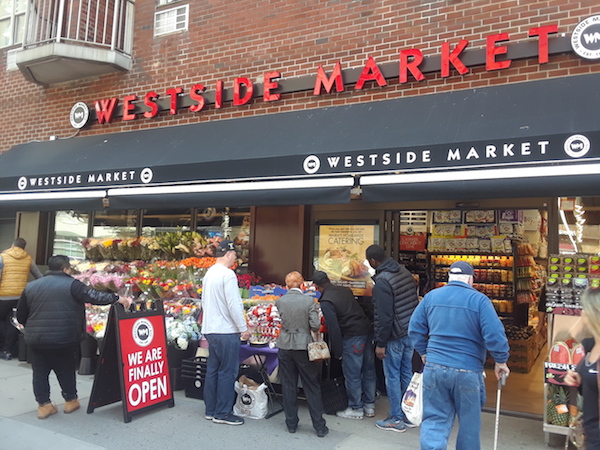 In an age when "Retail Space Available" signs occupy storefront windows for years—delivering food for thought about the future of mom-and-pop shops—this morning's message was easy to digest.
"We are finally open," read the sandwich board standing sentry outside of 170 West 23rd St. (btw. 6th & 7th Aves.) on Thurs., May 2, as the former home to Garden of Eden Marketplace once again welcomed shoppers starved for local a source of prepared food, canned goods, and fresh produce.
With a longtime presence on Seventh Ave. and W. 15th St., this new 23rd St. location solidifies the company's presence in Chelsea, providing an alternative to nearby Trader Joe's and Whole Foods.
Food for lunchtime workers or hungry local residents returning from a long day of something, somewhere, appears to be this store's niche demographic. It's got aisles and aisles of freshly made stuff ready to heat or eat, and a large, well-staffed Prepared Foods section. At Thursday's opening, the place was teeming with cheerful Market team members, offering free samples of everything from sushi to turkey to everything bagels with hummus.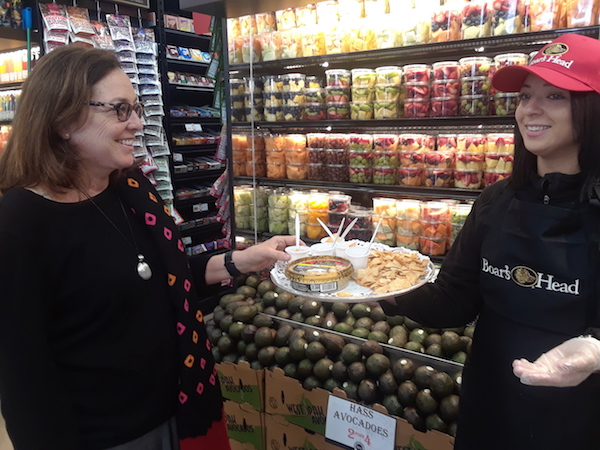 If you're in the "Market" to sample what this new store has to offer, let us know what you thought. Email Scott@chelseacommunitynews.com or leave a reader comment.
Westside Market's 170 W. 23rd St. store hours are 7am-11pm daily. For more info, visit wmarketnyc.com or call 212-627-6160.
–By Scott Stiffler
Chelsea Community News is made possible with the help of our awesome advertisers, and the support of our readers. If you like what you see, please consider taking part in our GoFundMe fundraiser (click here). To make a direct donation and/or send feedback about the site, send an email to Scott@chelseacommunitynews.com.