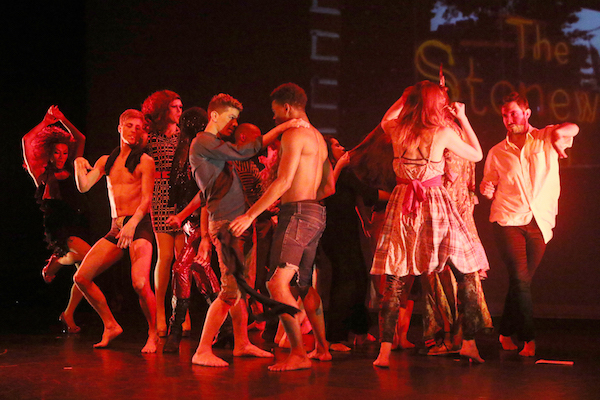 BY ELIZABETH ZIMMER | Sasha Spielvogel knows what it's like to feel "other." Her father escaped Vienna, fleeing the Nazis; her grandfather languished in two concentration camps. A modern dance artist in her sixties, Spielvogel had friends who were bullied for being gay and/or died of AIDS, and she watched the community come together to help one another when the government and other establishments looked away.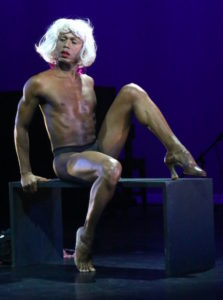 With her 40-year-old Labyrinth Dance Theater, she's been developing the pieces on display this PRIDE month as Come Back Once More So I Can Say Goodbye, a poetic, two-hour-long pastiche of dance and music looking back at gay life in New York City, from 1965 to 1995.
It pays homage to the people and places that powered the 1969 Stonewall rebellion, with scenes evoking the "sip-in" at Julius' bar on W. 10th St. (whose owner, Helen Buford, is one of the project's supporters), and the bushes where gay men found companionship in earlier years. It celebrates the early LGBT rights movement, the 50th anniversary of Stonewall, and the first visit of WorldPride to New York City this month.
Michael Cavadias plays a witness who travels through time, guiding spectators through a visit to a bathhouse, a vogue ball, an older man whose young lover is dead, and a mother (dancer/choreographer Dyane Harvey) whose son has died of AIDS.
The cast includes 36 dancers, singers, and musicians ranging from 22 to 70 years old, from a broad range of ethnic and national backgrounds. An artistic advisor is Larry Fuller, who choreographed Evita and Sweeney Todd. Among the performers are dancer Michael Leon Thomas, Broadway veterans Lance Roberts and John Herrera, and singer Brady Cudmore. Dancer Ramon Flowers plays a drag queen who discovers she's HIV-positive. Steve Webber is the musical director/pianist. One of the songs is composed by Kevin Oldham, and conductor Mimi Stern-Wolfe recorded it.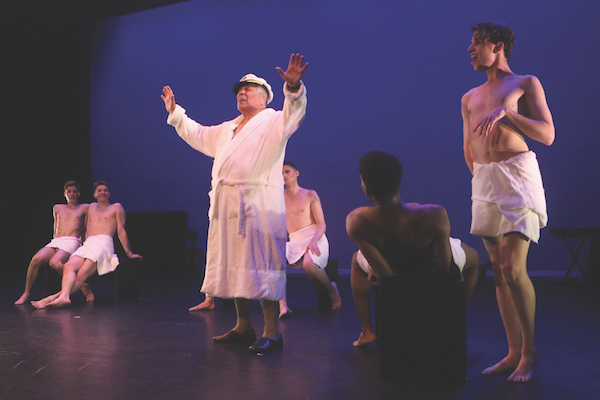 Come Back ranges from the touching to the very campy, with live original music, vintage recordings, and historic film footage. "Judy Garland had died, the police had raided Stonewall one time too many, and everybody got really upset. The show is for older people who lived through it," says Spielvogel, "and younger people who don't know squat."
At The Alvin Ailey Citigroup Theater (405 W. 55th St. at 9th Ave.), June 14-17. Fri.-Sat. at 8pm, Sun.-Mon. at 7pm. Tickets ($25-40) can be purchased at labyrinthdancetheater.org.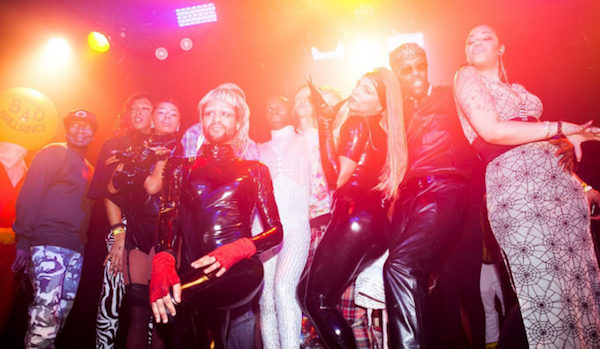 Elsewhere and of note this month: New York Live Arts, the headquarters of Bill T. Jones/Arnie Zane Company, caps off this year's blockbuster PRIDE celebrations with Live Arts Pride 2019: The House Party—50 for 50.
Curated by Tyler Ashley (the self-styled "Dauphine of Bushwick"), the six-hour extravaganza will feature performances and installations from the legendary House of LaBeija, the queer Caribbean collective RAGGA, and other artists. Celebrating the power of collectives in LGBTQAI culture, it will include performance, music, a queer marketplace, installations, food, drink, and more.
Sun., June 30, 2pm to 8 pm. At New York Live Arts (219 W. 19th St. btw. 7th & 8th Aves.). Tickets ($25-40) can be purchased at newyorklivearts.org/event/live-arts-pride-2019. For more information, call 212-691-6500.
Chelsea Community News is made possible with the help of our awesome advertisers, and the support of our readers. If you like what you see, please consider taking part in our GoFundMe fundraiser (click here). To make a direct donation and/or send feedback about the site, send an email to Scott@chelseacommunitynews.com.