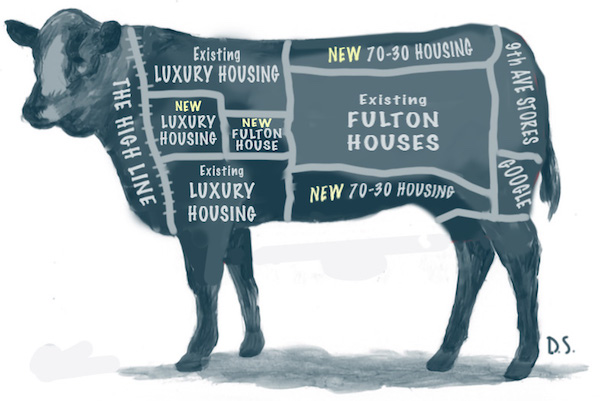 BY DONATHAN SALKALN | It's hard to stand by and watch NYCHA (NYC Housing Authority) and Mayor de Blasio carving Fulton Houses' six acres and 11 buildings like a prime beef steer that used to hang on hooks in the Meatpacking District, just south of the housing complex.
The city government bemoans that $168 million is needed for repair and renovation at Fulton Houses—and the only way to get that money is to take the wrecking ball to two of Fulton's buildings, while adding a ton of more luxury housing to Chelsea.
But where do they come up with their number of $168 million for Fulton, and the number $32 billion for NYCHA housing as a whole?
When government converts public housing to RAD's (Rental Assistance Demonstration) private landlords, the costs and expediency in upgrades most likely drop to a third of the price, and a third of time of completion.
Under the guidance of private developers and landlords, the $178,000 of renovation per Fulton apartment (included in the $168 million), might drop to $56,000 or less per apartment, while the $168 million of Fulton Housing repairs might become $60 million or less. I can't imagine that they are installing gold-plated faucets.
I cite examples of NYCHA's mismanagement of two Fulton Houses projects, but could mention more: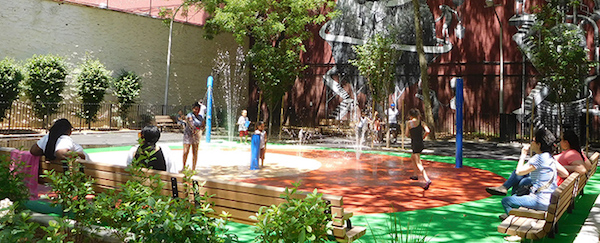 Example One: The cost of Fulton Houses' new water park, with its four benches and three water squirters, should never have gone over budget, let alone costing tax payers close to $1 million.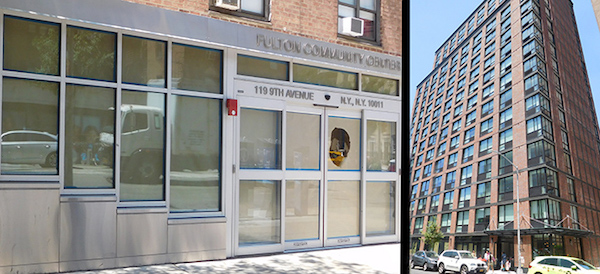 Example Two: The Fulton Houses Community Center (9th Ave. btw. W. 17th & 18th Sts.) was shuttered for renovation in 2017, around the same time as the groundbreaking of an 18-story affordable housing building being built by a private developer (on 18th St. btw. 9th and 10th Aves). While the Center has yet to open, the affordable housing building is already occupied.
In a perfect world, public agencies would operate like our small businesses in Chelsea, downsizing while struggling to make the rent—or, for example, like a rose bush during a drought. I've missed watering some of my rose bushes and discovered the bush will shed all its leaves in order to conserve energy for its rose blossom. When I finally cut the flower, its stem has very few leaves. Comparing that with government agencies such as NYCHA, it is sad to see too many leaves, but no blossoms worthy of the agency's mission.
Thinking outside the box, NYCHA could use the $400,000 salary of their new boss to instead create an Amish-type homestead group made up of NYCHA Emergency Workers (NEW). It would be made up of NYCHA's former and current residents, and relatives with skill sets required to repair and improve their family's living conditions. With a reasonable salary offered, NEW could snag talent and family love from a pool of easily over a million New Yorkers, making repairs and renovations at a fraction of the cost and time.
The wrecking ball should be taken to NYCHA, not to its buildings. Governor Andrew Cuomo is a former U.S. Secretary of HUD, and New York State contributes $550 million yearly to NYCHA, with a raise of an additional $100 million slated in 2020. Governor Cuomo has the experience and financial commitment to be the one exploring possibilities of uplifting of public housing to a financially stable and safe future.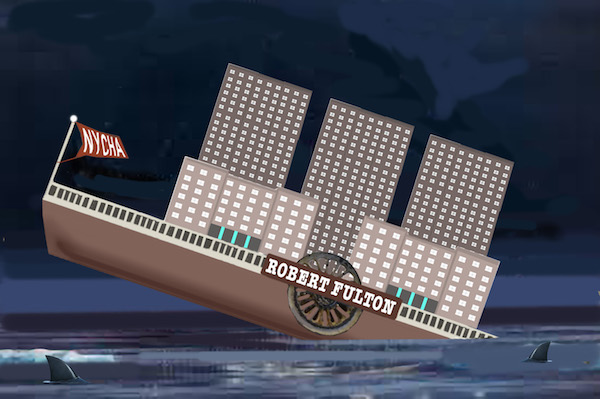 NOTE: Contributions to this section of the site do not necessarily reflect the opinion of Chelsea Community News.
Chelsea Community News is made possible with the help of our awesome advertisers, and the support of our readers. If you like what you see, please consider taking part in our GoFundMe campaign (click here). To make a direct donation, give feedback about the site, or send a Letter to The Editor, email us at Scott@chelseacommunitynews.com.