PHOTOS, INTERVIEWS, CONTEXT BY MIKA TURBERVILLE (they/them) | Though I'm somewhat new to this city and the people who call this place home, I have managed to meet so many friendly faces from all walks of life—and every letter of the queer alphabet. Together, we make up a beautiful amalgamation of love, support, androgyny, fluidity, self-care, and expression through emotion, art, design, fashion, and motion. I have no expectations for what this photo essay will spark within you, as everyone has a different story to tell. My only hope is that you see that we are you, we are human, we exist and we won't be erased.
ZOPHO MARANO (he/them) | "Because I am very much into individuality and I cannot compromise my presentation, that definitely sometimes causes safety risks. I'd like to go onto the subway without people staring at me, like giving me weird looks, and feeling uncomfortable. People are like, 'Oh it's New York City, that doesn't happen.' But it does, and it was way worse Upstate. People are going to be transphobic all over. Every part of my existence is art, from my presentation to the things I do. And I'm at a place where I am comfortable with who I am—and it's taken a while to get there."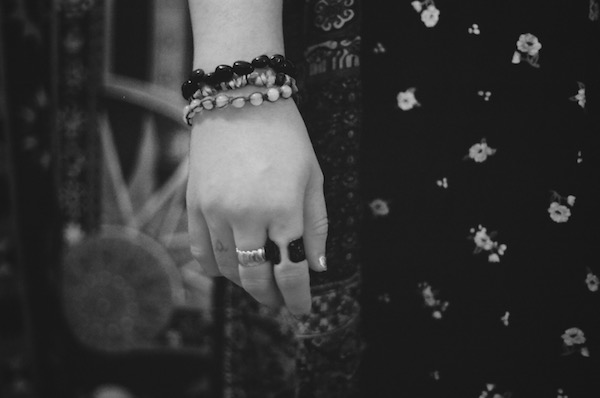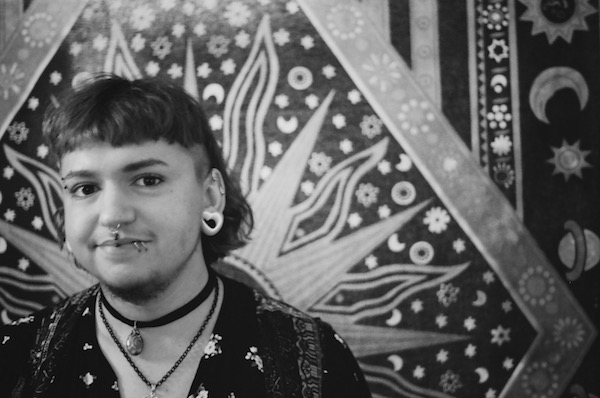 AMELIA CHRISTENSEN (any/all) | "[My Queerness] has been an ever-evolving and sometimes cyclical process since I was, maybe, five or so. It's changing all the time."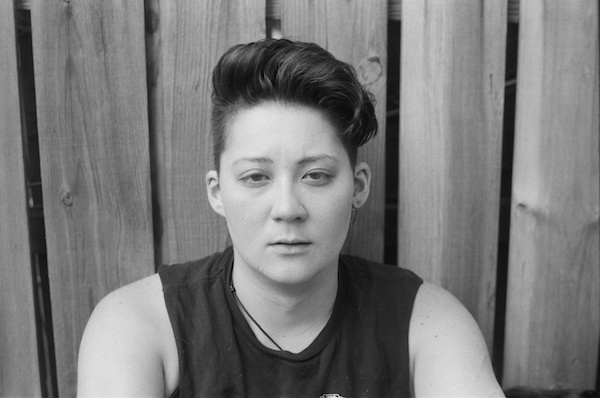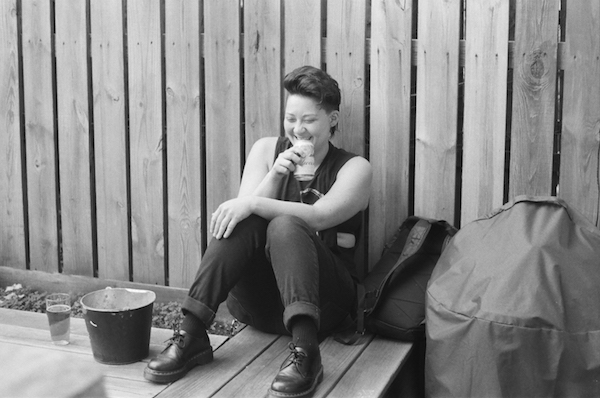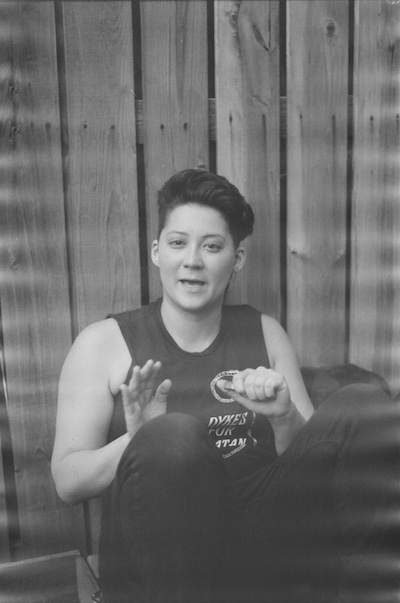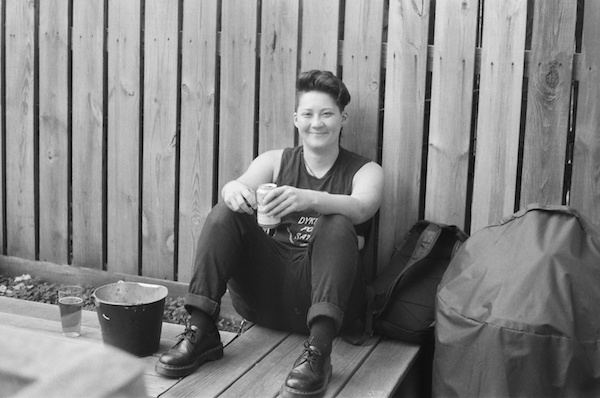 MALCOLM ALDRICH (they/them) | "I had a complicated relationship with my alma mater [American Academy of Dramatic Arts] for some time. It has haunted me, both as a physical place and a mental one. I would go out of my way to avoid walking near it. If for some reason it was unavoidable, my heart would race. Yet it was the impetus for some of my greatest accomplishments on the stage. It brought my best friend, Birna, and I together.
I learned from some of the most talented instructors I ever came across, but in some ways it destroyed me. My mental health that I worked for years to cultivate plummeted, exacerbating my perfectionism and harsh criticism of myself through coaching that wasn't always constructive. And perhaps most of all, and why I chose this location for a photo shoot and interview about queerness, is that it made me resent my femininity and being gay. I received criticism that I did not do enough to remove these qualities. That I wasn't 'neutral' enough.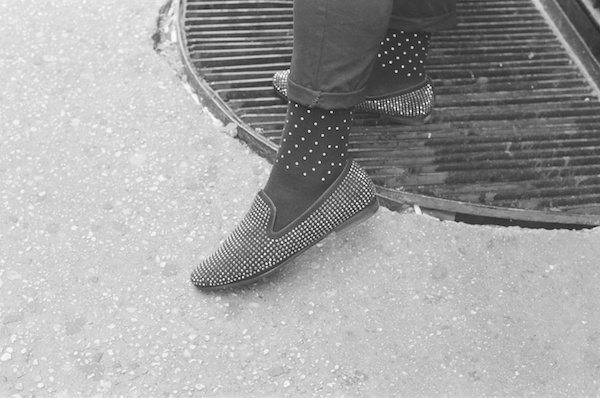 I did what I thought I had to do to appease my superiors, which meant playing exclusively heterosexual characters (except for once, in two years of instruction and countless scenes and plays), and continuing that in my daily life. For the first time in years, I questioned how I walked, how I spoke, how I held my hands, everything. In the end, it was for nothing. I was not selected to be a part of the 2015-2016 Company. I felt betrayed and, more deeply, that I betrayed myself.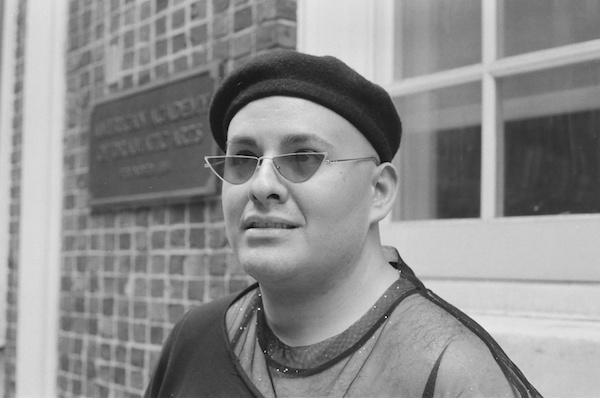 Four years later, while I have not stepped on the stage or behind the camera as an actor, I have done so much. I accepted being non-binary and queer, as well as learning to celebrate my latinxness. I found a career and a way to get health benefits for myself. I wrote a book of poetry (many times since revised). I lost my virginity and discovered my equally complex relationship with boys. I became a manager, only to find out how much I hate it. I became a barista again and realized how much I do love it. I have made so many wonderful new friends. I got my first lease, my first credit card, my first rental car. All of this and more.
In short, I lived my life. The American Academy of Dramatic Arts is a moment in that life. One I no longer resent, or cling to. I let it go, with gratitude."
KATIE BIESE (she/her) and NIKKI WATKINS (she/her) | Katie Biese and Nikki Watkins went to high school together, in New Jersey. They were acquaintances at the time. They knew of each other, but were never part of the same crowd.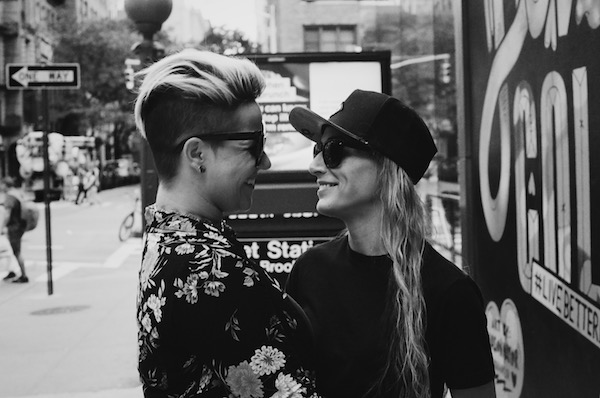 Katie, now an Emmy award-winning Television Art Director, lives in the Chelsea neighborhood of Manhattan. Recently, her father's health started to decline, and she found herself visiting her family more, spending time in New Jersey. While she was there, a familiar face seemed to show up. Nikki happened to be assigned as the hospice nurse for Katie's father.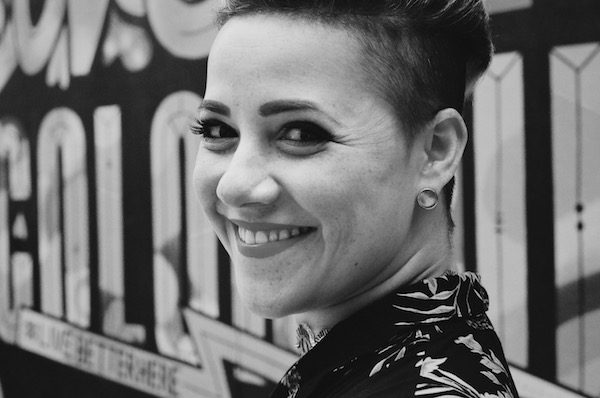 Nikki cared so deeply for her job, that after the passing of Katie's dad, she checked in to see how things were going—and new life grew from there. The two have been inseparable in the past few months. Life and love can bring amazing things.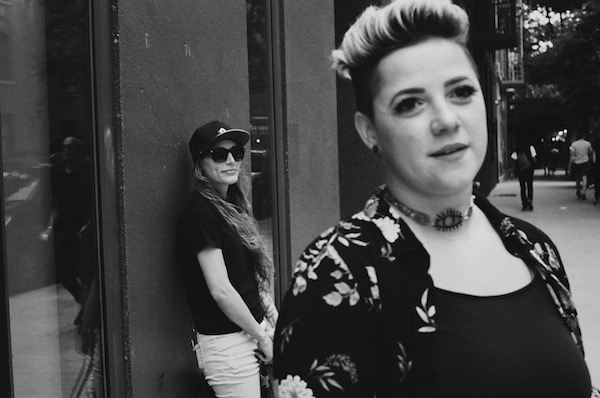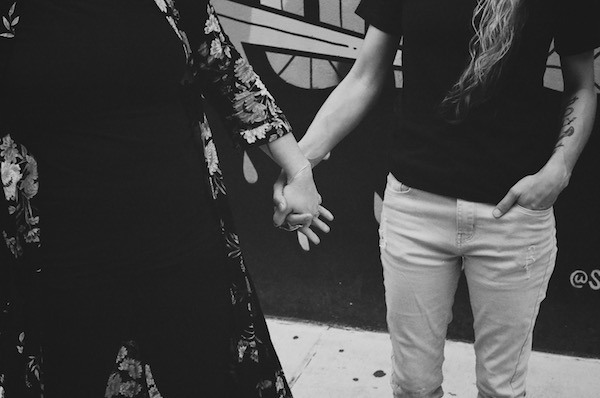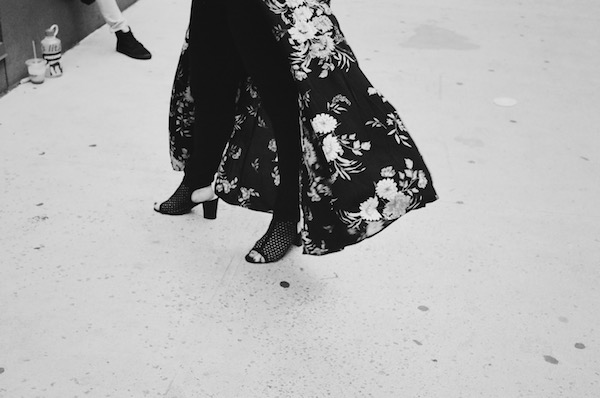 ARIELLE GORDON (she/her) | "The year was 2013, and I was in rehearsals to perform in the musical Jekyll & Hyde. I was surrounded by tons of queer people—particularly gay men, who had all assumed that I was one of them, because I was super-femme, and still very much male-presenting. In order to deny my transness but still be a part of the queer community, I had recently accepted the label that others had long tried to force onto me—a gay man. But this never quite felt right. During rehearsals, I used to wander into the women's dressing room, sometimes doing my makeup in there. One day, for the first time ever, I decided 'as a joke' to put on a dress. The moment I did, I realized that I had never before felt this intense combination of completely whole and utterly terrified. I had previously thought I might be trans, but had been far too scared to explore my identity. In that moment, I knew for sure, and it scared me shitless. I had no idea what my future would bring, and what it would take for me to be truly happy, but I knew that I would never be happy if I continued to live as a man.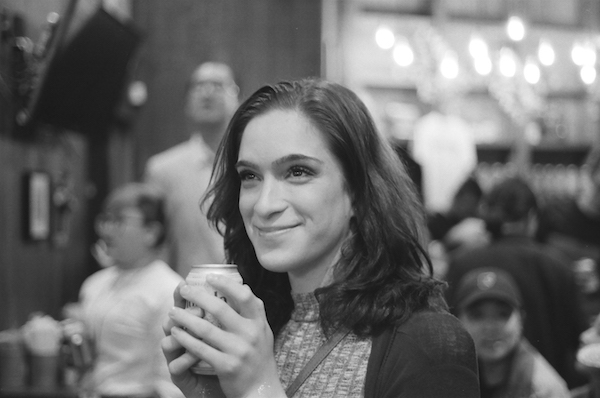 Trans people are a lot like you, just slightly trans-er. We enjoy many of the same activities, work many of the same jobs, watch the same shows, laugh at the same jokes. We are just trying to exist in the world, the same way that cisgender people are allowed to. But simply because we are trans, society puts up obstacles that prevent this. We deserve equity, but we cannot do it without the support of allies. Please—stand arm-in-arm and fight alongside the trans people among you, because until there is equality for all, none of us can truly be free.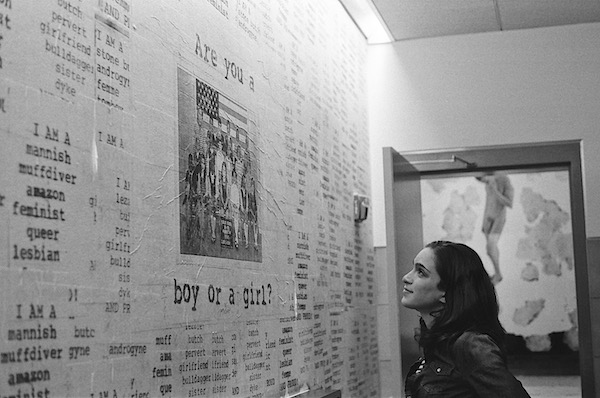 The most marginalized of trans voices need to take center stage in the fight for queer rights, in order for true equity to exist within the community. We need to hear from trans sex workers of color. We need to hear from homeless trans youth. We need to hear from the Marshas [Marsha P. Johnson] and Sylvias [Sylvia Rivera], who have been beaten down by the world but refuse to stop fighting until their dying breath. We need to hear from trans people in out countries, and others who cannot come out to their families, for fear of being killed—and we need to work together, to protect them from harm. We need to fight together, arm in arm, for ALL of our rights, because there is no freedom if the most marginalized of us are left behind. Much of the work that has been done for trans rights most actively benefits the most privileged of trans people—white, well-off trans people in urban areas who have both the means and access to transition, either medically or otherwise. Trans people who have a strong support system, a roof over their heads, and jobs where they are protected from discrimination on the basis of gender identity. As a community, we are not doing nearly enough to protect the most marginalized within our community. This is the work that Marsha and Sylvia knew was important, and would still be doing if they were alive today."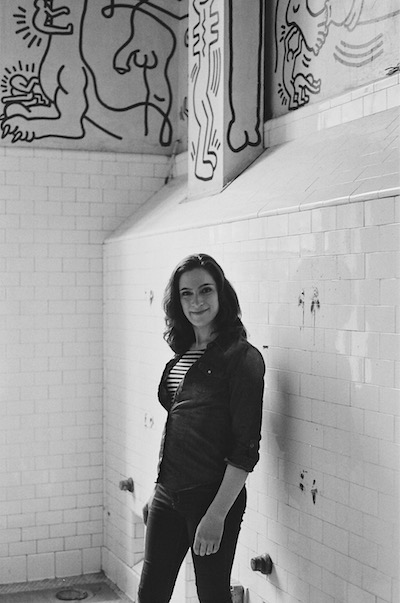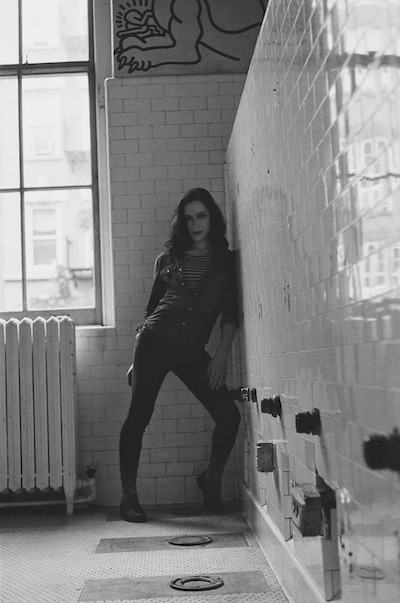 NIAMH O'REILLY (she/her) | Niamh O'Reilly is a barber at The Stepping Razor Barbershop in Bushwick, Brooklyn. A native of Queens, NY, She was a paralegal up until three years ago, when the confidence and euphoria she felt from getting her haircut sparked a new passion. Now, she prides herself on making her clients feel included and seen, as well as sharing that same feeling she feels when getting a fresh cut.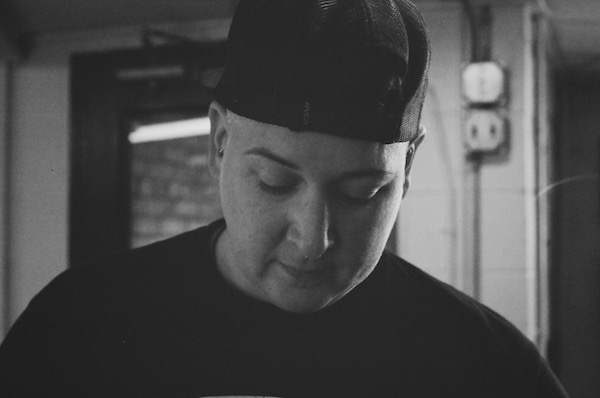 "Having short hair even, it's so nice to be in a shop where someone like us could walk in and see someone like me, you know what I mean? They don't know my pronouns. You know, it's like a mystery. You don't know what you're dealing with, but you immediately feel comfortable because someone is just like you, and isn't like a 'bro.' "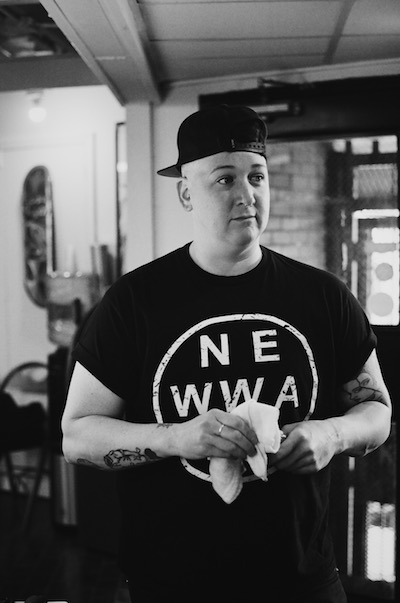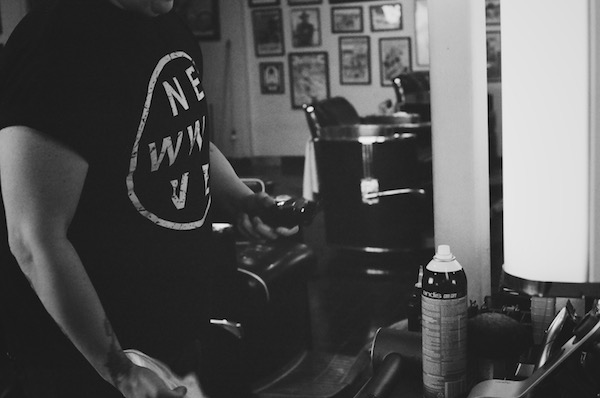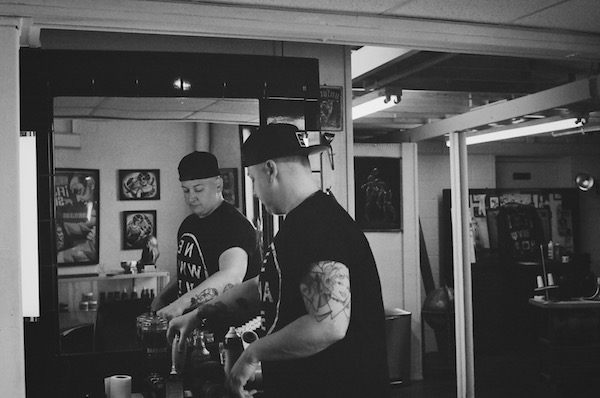 CAROLINE McAULIFFE (she/her) | "I've always been proud of my role as a teacher and an artist. As I've come out further to children, families, and coworkers, I am happy to be a queer art teacher who can influence children's lives just by being myself. It feels powerful. It's feels important to be more of myself in more places.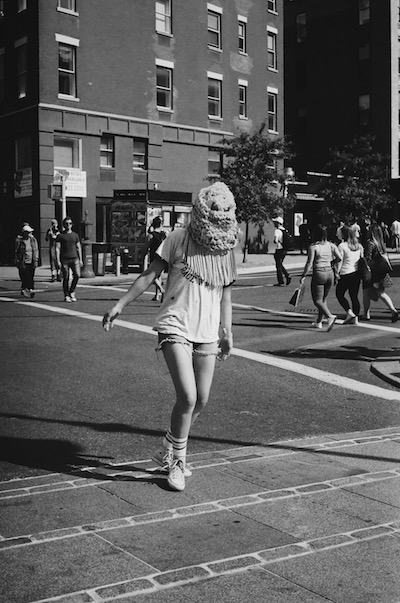 What I hope the masks, the images, and all the dancing convey, is freedom. I use the work personally as way to 'mask,' the conventions that live in me so I can feel greater freedom to assert physical power, presence, and be my whole self—the queer fool. Wearing a mask allows me to drop into my body and be free.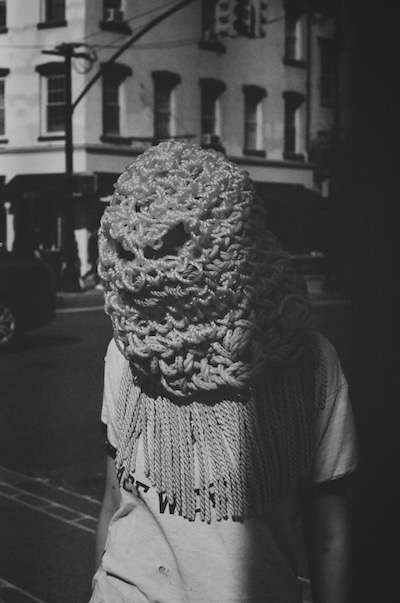 S/HE/R, My Norse Fylgja, deals with woven and crocheted wearables from a familial folkloric narrative. As the story goes, we are descendants of Vikings, a commanding clan that were equally fragile. I am exploring the concept of the fylgja, a Norse spirit that accompanies a person and connects them to their fate. I imagine my spirit to be a colorfully loud, dancing fool: powerful and free. There is an exchange—one of dualities, of dominance and submission, fragility and power. Yet, the exchange also weighs on the concept of intimacy. Power from a woman. Power from the unknown as a headpiece that masks the face. Power from a whip, from ways of its movement. S/HE/R lives in its contradictions. Nonetheless, it is also comfortable in a state of play. I want to dress up in costume and be something else, a different version of myself. I want to be hidden and completely present. I want to be vulnerable and protected. I want to be a jester with authority and invite others to do the same."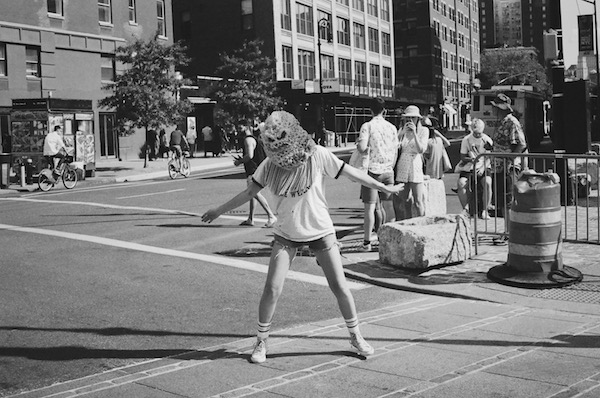 PAUL SIRISUTH (he/him) | "It took me a long time to realize that the small steps I'm taking are moving me towards a better place."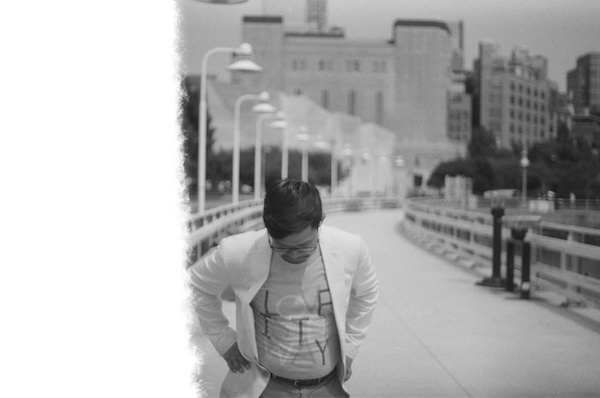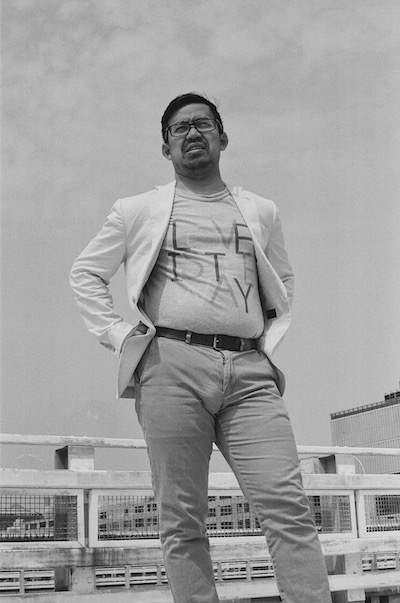 JADA TAHIRY (she/her) | I met Jada at the opening of the Starbucks Reserve Roastery in Chelsea, Manhattan. Jada is an outspoken and lively trans woman from New Orleans with a heart of gold. We had only seen each other a couple of times, but the times we've shared have been full of light and love. She's known as Kenya Milan in the ball scene, and walks with beauty, grace, and elegance.
Chelsea Community News is made possible with the help of our awesome advertisers, and the support of our readers. If you like what you see, please consider taking part in our GoFundMe campaign (click here). To make a direct donation, give feedback about the site, or send a Letter to The Editor, email us at Scott@chelseacommunitynews.com.