BY DONATHAN SALKALN | Civil rights lawyer Norman Siegel has been visiting Chelsea a whole lot lately. And he's not Clement Clarke Moore's fabled St. Nicholas, bringing an overflowing bag of toys by sled and reindeer, to the rooftops of the privileged Chelsea landmarked brownstones, of which Moore wrote in A Visit from St. Nicholas.
Rather, Siegel is more like a real-life St. Norman, landing on leaky rooftops of the downtrodden 11-building Robert Fulton Houses, just south (W. 16th to 19th Sts., btw. 9th & 10th Aves), to bring a giant bag filled with civil rights expertise, and gifts of hope and security to not only the children that live there, but also to the working class parents and the grandparents on fixed incomes.
New York City and New York City Housing Authority (NYCHA) have been sugar-coating a plan to raze two Fulton Houses buildings, and replace them with apartment towers, while also turning the entire campus of Fulton's 945 apartment's rent money and responsibilities over to private landlords, by means of Rental Assistance Demonstration (RAD) Section 8 federal funding. NYCHA has also insisted $168 million is needed for Fulton's repairs and upgrades.
When the plan was revealed, via tweet from the Mayor this past April, Norman Siegel, a legal champion of the underdog, answered an SOS by Louis Flores of Fight for NYCHA. Siegal has since set up workshops with the Fulton residents, offering technical assistance and strategy, and suggesting ways of handling meetings, the public, and press.
I recently sat down with Norman Siegel, on the 25th floor boardroom of his Midtown Manhattan office. The Empire State Building loomed before us. We might have had the meeting in Siegal's office, but the roof, just above him, had coincidentally sprung a leak, and water had damaged his beloved photos. He lamented, of a meaningful portrait of Martin Luther King. Early in Siegel's career, he fought alongside King for civil rights in the South. He told me that he would often sit in a Baptist Church listening King's speeches.
"He was one of the greatest orators of all time!," he said. Hopefully, Siegel's landlord will fix the roof leak, eliminate any mold, and not take the wrecking ball to his Madison Avenue office building.
"Public Housing is at crossroads," Siegel told me. "We have this 83-year history of commitment to it in New York City, and now because of the degradation of the facilities in the housing projects, the quick fix is to go to RAD and to demolition. We have major decisions to make: Are we going to keep public housing public or are we going to privatize public housing? I feel public housing should remain public, with no demolition and no RAD. They have chosen Fulton Houses because of the gentrification in the neighborhood. They can do this privatization 70-30, with 70 percent at market-rate, because they'll get people who will want to live in the Chelsea neighborhood. They didn't go to other parts of the city to do the first demolition." He added,  "They are using this Fulton plan as the model—and we want to make it the model, in how to fight back. If we can win for Fulton, that could set a precedent for all of NYCHA."
When asked about the disparity between two NYC Mayors —Mayor La Guardia, who masterminded public housing, and the current Mayor Bill de Blasio, who wants to wring his hands of it—Siegel responded, "The hypocrisy of de Blasio. He runs around talking about how he's for the working people. His whole presidential campaign, in debates, talks about 'We have to focus on working people.' Well, that's what NYCHA is. It's working class people! New York City Housing Preservation Department? Maybe they need to change it to New York City Housing Demolition Department!"
Siegel has come to embrace the Fulton residents who have risen for the challenge, by questioning NYCHA's plan. "First, I've been very impressed with the fact that there are people who have been there for a long time… some for 40 years," Siegel said. "Second, I was impressed by the racial mix. It's like a United Nations. Third, I'm impressed by how they all get along and have a common enemy: NYCHA."
"My role as a lawyer is to give you the law, potentially give you some options, but it's your choice," said Siegel. "I see my role as a technician. It comes from my civil rights experience in Mississippi, in 1966, with Martin Luther King. I'm using my skills to help others—to let them know what their rights are, and what they can do, and what they should not do."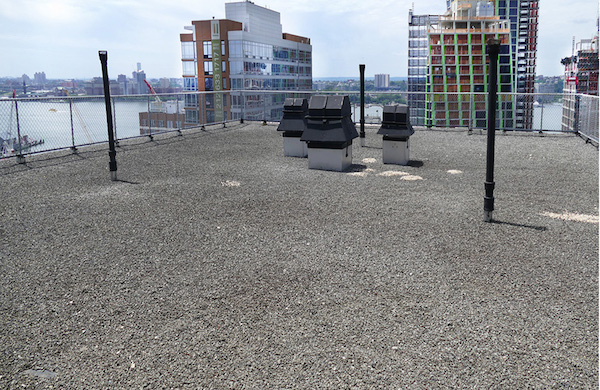 During his visits, Siegel found many residents felt excluded by their own Fulton Houses Tenants Association (FHTA). The residents said the FHTA wasn't representing their concerns, and wasn't transparent with past and current decision making. He encouraged the residents to file a complaint with NYCHA, as to whether the Fulton Tenants Association was really representing the people, and whether they were even following their own bylaws. He encouraged them to create the Fulton Houses Independent Tenants Association (FHITA). The downtrodden residents did, electing Mary McGee as president, Jacqueline Lara as vice president, and Amelia Martinez as secretary.
An initiative that sprung from Siegel's meetings with the newly formed FHITA was a petition drive. A team of residents, who would rather not be mentioned by name, have been going door-to-door in the Fulton Houses, explaining to other Fulton residents NYCHA's plan and its many ramifications. Over the past few months, they have collected close to 500 Fulton resident signatures in opposition of RAD and demolition. Also, a group from the Penn South co-op (Mutual Redevelopment Housing), a nearby 10-building campus, who are also fearful of the squeeze by private developers, have begun their own petition drive, called "Friends and Supporters of Fulton," and have bundled hundreds of more signatures.
"They're all executing the strategy, and so far are doing a really good job," he proudly noted, of Fulton residents and their supporters. "If they're organized, and they're signing petitions, and they're meeting weekly, the electeds are aware of that. If they sign petitions, they most likely vote, too. You're talking about probably a couple thousand votes in Fulton. Look at Queens. Sixty votes makes the difference now!"
"Since Reagan in the Eighties, the government has cut back substantially on funding," Siegel said. "The state cut back. The city has cut back. In order to fix the elevators, the roofs, you need money. Where are we going to get the money we used to get from the government? Now, we're turning to the private sector. You can turn to the financial sector for financial support, but you don't give up control and management to the private sector." Siegel suggested to the tenants that they send out a letter to Google, requesting a meeting.
"When I saw Google gave a billion dollars to San Francisco for affordable housing, they called it the 'good neighbor policy.' Google's office is across the street from Fulton Houses. Boom," Siegel said, putting his fist down on the conference table. FHITA sent the letter to Google and are waiting for a response.
Mary McGee, FHITA President, had complained to Siegel, that since Mayor de Blasio took office six years ago, Fulton Houses has received no capitol improvement money.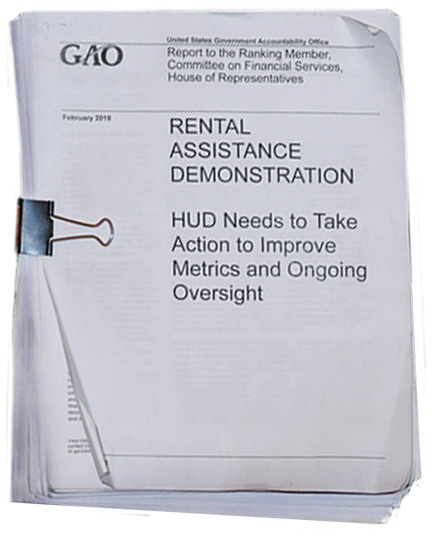 Questioned Siegel, "Where has the money been going? We need to make sure the premises of this plan are valid. First, we need an independent auditor to come in and take a look at where NYCHA got the number $168 million for repairs for Fulton, and second, where has all the money been going in the past?," he exclaimed, adding, "The $770,000 that they spent for that new playground? I went there and looked at the playground. Where the hell did they spend $770,000. Where? Blow the whistle. Slow down."
Siegel was referring to a new Fulton Houses water park, with four benches and three water squirters paid for by money NY State Assemblymember Richard Gottfried found in his budget.
"There's a possibility that NYCHA are not good managers," Siegal summarized. "There has to be an analysis of who works for NYCHA, what skills they have, and what training they have. I'm not prepared to write off everyone at NYCHA. There could be people that are disenchanted with the culture and morale there. Leadership inspires people to do better than they thought they could. But you need leadership to make that happen. It could be that there's no training, no programing, and no inspiration, and people come in and do their job, nine to five, and get a check."
On August 5, Siegel and McGee arranged a meeting between FHITA and local elected officials. Attending the meeting were three other Fulton residents (who would rather not be mentioned by name) and US Congressmember Jerold Nadler, NYS Assemblymember Richard Gottfried, and representatives from the offices of NYC Council Speaker Corey Johnson, NYC Comptroller Scott Stringer, Manhattan Borough President Gail Brewer, and State Senator Brad Hoylman.
"The meeting lasted over an hour and there was some common ground," Siegel said. "Everyone in the room agreed to oppose demolition, and to putting a pause on the steamrolling that NYCHA is engaged in."
At the meeting, Siegel shared the contents of a 65-page study that the US Government Accountability Office did of the US Department of Housing and Development (HUD) RAD program. The report was prepared for the United States House of Representatives, and found RAD's metrics, from 2012 to 2017, were not all valid. HUD claimed that RAD brought in $19 of private money for every dollar of public money. The independent study found the ratio as low as $1.23 for every dollar. Siegel said, "I told the group you got to get this report. It's not the residents saying this. This is the government analyzing HUD. It says HUD cannot reasonably assess the effects of ongoing and completed RAD conversions on resident's compliance and safeguards. Why are we going down this path?"
The HUD regulations," he continued, "require a written application to HUD for approval to demolish. As far as I know, we don't have a written application in yet. They look at NYCHA's request, the elected officials in the area, and  the residents. If we assume we can get a majority of the residents to say no to demolition—and if we can get the politicians to say 'no' to demolition too—that means two of the three considerations are saying 'no.' If NYCHA and HUD go forward with their plans, their could be the role of the lawyer to go into court to stop demolition."
As a lawyer, Siegel is no stranger to David vs. Goliath-type court cases. Although this NYCHA fight most likely will decide the fate of 400,000 residents, not too long ago, he fought as legal council on the case to impeach President Richard Nixon—and that was for the benefit of an entire country.
At noon on Mon., Aug. 19, in front of the studios of NY1 (W. 15th St. & 9th Ave.), FHITA is organizing a protest of Mayor de Blasio's plan in moving forward with despite opposition from tenants and Community Board 4 (the mayor has a weekly televised show there).
NOTE: Contributions to our Community Voices section do not necessarily reflect the opinion of Chelsea Community News.
Chelsea Community News is made possible with the help of our awesome advertisers, and the support of our readers. If you like what you see, please consider taking part in our GoFundMe campaign (click here). To make a direct donation, give feedback about the site, or send a Letter to The Editor, email us at Scott@chelseacommunitynews.com.