BY ELIZABETH ZIMMER | The first Joyce season designed by new Director of Programming Aaron Mattocks sparkles with remarkably diverse artists, all of whom present works featuring live music. Kicking off the new regime this week (Sept. 17-22) is Montreal's RUBBERBAND, an ensemble of 10 dancers directed by Victor Quijada, whose resume includes a stint with Twyla Tharp. Sept. 24-29, Ayodele Casel + Arturo O'Farrill (tap dancer and Grammy-winning jazz musician, respectively) bring an ensemble of musicians and hoofers to present a world premiere rooted in Afro-Latin jazz culture. Philadelphia's BalletX is up next (Oct. 1-6), with the New York premiere of Annabelle Lopez Ochoa's family-friendly The Little Prince, to live music by Peter Salem.
The hits just keep on coming: South India's preeminent Kuchipudi dancer, Shantala Shivalingappa, performs five solos in the classical style, accompanied by four musicians, Oct. 8-12. Kyle Abraham's innovative A.I.M brings new and tested dances, including a solo for the choreographer accompanied by a live gospel choir, Trisha Brown's 1976 Solo Olos, and, on opening night, a guest appearance by ballerina Misty Copeland (Oct. 15-20). Disciplines and styles continue meeting and melding in The Day, a collaboration among ballerina Wendy Whelan, cellist Maya Beiser, choreographer Lucinda Childs, and composer David Lang (Oct. 22-27). Soledad Barrio & Noche Flamenca return to the Joyce stage with a program of duets, solos, and ensemble works (Nov. 19-Dec. 1). A trio of the country's finest tap dancers (Dormeshia, Derick K. Grant, and Jason Samuels Smith) appear in And Still You Must Swing, Dec. 3-8, followed by the widely hailed New Work for Goldberg Variations, a collaboration between choreographer Pam Tanowitz and pianist Simone Dinnerstein, who shares the stage with Tanowitz's troupe (Dec. 10-15). Close out autumn and the year with the magnificent tap riffs of Dorrance Dance, hoofing to Duke Ellington's version of Tchaikovsky's Nutcracker Suite, and unveiling Michelle Dorrance's new All Good Things Come to an End, to music by Fats Waller (Dec. 17-Jan 5). There's more: For complete season information, including dates, times, and ticket prices, visit Joyce.org or call 212-242-0800. The Joyce Theater is located at 175 Eighth Ave. (at W. 19th St.).
Anne Teresa De Keersmaeker | Two early works that put this postmodern Belgian choreographer on the international dance map are back in town: 1982's Fase, to music by Steve Reich (Sept. 24-28), and the 1983 Rosas danst Rosas, from which her troupe took its name, and which has music by Thierry De Mey and Peter Vermeersch (Oct. 1-5). (What's she up to now? Choreographing Ivo van Hove's upcoming production of West Side Story, coming to Broadway at the end of the year.) At 7:30pm, at New York Live Arts (219 W. 19th St. btw. Seventh & Eighth Aves.). For tickets ($35+), call 212-924-0077 or visit newyorklivearts.org.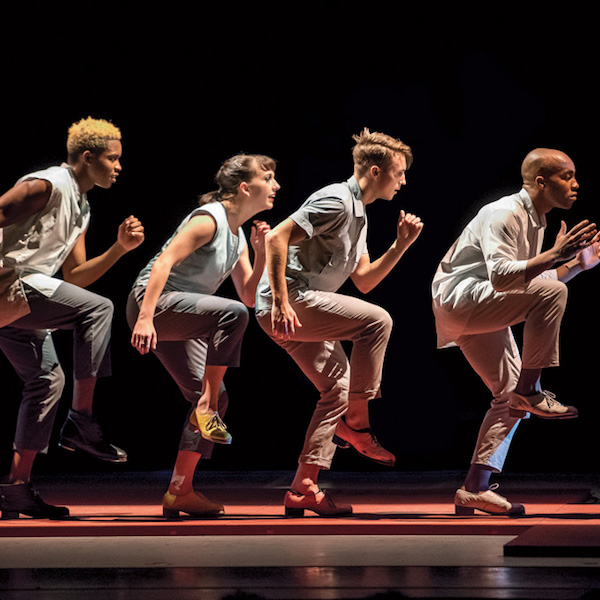 Fall for Dance Festival | City Center's 16th annual celebration of dance, with five mixed bills each containing four different troupes, includes such stars as Misty Copeland in a new work by Kyle Abraham, Caleb Teicher and his own troupe in a world premiere, and NYCB's Sara Mearns and Taylor Stanley, as well as companies from South Africa, Argentina, Russia, Sweden, Britain, France, and Canada. Also, the Martha Graham, Alvin Ailey, Mark Morris, and Hubbard Street troupes. And more! Hop to your ticket requests—at $15 each, they go fast. Oct. 1-13, various times, at New York City Center (131 W. 55th St., btw. Sixth & Seventh Aves.). For tickets, call 212-581-1212 or click here.
American Dance Guild Performance Festival 2019 | This venerable organization of dance educators offers four evenings of choreography under the banner Shaping the Now: Dance in Uncertain Times, with pieces by a total of 33 dancemakers, dedicated to the late Muriel Manings (a past president), and honoring other veterans, including Gus Solomons jr, Abdel R. Salaam, and Jody Gottfried Arnhold. Included in the roster are works by Salaam's Forces of Nature Dance Theater, Amy Marshall Dance Company, Elizabeth Keen, Ara Fitzgerald, and Margie Gillis. Oct. 3-6, various times, at The Ailey Citigroup Theater (405 W. 55th St. at Ninth Ave.). Tickets range from $10 to $25. A festival pass is $75. Discounts are available for students, seniors, American Dance Guild members, and groups. To order, click here or call 800-838-3006, ext. 1. For more information, visit americandanceguild.org.
Dance Heginbotham | Choreographer John Heginbotham and designer/illustrator Maira Kalman, two masters of a form I'll call lyric comedy, regroup for the world premiere of Herz Schmerz, a delicate dance play inspired by Swiss author Robert Walser and set to live music by Hans Huber. Oct. 10-12, 7:30pm, Baryshnikov Arts Center (450 W. 37th St. btw. Ninth & 10th Aves.). For tickets ($25), visit bacnyc.org.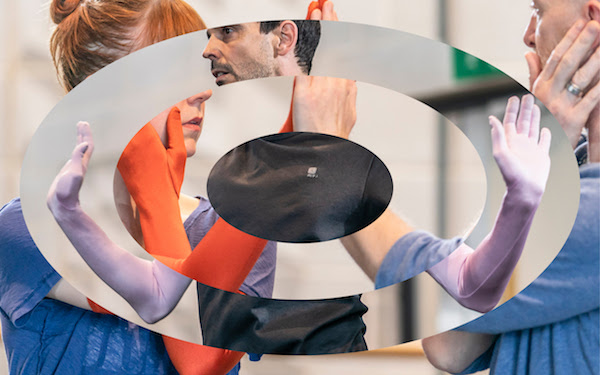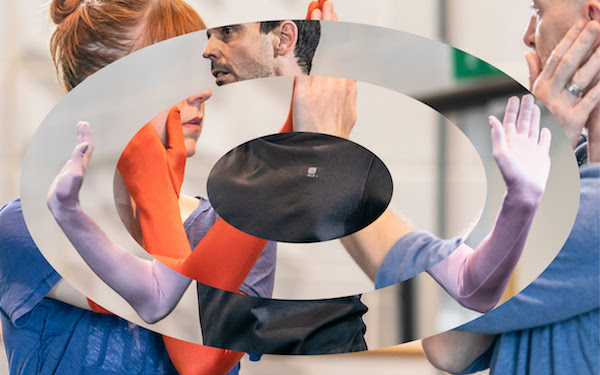 "William Forsythe: A Quiet Evening of Dance" | Fresh from more than 30 years of directing dance troupes in Frankfurt, Germany, this Long Island-born choreographic master brings his delicate 2018 work, already seen in Paris and London, to the cave on Manhattan's West Side. It includes new and reimagined work from Forsythe's huge catalog of dances, performed by former members of his German troupes. Accompaniments include silence, breath, birdsong, and music by Norton Feldman and Jean-Philippe Rameau. Oct. 11-25, various times, at The Shed, (545 W. 30th St. btw. 10th & 11th Aves.). For tickets ($40-$90), visit theshed.org.
The Bessies | The New York Dance and Performance Awards, aka the Bessies, this month honor the most interesting creative work in our fertile field. Cabaret artist Justin Vivian Bond hosts. Camille A. Brown & Dancers, Daina Ashbee, and Hope Boykin perform—and special awards go to black dance pioneer Joan Myers Brown and native American dancer Louis Mofsie. Oct. 14, 6:30pm, at NYU's Skirball Center for the Performing Arts (566 LaGuardia Place, at Washington Square South). Tickets for the 35th Annual Bessie Awards start at $12 and can be purchased online here. Can't make the live show? The ceremony will be televised on WNET's All Arts on Nov. 17, at 8pm.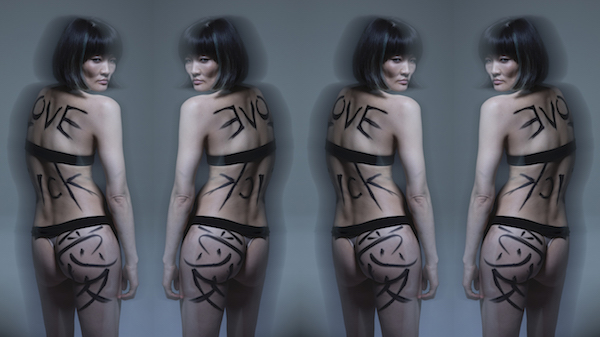 Armitage Gone! Dance | Karole Armitage, a peripatetic choreographer who trained in ballet, danced for Merce Cunningham, and gained a reputation as a "punk ballerina," here reprises her recent You Took a Part of Me, first seen last spring by a lucky few at Japan Society. Loosely inspired by Japan's dream Noh and drawing on Murasaki Shikibu's The Tale of Genji, it features three dancers moving sinuously, in a style based on Japanese calligraphy. Performed by Megumi Eda, Sierra French, Cristian Laverde-Koenig, and Alonso Guzman, it features commissioned music for acoustic instruments and electronics. Oct. 23-26, 7:30pm, at New York Live Arts (219 W. 19th St. btw. Seventh & Eighth Aves.). For tickets ($15-$35), call 212-924-0077 or visit newyorklivearts.org.
Chelsea Community News is made possible with the help of our awesome advertisers, and the support of our readers. If you like what you see, please consider taking part in our GoFundMe campaign (click here). To make a direct donation, give feedback about the site, or send a Letter to The Editor, email us at Scott@chelseacommunitynews.com.