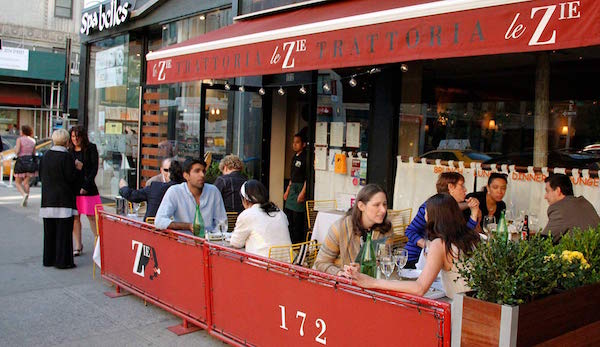 Le Zie is a Venetian Trattoria located in the heart of Chelsea, opened in 1999 by Veneto native Claudio Bonotto. Le Zie boasts a traditional Venetian menu featuring seasonal specials, rotated daily, as well as a large and assorted wine list comprised of over 200 labels from every region of Italy, and some of the best wines from the U.S., Europe, and South America.
Popular dishes include Venetian Cicchetti, assorted appetizer from Venice, Spaghetti with Meatballs, and our favorite: Bronzino baked in salt. Le Zie offers a wide range of homemade pasta (gluten-free also available), meat and fish dishes, as well as homemade delicious desserts.
For years, Le Zie has been a favorite meeting place for the Chelsea neighborhood. Come in to admire our vast collection of paintings, photos, and memorabilia from the owner's collection–including works by Milton Glaser, Gaetano Pesce, Christo, Nathan Joseph, Jan Frank, and Robert Berlind. Walk-in dining is available in the Dining Room as well as in The Patio and The Galleria. Meet friends for cocktails at The Lounge. The Chef's Table, The Galleria and The Lounge are available for private parties.
LOCATION & HOURS:
172 Seventh Ave. (between W. 20th & 21st Sts.)
Lunch + Prix Fixe: Mon–Fri, noon-4pm
Brunch + Lunch + Prix Fixe: Sat & Sun, 11am-4pm
Dinner: Tues-Sat, 4pm-11pm; Sun-Mon, 4pm-10:30pm
Reservations: lezie.com/open-table
Le Zie welcomes takeout-delivery orders anytime during business hours. We deliver, free of charge, to addresses between 5th to 10th Aves, and 14th to 28th Streets. For the menu, visit lezie.com/images/menus2019/togo.pdf.
TO CONTACT:
Phone: 212-206-8686
Fax: 212-924-9984
SOCIAL MEDIA (Click on the below to be taken to its destination)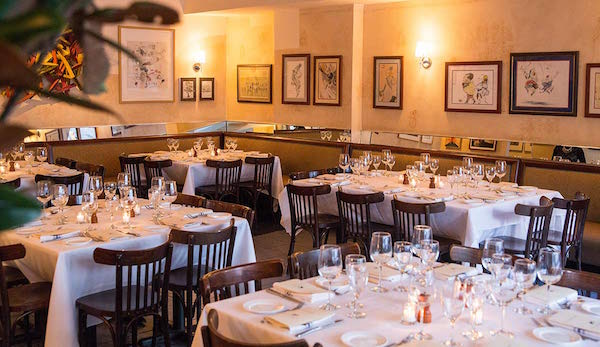 3 QUESTIONS, WITH OWNER CLAUDIO
—What makes your Happy Hour such a draw for locals? What drinks/eats do you recommend to first-time Happy Hour visitors?
We offer $1 oysters and $10 martinis in a low-key, yet sophisticated lounge. Enjoy a glass of Prosecco or Aperol Spritz with a plate of Arancini, or Prosciutto with Melon.
—What will we find on the menu this fall?
You can expect spices being introduced into soups and a lot of the Chef's Specials. There will be braise items like pumpkin, butternut squash, and braised short ribs, along with heavy dishes to warm you up, as the temperatures begin to cool down.
—You are celebrating your 20th year in Chelsea. What are some of your fondest memories of the neighborhood, and of your regular patrons?
It's great to get to know people from the neighborhood and see their children grow, loving our food. Now these kids are older, and we see the next generation as they continue coming in with their partners and their own children. In addition, over the years, Le Zie has become a favorite meeting place for different kinds of artists and returning customers visiting New York City from all over the world. Because of this amazing variety of customers, every night is curtain time, and we look forward to hearing the stories they bring with them. I also met my wife here, so I guess I should mention that!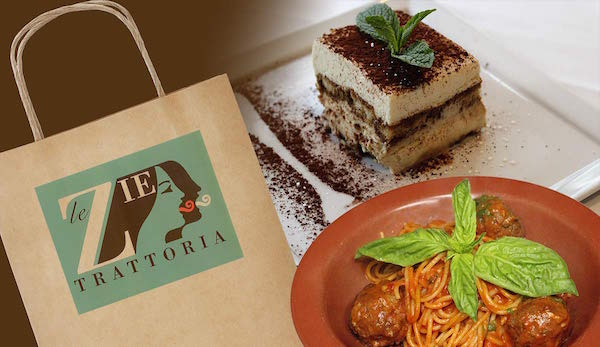 This is sponsored content from Le Zie. Look for their ad in our new monthly small business-themed eNewsletter.