Wednesday, September 25, 7pm: 10th Precinct Community Council | Let your community policing issues be heard, at this monthly meeting where Chelsea residents can hear the latest crime stats, ask questions, and get public safety tips. The meeting is normally helmed by the Precinct's Commanding Officer, Capt. Kevin J. Coleman; the Council president is Larry O'Neill. The Council meets on the last Wed. of the month, 7pm, at the 10th Precinct (230 W. 20th St. btw. 7th & 8th Aves.). For more information, call the Community Affairs Office, at 212-741-8226. The main number is 212-741-8211. On Twitter: ‪@NYPD10Pct. On Facebook: www.facebook.com/NYPD10PCT.
Wednesdays: The PS11 Farm Market | Every Wednesday through November, this student-run market happens from 8-9:30 am, at PS11 (320 W. 21st St. btw. 8th & 9th Aves.). This market is presented in partnership with Stoneledge Farm, which notes, "This week is a true Summers Harvest! There will be tomatoes, sweet and hot peppers, basil, onions, fennel and more. It is a great time of year!"
Wednesday, September 25, 8:30am: The 10th Precinct's Build the Block Meeting | Neighborhood Coordination Officers Alba & Sendrowski want to hear from you—and heard they did, at last month's meeting, when dozens of Chelsea residents came out to voice their concerns about quality of life issues on Eighth Avenue, underneath construction scaffolding near W. 21st Street. The NYPD responded to those concerns with a visible police presence. Expect an update on the situation at the September installment of the 10th Precinct's Build the Block meeting. See the below flyer for details.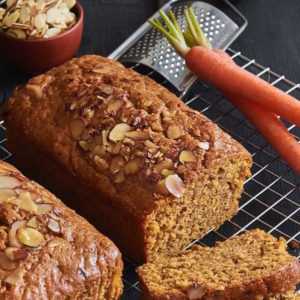 Saturdays at Down to Earth Farmer's Market | Every Saturday, 9am to 4pm through December 21, East of Ninth Ave., on the north side of West 23rd Street, is the place to be—for good green stuff and more. This Westchester, Brooklyn, Manhattan, and Queens market welcomes SNAP benefits—just stop by the manager's tent to use your EBT card.
Here are just a few of the participating vendors, and what they offer:
–Plants, flowers, and certified organic fruits and vegetables from Echo Creek Farm
–Ready-to-eat and vegan options from Pickle Licious
–Baked goods and gluten-free options from Meredith's Country Bakery
–Pantry items, sauces, and seasonings from Arlotta Food Studio
–Breads from Orwashers Bakery
In recent Market News, they note, "We are pleased to introduce brown bin compost drop-off this season at the Manager's Tent. A BIG thank you to our community hosts, Holy Apostles Soup Kitchen for allowing us to participate in their program."
Elsewhere around the neighborhood, their Hudson Yards incarnation is open Thursdays, 8:30am to 4pm, through November 21. It's hosted by the Hudson Yards Hell's Kitchen Alliance.
For more information about Down to Earth Farmer's Market, visit downtoearthmarkets.com.
Sunday, September 29: District 3's Participatory Budgeting Kick0ff. For more info, see the below flyer.
Sunday, September 29: Dramatic Reading as Fundraiser | St. Peter's Chelsea and Theatre of the Elephant present a dramatic reading of Aftermath!: Rock! This play, for mature audiences only, sees two very different adult men in a soul-baring exchange about power and powerlessness, as they ask, "What happens when a child dies unexpectedly? What happens when a child is murdered?" Playwright William Henry Koch, Jr. will engage the audience in a Q&A after the reading. At 3pm, at St. Peter's Chelsea (246 W. 20th St. btw. 8th & 9th Aves.). This is a fundraiser for St. Peter's Chelsea—suggested donation $10 at the door. For more info about St. Peter's, click here.
Tuesday, September 24: Hudson Guild Elliott Center Patio Inauguraton. For info, see the below flyer.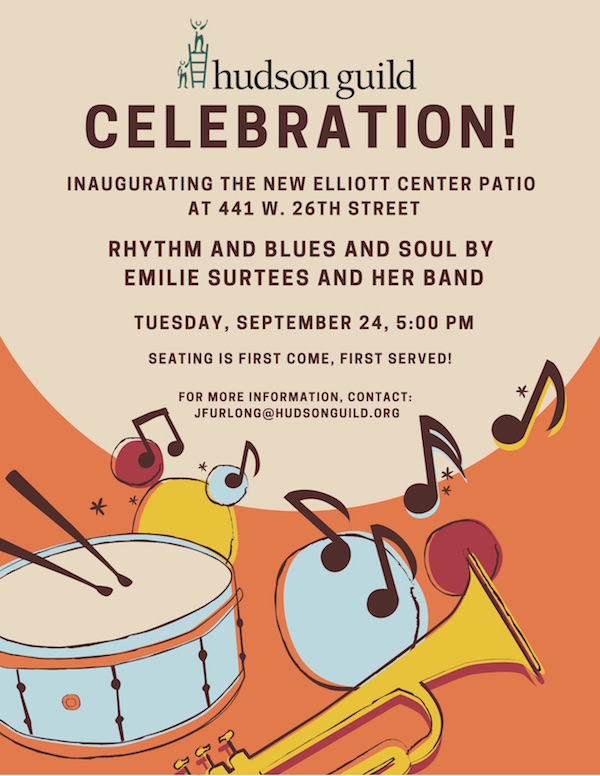 Chelsea Community News is made possible with the help of our awesome advertisers, and the support of our readers. If you like what you see, please consider taking part in our GoFundMe campaign (click here). To make a direct donation, give feedback about the site, or send a Letter to The Editor, email us at Scott@chelseacommunitynews.com.