Friday, October 25: Free Flu Shots. See the below flyer for details. RSVP necessary to attend. To do so, call 212-633-8052 or send an email to hoylman@nysenate.gov.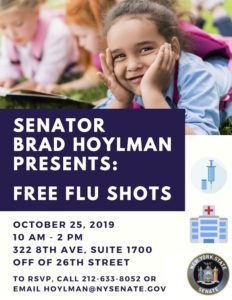 Friday, October 25: Recycle Your e-Waste. See the below flyer for details. For more info, call 212-564-7757 or send an email to speakerjohnson@council.nyc.gov.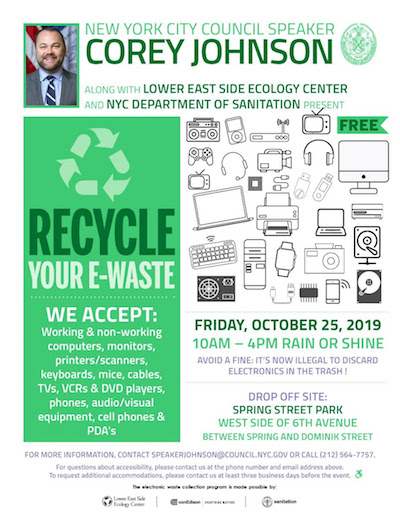 Saturday, October 26: Daffodil Planting & Giveaway AND It's My Park Day at Clement Clarke Moore Park | Volunteers are needed to plant bulbs in Clement Clarke Moore Park this Sat., Oct. 26, starting at 10am. Meet at the park (W. 22nd St. at 10 Ave.). Courtesy of New Yorkers for Parks, you can also pick up (from 10am-12:30pm) free daffodil bulbs to plant in your street tree beds or building front gardens. Bulbs planted now will bloom in the spring. There's plenty more happening on Saturday, as Clement Clarke Moore Park participates in It' My Park Day. For details, see the below flyer.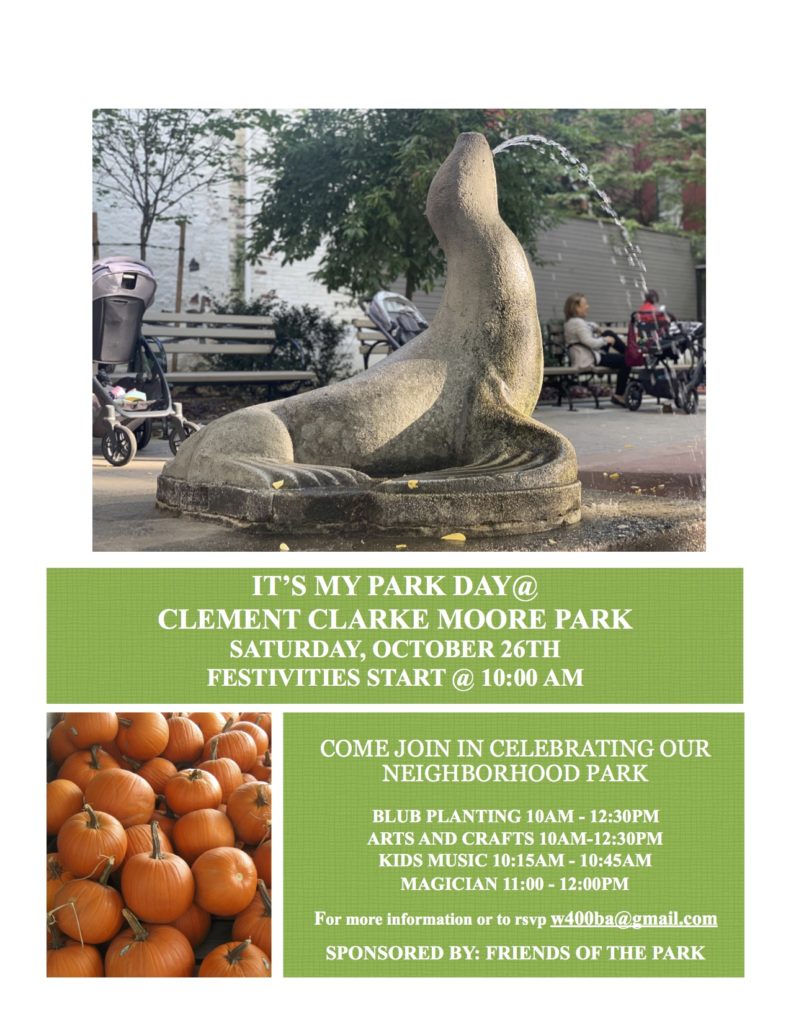 Friday, October 25 & Saturday, October 236: Hudson Guild Theatre Company's Senior Talent Showcase | See the below flyer for details.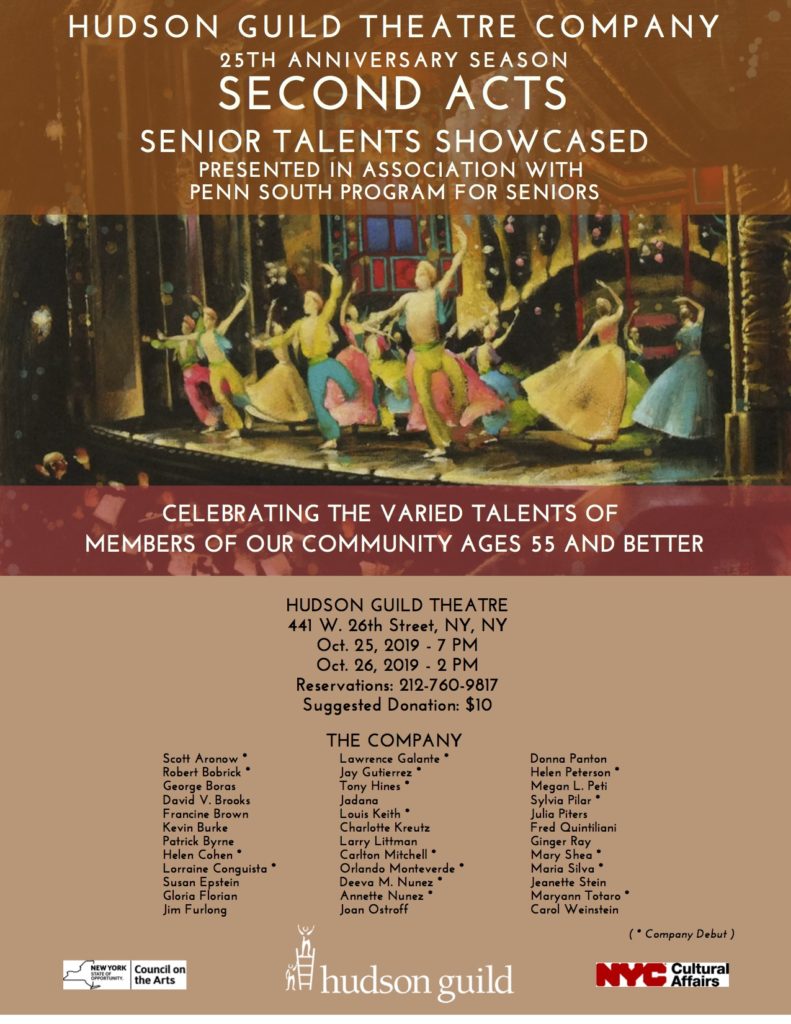 Wednesday, October 23: The PS11 Farm Market | PS11 Farm Market this week will be held on Wednesday, October 23, from 8-9:30am. The third graders who run the market visited Stoneledge Farm last Wednesday to get firsthand knowledge about where this local, organic, seasonal food comes from. Stop by  to see what they have learned. Look for them under the scaffolding, outside of PS11 (320 W. 21st St. btw. 8th & 9th Aves.). This week,  Ms. Rapisarda's class will be managing the market . Only three more weeks left, so stock up on the best local, organic, seasonal vegetables. This market is presented in partnership with Stoneledge Farm. Of this week's offerings, Stoneledge Farm's Candice notes: "It has been very rainy here these past few days but, the veggies seem to really be soaking it up. This week you will be getting more greens along with some fall staples. It has definitely been warm soup weather but, a fresh salad on the side is just delicious!"
Chelsea Community News is made possible with the help of our awesome advertisers, and the support of our readers. If you like what you see, please consider taking part in our GoFundMe campaign (click here). To make a direct donation, give feedback about the site, or send a Letter to The Editor, email us at Scott@chelseacommunitynews.com.