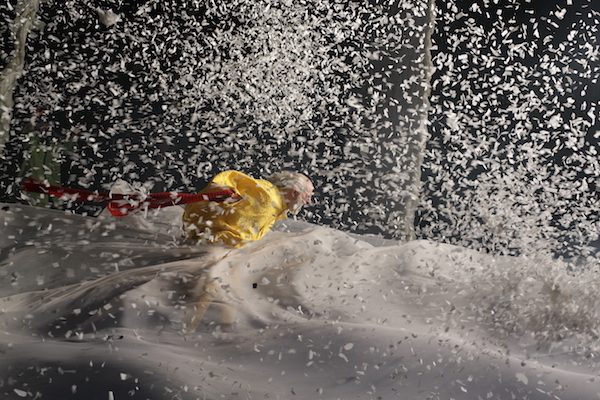 BY CHARLES BATTERSBY | When Slava's Snowshow first came to New York, back in 2004, American culture had little representation of clowning outside of Pennywise from It, and the new interpretation of The Joker from latest Batman movie. How times have changed in the last 15 years… Slava Polunin, the creator of Snowshow, hails from Russia, so it's no surprise that his clowning show doesn't involve American pop culture references. Rather, he has created a clown show that has a whimsical, magical, and occasionally grim view of the world.
The show doesn't have a linear plot, but there is an emotional arc; the first scene is Polunin's yellow clown alter ego, Asissai, trying to hang himself. Alas, his world is so bleak that he is unable to accomplish even this humble act. Despite the dark prologue, the show eventually reaches a magical conclusion, which will leave adults and kids so delighted that the house staff has trouble getting everyone to leave. It's a show where the audience shouldn't leave their seats during intermission, and should plan on staying a few minutes late to frolic with the cast after the performance.
In between the failed suicide attempt and the grand finale, Asissai gets himself into all sorts of adventures, including getting stuck in a giant spider web, finding himself stranded on a raft in the middle of the ocean, and being riddled with arrows—complete with a melodramatic death scene that takes a good five minutes to unfold (he gets better).
Polunin is joined by a team of clowns in green trench coats and floppy hats, who partake in his shenanigans. The green team serves as antagonists in some scenes, friends in others, and they run amok through the theater during the intermission, climbing over seats, pelting the audience with confetti and water. A few even kidnap an audience member and bringing them onstage.
With decades of experience behind it, the material in Snowshow is wonderfully non-verbal, with hardly a word spoken throughout (the cast's miming skills are so great, the audience knows exactly what's going on inside their heads).
Parents who think this is the perfect show for your kids are right—but it's also the perfect show for grown-ups. Our reviewer caught a Sunday matinee, which was filled with children who appreciated the humor, as well as the interactive elements, and weren't brought down by the darker scenes. The material is child-friendly, but by no means dumbed down. It is often very touching, such as when Asissai magically brings an empty coat rack to life.
When Slava's Snowshow ran at Union Square, it gained much acclaim for the climatic blizzard sequence, which blasts the audience with wind, lights, music, and confetti. In the current Broadway theater, this is even more thrilling. Audience members in orchestra seats will be brushing "souvenir" confetti out of their hair and clothes for days to come!
Those who think the art of clowning is nothing more than tying balloon doggies, or getting hit in the face by pies, need to see this show. It also should be seen by those needing a good laugh, and an uplifting live experience
In the performance our reviewer saw, no children were dragged into the sewers and eaten, although one adult was carried on stage and chased around to the delight of the crowd.
Through Jan. 5, 2020 at the Stephen Sondheim Theatre (124 W. 43 St.). Recommended for ages 8 and older. For tickets and performance schedule, visit slavaonbroadway.com or call 212-239-6200. Group rates for 10 or more; $35 Rush tickets (beginning at 9am each performance day, available on a first-come, first-served basis) are available via the TodayTix app.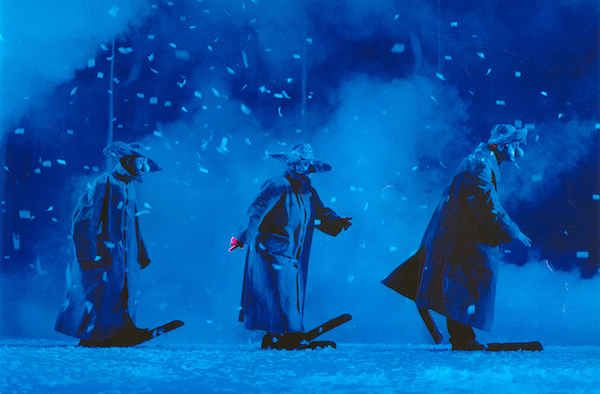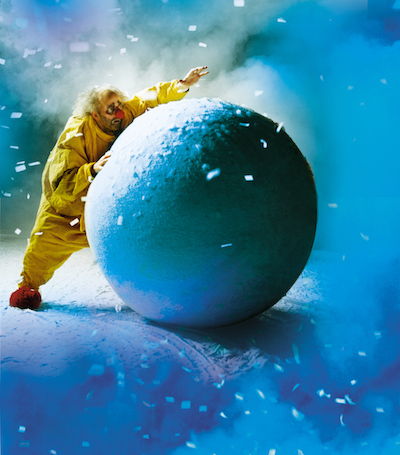 Chelsea Community News is made possible with the help of our awesome advertisers, and the support of our readers. If you like what you see, please consider taking part in our GoFundMe campaign (click here). To make a direct donation, give feedback about the site, or send a Letter to The Editor, email us at Scott@chelseacommunitynews.com.