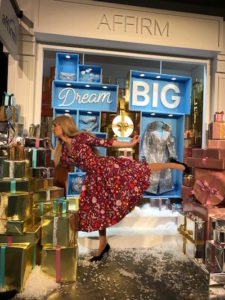 BY CHARLES BATTERSBY | New York City has, without a doubt, entered the point of real estate inflation where storefronts are so expensive that retailers can't justify signing a year-round lease, but clever marketing juggernauts can profit from temporary pop-ups that offer live experiences which build brand awareness, but don't need to turn a long-term profit.
Last year, it seemed like a fad—but as 2020 approaches, most of 2018's pop-ups have returned to the city, bigger than ever. This month, Refinery 29 brings their 29 Rooms to Brooklyn, giving wannabe Insta Influencers over two dozen scenic locations for selfies—all within a single loft.
And for a modest price.
29 Rooms mostly lives up to its name: There're 29 of them, although the "rooms" are art installations, mostly open on all sides. Each is designed by a different artist, representing a different theme, and all are built to serve as photogenic backdrops for photos. For $25, people can get nearly a month's worth of Instagram fodder, and TikTok vids.
People who missed 29 Rooms last year will find a few of the rooms are back, including the fuzzy '90s bedroom by Uzumaki Cepeda, and the mystical cave by Hoodwich. People who compulsively hit every pop-up will find that most of the rooms are by new artists, and fewer of them are overtly promoting tangible products (although there are more TV Shows and movies being promoted this time around). An extremely popular room on the day we attended was the Star Wars-themed hallway, where would-be Jedi and Sith could grab Kylo Ren's broadsword or Rey's lightsaber for action poses, and even lounge in a spaceship's cockpit.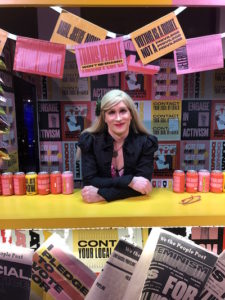 This year it uses the subtitle Expand Your Reality, and it does have one large installation that uses Augmented Reality to create virtual objects to augment one's smartphone pics. It also expands the socially conscious aspect, with several rooms devoted to altruistic organizations. A whimsical pink playground raises awareness about deaths at the US/Mexico border, and the ACLU has a mock newsstand featuring colorful products that allow people to show their support for various social causes (or at least profess support for those causes on Snapchat).
Not all of the rooms are about shameless narcissism. A few are designed specifically around setting down the camera and interacting with other people. These rooms include playing trivia games (over photogenic crystal balls), sculpting, painting a shared mural, and a "Blind drawing" experience where two people simultaneously draw portraits of each other while not looking at their paper (just each other's faces).
For the bold, there is a new Palmistry booth that makes people put their hands through holes, and allow a stranger to examine their palms, fortune-teller style, and make notes on each other's wrists.
The exhibition is only in New York until Dec.15, but other instabait classics are returning—including the Museum of Ice Cream, which opens Dec. 14. Aside from photo ops, this one allows attendees to take home some ice cream.
For 29 Rooms info, click here.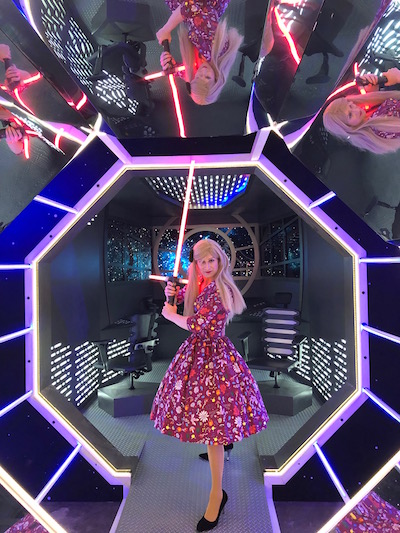 Chelsea Community News is made possible with the help of our awesome advertisers, and the support of our readers. If you like what you see, please consider taking part in our GoFundMe campaign (click here). To make a direct donation, give feedback about the site, or send a Letter to The Editor, email us at Scott@chelseacommunitynews.com.