BY SCOTT STIFFLER | Steeped in history, St. Peter's Chelsea—the Episcopal church founded in 1831 by Clement Clarke Moore, architect of the Chelsea neighborhood and author of A Visit from St. Nicholas—is poised to make history once again.
On Sat., Jan. 11, St. Peter's invites you to the Formal Rite of Commissioning Ceremony of The Reverend Christine Lee.
Rev. Lee, a Korean American, will be the 189-year-old church's first female priest-in-charge, as well as its first Asian American priest.
"I am looking forward to being a part of this new season in the life of St. Peter's Chelsea," said Rev. Lee, in an Oct. 1, 2019 press release announcing her arrival.
"There is a lot of fear and anxiety in our world today, and sadly, some of that has been caused in the name of God," said Rev. Lee. "Our desire is for St. Peter's to be a place where all are welcome and can encounter the love of God in these challenging times."
Rev. Lee, the press release noted, will be initiating a revitalization program whose elements include a Sunday School for children, congregational development initiatives, and leadership training. Rev. Lee will also focus on strengthening The Fund for the Restoration of St. Peter's Buildings, which facilitates the of the iconic property's ongoing upgrades.
"I am very excited and encouraged by St. Peter's Chelsea in calling Christine Lee as their new priest," said The Rt. Rev. Allen K. Shin, bishop suffragan, The Episcopal Diocese of New York. "With additional new members blended with the existing congregation, a new vision for mission and growth will emerge under Christine's leadership."
Rev. Lee, who lives in Harlem with her husband, Jimmy Lee, has also spent time working as a community organizer for Habitat for Humanity NYC. She received her Master of Divinity and Master of Theology from the Chicago area's Trinity Evangelical Divinity School.
Before her arrival at St. Peter's Chelsea, Rev. Lee was vicar at All Angels Church, and is currently a Doctor of Ministry student at Fuller Theological Seminary, with a focus on leading organizational and congregational change. In Sept. 2012, she became the first Korean American woman ordained as a priest in the Episcopal Church. Prior to that, she completed a year of Anglican studies at Chelsea's General Theological Seminary, and served on an interim basis at St. Mary's Episcopal Church.
The Formal Rite of Commissioning Ceremony of The Reverend Christine Lee takes place on Sat., Jan. 11, 3pm, at St. Peter's Chelsea (346 W. 20th St., btw. 8th & 9th Aves.). It will be conducted by Bishop Allen K. Shin. A reception will follow. This event is free and open to the public. Visit stpeterschelsea.org for more info.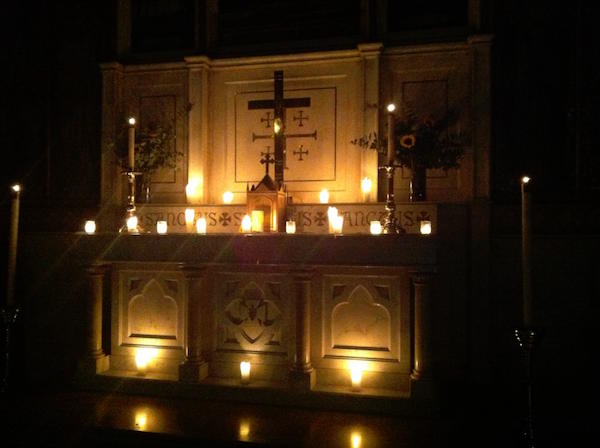 Chelsea Community News is made possible with the help of our awesome advertisers, and the support of our readers. If you like what you see, please consider taking part in our GoFundMe campaign (click here). To make a direct donation, give feedback about the site, or send a Letter to The Editor, email us at Scott@chelseacommunitynews.com.