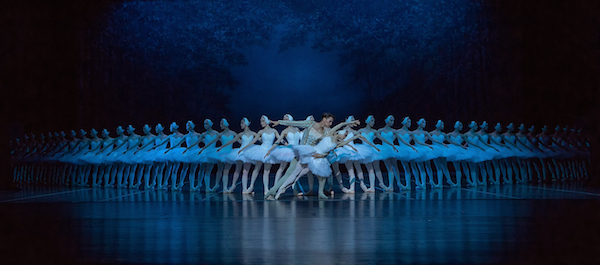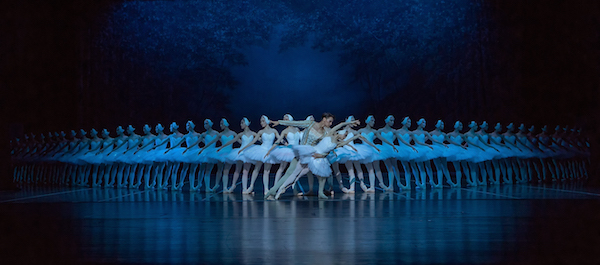 BY CHARLES BATTERSBY | Nutcracker season is just barely over, and a new bevy of ballet is swooping down on New York, with feathery wings. There are productions of Swan Lake in the months ahead, and leading the flock this weekend is the Shanghai Ballet's 80-dancer-strong Grand Swan Lake. Derek Dean directed and staged the piece.
We recently spoke with Dean. Asked about the "Grand" in the title, he explained that this production has "a much larger corps de ballet of swans [48] than any other proscenium production in the world, and its power lies in the beauty of the original choreography and formations that the dancers perform."
For newcomers seeing this classic for the first time, Deane says, "I always believe that it is a big part of my job for the audience to be able to understand the story of Swan Lake. This comes from every dancer understanding the story themselves, and what emotions they are trying to portray on stage. Swan Lake is not a difficult ballet to understand, but clear storyline is important."
Deane is also known for a unique staging of Swan Lake at the Royal Albert Hall in London. He told us that the Royal Albert Hall is not, "an ideal venue [so I thought at the time] for ballet, as its audience sit all the way around the theatre—so there is no proscenium. I decided the only way to make it work was to present a production that took in the audience from every angle. So I adapted the original choreography to suit the production, being danced in a full circle. Having 60 swans was a great help."
Although his "In the Round" production is returning for the ninth time later this year, Deane describes himself as a "real traditionalist, and [I] love seeing Swan Lake as near to its original form as possible. I think an audience appreciates the beauty of the choreography, as it was meant to be shown from its conception. Shown in this way, I don't think it can be bettered."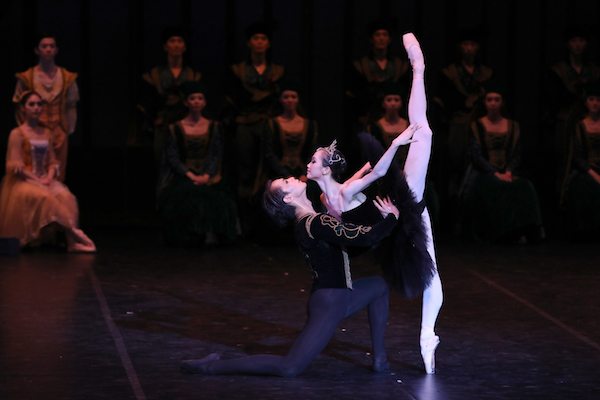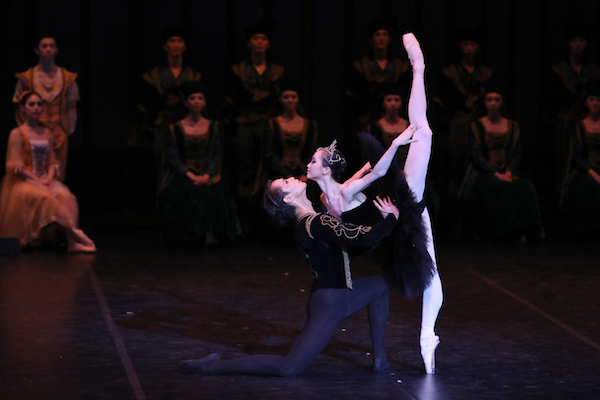 Deane has worked with numerous companies around the world. Of the Shanghai Ballet, he says, "The dancers within the Shanghai Ballet have a work ethic second to none. They are extremely disciplined, and work to their limits to perfect whatever is thrown at them. They have an all-round sense of achievement when they work—not only technically, but also musically and stylistically. It is extremely important in classical ballet for me that all of these things come together."
He also explained that uniformity among a corps is, "essential, so we create a company that dances so well together, understands each other, in the same line. In the 'white acts,' we have a corps de ballet of swans that is probably the best in the world."
This production of Swan Lake, said Deane, "is a feast for the eyes. Never before have so many swans had such an impact as ours on an audience."
As a parting thought, said Deane, "In my opinion, classical ballet shown clearly and in its purest form cannot be beaten, for it is a joy to behold. Breathtaking, in fact."
Shanghai Ballet and China Arts and Entertainment Group Ltd. present Derek Deane's Grand Swan Lake, Jan. 17-19 at the David H. Koch Theater at Lincoln Center for the Performing Arts (20 Lincoln Center Plaza).
Tickets, $36-$176, and are available at DavidHKochTheater.com, by phone at 212-496-0600, or by visiting the David H. Koch Theater Box Office (20 Lincoln Center Plaza). Performances: Fri. and Sat. at 7:30pm, Sat. and Sun. at 1pm.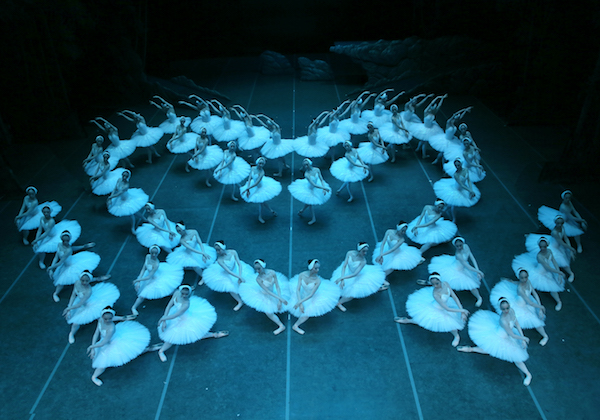 Chelsea Community News is made possible with the help of our awesome advertisers, and the support of our readers. If you like what you see, please consider taking part in our GoFundMe campaign (click here). To make a direct donation, give feedback about the site, or send a Letter to The Editor, email us at Scott@chelseacommunitynews.com.