BY ELIZABETH ZIMMER
Cherylyn Lavagnino Dance | This triple bill, choreographed by Chelsea resident Lavagnino, features two works to music by composer Martin Bresnick: the 2016 Veiled, and the brand-new Tales of Hopper. The latter plucks characters from eight moody paintings by Edward Hopper, and locates them in transparent set pieces by designer Jesse Seegers; live musicians Lisa Moore, Elly Toyoda, and Ashley Bathgate play Bresnick's new score. The program also includes the 2012 Triptych, to music by François Couperin and contemporary composer Scott Killian. The troupe's good dancers include Sharon Milanese, Kristen Foote, Claire Westby, Justin Faircloth, Corinne Hart, Lila Simmons, Oscar Rodriguez, Emma Pajewski, Philip Strom, Dervla Carey-Jones, Gwen Gussman, and Malcom Miles Young.
Feb. 25 and 26 at 7:30pm, at Mary Flagler Cary Hall, DiMenna Center for Classical Music (450 W. 37th St. btw. Ninth & 10th Aves.). For tickets ($15-$30), visit brownpapertickets.com. For artist info, visit cherylynlavagnino-dance.com.
Che Malambo | Percussion is ever-present in this Argentinian troupe's dancing, with Gilles Brinas's all-male assemblage stomping in boots and on drums, bare-chested and in sultry black ensembles. Inspired by the gauchos of the Pampas, who were in turn inspired by galloping horses, it makes its Joyce debut.
Feb. 11-16 at various times, at The Joyce Theater (175 Eighth Ave., at W. 19th St.). For tickets, ($10-$55) call 212-242-0800 or visit joyce.org. For artist info, visit chemalambolive.com.
Alexandra Chasin and Zishan Ugurlu | This multimedia stage show, Fragments, Lists & Lacunae, by two professors at Lang College, the New School, is literally about nothing—that is, about gaps, holes, blanks, and white space. It features three college students whose professor, played by philosopher and queer theorist Judith Butler, offers "provocations on absence, silence, negation, and nothingness," while their class notes, projected overhead, exemplify "the lived meanings of the course's concepts." Downright Shakespearean, I'd say: In King Lear, the Bard opined, "Nothing will come of nothing," evoking the double meaning of the word.
Feb. 13-15 at 7:30pm, at New York Live Arts (219 W. 19th St. btw. Seventh & Eighth Aves.). For tickets ($15-$30), call 212-924-0077 or visit newyorklivearts.org.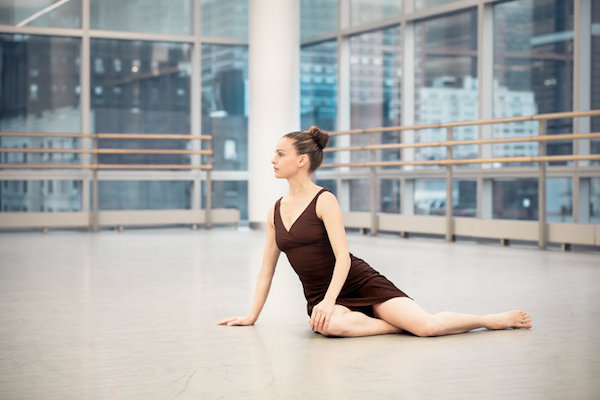 Chelsea Community News is made possible with the help of our awesome advertisers, and the support of our readers. If you like what you see, please consider taking part in our GoFundMe campaign (click here). To make a direct donation, give feedback about the site, or send a Letter to The Editor, email us at Scott@chelseacommunitynews.com.