February/March Lent-Themed Activities at St. Peter's Chelsea | Tues., Feb. 25, Shrove Tuesday Pancake Supper: Butter, syrup, bacon and more! Get ready for Lent, with the St. Peter's family, for their annual Pancake Supper. Enjoy your favorite breakfast food before you give it all up! RSVP via sending an email to rsvp@stpeterschelsea.org. Then, on Wed., Feb. 26, it's Ash Wednesday on the Streets: St. Peter's Chelsea (346 W. 20th St., btw. 8th & 9th Aves.) will be offering ashes and prayers to passersby outside the church, and, from 8-9am and 12-1pm, at the 23rd St. and Eighth Ave. subway station. For more info on Lent events, see the below flyer. To visit their website, click here.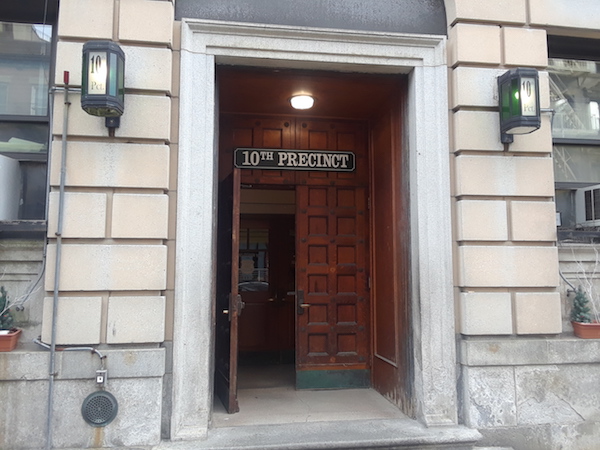 Wednesday, February 26, 7pm: The 10th Precinct Community Council | Let your community policing issues be heard, at this monthly meeting where Chelsea residents can hear the latest crime stats, ask questions, and get public safety tips. The meeting is normally helmed by the Precinct's Commanding Officer, Capt. Kevin J. Coleman; the Council president is Larry O'Neill. The Council meets on the last Wed. of the month, 7pm, at the 10th Precinct (230 W. 20th St. btw. 7th & 8th Aves.). For more information, call the Community Affairs Office, at 212-741-8226. The main number is 212-741-8211. On Twitter: ‪@NYPD10Pct. On Facebook: www.facebook.com/NYPD10PCT.
Wednesday, February 26, 6:30pm: Free Bike Education Class | Winter riding in the city presents its own challenges, but there's no need to stop exercising or commuting because of cold temperatures or less-than-sunny skies. This free, 1.5-hour class lets you learn tips and tricks to help keep you truckin'(so to speak). Wed., Feb. 26, 6:30pm at the Church of the Holy Apostles, Mission House II, 2nd Fl. (296 9th Ave. at W. 28th St.). To register, click here or call 212-870-2111. Also see the below flyer for details regarding a March 25 Bike Commuting class designed to make your commute safer, more comfortable, and more efficient.
Saturday, February 29, 12pm-4pm: Mobile Adoption Event | Visit the mobile unit of Animal Care Centers of NYC (ACC), at the Chelsea and West Village locations of our awesome advertiser, Garber Hardware, and go home with a new dog, cat or rabbit! All animals are spayed/neutered, vaccinated, micro-chipped and ready to go home. "We've been hosting ACC of NYC events for many years," says Nathaniel Garber. "We allow them to use the store faciliteis and space, so potential adopters can meet the dogs or cats in a quites space. Both our former and current four-legged employees have come from the ACC, and we encourage all New Yorkers who are considering a pet to adopt. Sat., Feb. 29, 12-4pm, at Garber Hardware's two locations: 207A Ninth Ave. (btw. W. 22nd & 23rd Sts.) and 710 Greenwich St. (between Charles & 10th Sts.). For details, click here, and also see the below flyer. To visit the website of Garber Hardware, click here.
Saturday, February 29, 11am-4:30pm: Census Job Fair | The U.S. Census is hiring for a variety of temporary jobs, including census takers. Get the essential info you need to apply, at this job fair co-sponsored by Chelsea's own Corey Johnson (New York City Council Speaker). There are 90-minutes sessions, beginning at 11am, 1pm, and 3pm. Doors open at 11am on Sat., Feb. 29, at Manhattan Plaza's second floor Ellington Room (400 W. 43rd St. at 9th Ave.). To RSVP, click here. For more info, see the below flyer.
Through Monday, March 2: Leap Year Deals at Alvin Extension | In honor of leap day, Ailey Extension is giving dancers an additional chance to leap, plié, relevé, or tourné at any of their 100 weekly classes, held at W. 55th Street's  Joann Weill Center for Dance (NYC's largest building dedicated to dance). During this rare promotion, students can purchase four classes for the price of three ($65)  online by clicking here, or by visiting the front desk in person. The promotion runs through Mon., March 2. Ailey Extension offers more than 100 weekly classes in over 25 different dance and fitness techniques, including ballet, jazz, hip-hop, West African, salsa, pilates, Dunham, Masala Bhangra, and many more. For more information about Ailey Extension's classes and workshops, or to register, visit aileyextension.com.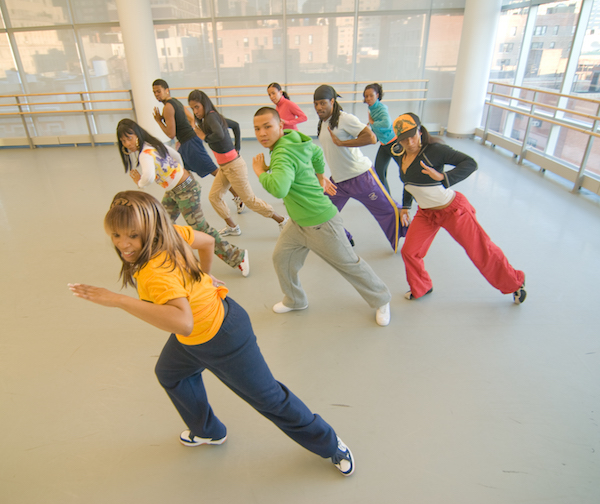 Free Fitness Classes | Ryan Chelsea-Clinton is offering free fitness classes for everyone, including Zumba, Low-Impact Cardio, and Dance Cardio. For info, see the below flyer.
Heat or Hot Water Off in Your Building? Here's What to Do | There are enforceable standards to protect you from winter's bitter cold—as Chelsea's 10th Precinct of the NYPD reminded us, in a public safety-minded message sent via Twitter. We're passing it along. Follow the 10th Precinct on Facebook, via #NYPD10PCT and on Twitter, via @NYPD10Pct. For more info, click here. The 10th Precinct tweeted: "If the heat or hot water is turned off in your building, please call 311. See the attached photo regarding the heating rules."
Tuesday, February 25, 6:30-8:30pm: Community Resource Fair | Find out what services and resources are available to NYC residents. Learn about affordable housing, senior resources, volunteer opportunities, and emergency preparedness—and apply for SCRIE/DRIE (the NYC rent freeze program). Tues., Feb. 25, 6:30pm-8:30pm, at Touro College (320 W. 31st St., btw. 8th & 9th Aves.). This event is sponsored by the District Office of New York City Council Speaker Corey Johnson. To RSVP, email SpeakerJohnson@council.nyc.gov, call 212-564-7757, or click here. For more info, see the below flyer.
—Listings compiled by Scott Stiffler
Chelsea Community News is made possible with the help of our awesome advertisers, and the support of our readers. If you like what you see, please consider taking part in our GoFundMe campaign (click here). To make a direct donation, give feedback about the site, or send a Letter to The Editor, email us at Scott@chelseacommunitynews.com.