BY ELIZABETH ZIMMER
NOTE: In light of the Coronavirus (COVID-19), Live Arts and The Joyce Theater have suspended their programming. For details, click on the applicable links below, to be taken to their websites.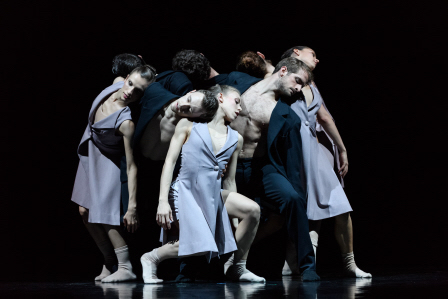 Scottish Ballet | Celebrating its 50th anniversary, this boundary-breaking troupe returns to town with a double bill: Sophie Laplane's Sibilo, to music by DJ Alex Menzies, and the U.S. premiere of Angelin Preljocaj's MC 14/22 (Ceci, est mon corps), a passionate hymn to the male body, featuring 12 male dancers inspired by Saint Mark's version of The Last Supper. Tues., March 10 through Sun., March 15, at various times, at The Joyce Theater (175 Eighth Ave., at W. 19th St.). For tickets ($10-$55), call 212-242-0800 or visit www.joyce.org. For artist info, visit click here.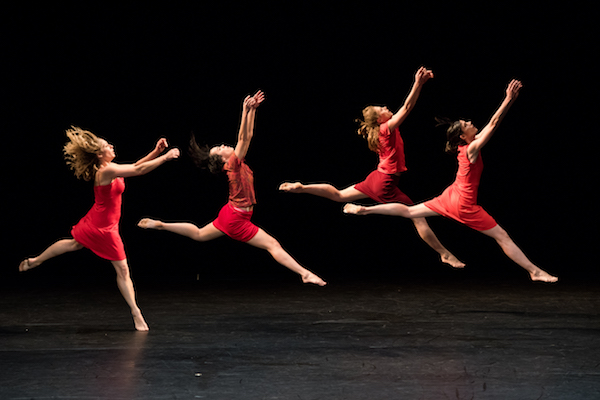 Lyon Opera Ballet | All Beethoven, all the time, as three hotshot choreographers—Lucinda Childs, Maguy Marin, and Anne Teresa de Keersmaeker—each interpret the great composer's Grosse Fugue. All three versions, each to a different recording of the music, are performed by the stellar artists of Lyon's touring troupe, whose repertoire is a Who's Who of contemporary dance. Wed., March 18 through Sun., March 22, at various times, at The Joyce Theater (175 Eighth Ave., at W. 19th St.). For tickets ($10-$55), call 212-242-0800 or visit joyce.org. For artist info, click here.
Live Feed Commissions | New York Live Arts celebrates Women's History Month and the centennial of the ratification of the 19th Amendment with a series of new works by award-winning female choreographers. Below, find previously posted info about Live Feed programming. To access the original article, click here.
Illinois-based Abby Zbikowski/Abby Z and the New Utility presents RADIOACTIVE PRACTICE, which confronts and redefines various movement traditions including hip-hop, modern dance, West African, tap, synchronized swimming, and ice-skating. Raphael Xavier's score also combines genres. Senegalese dancer Momar Ndiaye provides dramaturgy, and a cast of 10 brings these collisions alive. March 18-21 at 7:30pm.
Colleen Thomas Dance's light and desire addresses the question of how women hold, embody, and express power. Her piece features Venezuelan filmmaker Carla Forte, Hungarian dancer-choreographer Ildikó Tóth, Polish dance artist Joanna Lesnierowska, Greek-Albanian Ermira Goro, and American dancer, teacher, and filmmaker Rosalynde LeBlanc. See them all March 25-28 at 7:30pm.
At New York Live Arts (219 W. 19th St. btw. 7th & 8th Aves.). For tickets ($15-$30), call 212-924-0077 or visit newyorklivearts.org.
At the time of this column's posting, Kimberly Bartosik/daela's through the mirror of their eyes had concluded its March 4-7 run, as part of  Live Feed. The work featured a score by Sivan Jacobovitz and an all-star cast including Joanna Kotze, Dylan Crossman, Burr Johnson, and three kids, including Dahlia Bartosik-Murray, Hunter Liss, and Winter Willis. Roderick Murray handled the lighting and set design, Quinn Czejkowski the costumes, and Melanie George the dramaturgy.
ABOUT LIVE FEED: The Live Feed creative residency program is a laboratory for the development of new commissioned work directed toward the New York Live Arts (NYLA) theater. Informal public showings offer a sneak peek into each resident artist's process and ideas before they hit NYLA's stage. Each showing takes place within the intimate working space of the Live Arts studio and is followed by a discussion with the artist moderated by special guests and Live Arts staff.
Chelsea Community News is made possible with the help of our awesome advertisers, and the support of our readers. If you like what you see, please consider taking part in our GoFundMe campaign (click here). To make a direct donation, give feedback about the site, or send a Letter to The Editor, email us at Scott@chelseacommunitynews.com.