BY SCOTT STIFFLER | The coronavirus pandemic has plunged the world into uncharted waters–and for NYC cultural destinations, that means suspending public events and performances, temporarily or indefinately. Below, find information on how local arts organizations are reacting to this unprecedented public health challenge. Streaming services such as Netflix and Hulu might provide some solace, while we understandably self-quarantine–but the brick and mortar arts institutions forced to suspend programming will be reeling from the impact for months, possibly years, to come. Please consider clicking on the links, learning about these great local arts destinations, and supporting them via donations, to cushion their burden and ensure they'll still be here, when given the "all clear" to open their doors once again.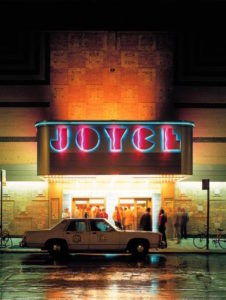 From The Joyce Theater | Performance cancellation: The health and safety of our patrons and staff is of the utmost importance to us at The Joyce. Following Governor Cuomo's decision regarding large gatherings, and in consideration of our audience's best interests, we are cancelling performances now through the end of March. The Joyce is providing current ticket holders with the following options:
–Donate your ticket
–Exchange your ticket for a Joyce gift certificate of equal value
–Request a refund of your ticket purchase
–If we do not hear from you within 48 hours, we will automatically refund your tickets.
Our Box Office phone lines are very busy at this time. For the best service, please use this survey we created to select your choice from the options above. We appreciate your patience in processing these requests. In these rare and difficult times, we truly appreciate your investment in New York City's rich arts and culture organizations. As a valued member of our Joyce family, you can understand the financial impact of these changes on our dance community at large. We ask you to consider donating your ticket as support during this time. As we are monitoring the situation, we will continue to seek guidance and best practices from the appropriate health authorities and communicate any updates to our patrons. Please visit our website for any immediate updates regarding performances. Stay tuned, and thank you for your support! 
From The Shed | To support the City of New York's efforts to contain the spread of COVID-19 and to prioritize the health of our audiences, artists, and staff, The Shed has suspended its exhibitions and performances effective today, March 12, at 6pm through March 30. 
Agnes Denes: Absolutes and Intermediates, originally scheduled to be on view through March 22, is now closed and performances of Help through March 30 are canceled. We have also canceled all upcoming member events until further notice. If you have tickets to current programs, we will email you tomorrow with details on ticket exchanges and refunds. If you have questions, please contact us at info@theshed.org. 
In this uncertain and difficult moment, we are especially grateful for your support. We look forward to welcoming you back to The Shed. 
From New York Live Arts | As the coronavirus (Covid-19) situation has evolved in NYC. and other businesses and services have become disrupted, New York Live Arts has determined we must suspend all public gathering, classes, and performances through March 31, including:
Live Feed In-Process performance of Ashley R.T. Yergen's CU*T CU*TEMPORARY, today, March 13th (cancelled, refunds being processed).
Live Arts Plus performance of A Tribute to Jason on March 14th (benefit performance).

Opening Reception for Liliana Dirks-Goodman's femmejoy installation on March 16th (cancelled).

Open Classes with Jennifer Nugent, March 16-20 (cancelled, refunds being processed)).
Bill T. Jones/Arnie Zane Company work-in-progress performance of Deep Blue Sea at MASS MoCA, March 21st (

cancelled

).
Bill T. Jones/Arnie Zane Company performance of Curriculum at Mana Contemporary, March 25th (

cancelled

).
The following events will be postponed to a later date to be announced:
Live Feed World Premiere of Abby Z and The New Utility's RADIOACTIVE PRACTICE, March 18-21.
Live Feed World Premiere of Colleen Thomas' light and desire, March 23-25.
Live Arts Plus performance of The Block: An Afro-Musical by Lakaï Dance Theatre, March 27-29.
All tickets for upcoming season events will remain valid for the rescheduled date and we will notify you as soon as this is determined. Please email boxoffice@newyorklivearts.org with any questions. These uncertain times are extremely challenging for all nonprofit arts organizations working and supporting artists in the field of live performance. If you are unable to attend our rescheduled date, we hope you will consider donating your ticket back to Live Arts which is a meaningful way to support us in continuing our mission. New York Live Arts is committed to keeping our employees, artists, audiences, and guests safe. We will keep you informed with regular updates regarding the immediate future and the postponement of season events. We thank you for your continued patronage and understanding!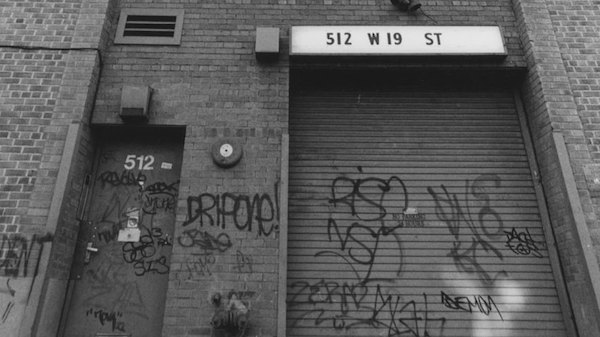 From The Kitchen | Like so many cultural organizations, The Kitchen has been monitoring the COVID-19 situation closely. We are committed above all to ensuring the safety and well-being of our artists, audiences, and employees.
Out of an abundance of caution for the health of participants and patrons, at this time we are postponing all events scheduled through early April. Looking ahead, we will assess the scheduling of our upcoming discussions, performances, and exhibitions on a case-by-case basis. We will closely monitor conditions and make determinations on events scheduled after that point in the next weeks.
· March 16, The Kitchen L.A.B.: Lauren Bakst, Felix Bernstein, Narcissister, Gabe Rubin: Postponed
· March 21, Choreographers Convening: Dance at The Kitchen in the 1980s and 1990s: Postponed
· April 3-4, Ka Baird with Max Eilbacher: Vivification Exercises: Postponed
Our current exhibition will continue with modified hours:
· Through March 22, Felix Bernstein and Gabe Rubin: Vomitorium at Queenslab (1611 Cody Avenue): modified Gallery Hours, Saturday-Sunday, 1-7pm
We will look forward to rescheduling all affected programs as soon as possible. As an artist-driven space steeped in the idea of sustaining a strong sense of community, The Kitchen deeply values the opportunities for social exchange made possible only through art. Even as these uncertain times are making our physical proximity less tenable, we hope to remain in active dialogue during the upcoming weeks through online channels.
We appreciate your understanding and flexibility at this time, and cannot wait to welcome you again to our spaces in the near future.
Very best,
Tim Griffin, Executive Director & Chief Curator, The Kitchen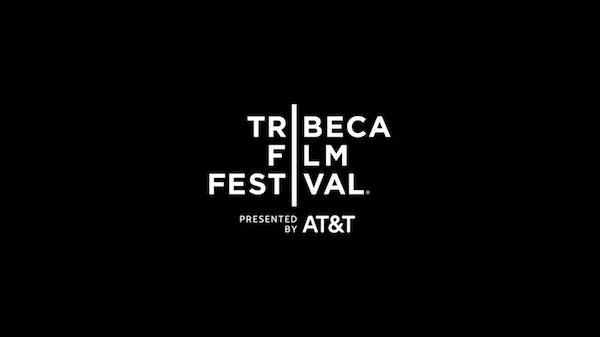 The Tribeca Film Festival |  "We founded the Tribeca Film Festival as a way to heal our community after the devastation of the 9/11 attacks in 2001. We were determined to overcome our fear and anxiety by joining together.  It is in our DNA to march forward while caring about our community, said Jane Rosenthal, co-founder and CEO of Tribeca Enterprises. We have made the difficult decision to postpone the 19th Tribeca Film Festival (April 15-26) based on the announcement by Gov. Andrew Cuomo that events of 500 people or more are banned due to the spread of the novel coronavirus. We are committed to ensuring the health and safety of the public while also supporting our friends, filmmakers and storytellers who look to Tribeca as a platform to showcase their work to audiences. We will be back to you shortly with our plans."–Jane Rosenthal, co-founder and CEO, Tribeca Enterprises 
Please check www.tribecafilm.com for the latest updates, ticket refund information and details about how we are moving forward.  
From the Irish Repertory Theatre | At Irish Rep, the health and safety of our audience, artists, and staff is our top priority. Therefore, in an effort to protect our community and help contain the spread of COVID-19, we have cancelled all performances from March 13 – April 14, 2020.
Current ticket holders for all canceled and postponed shows will receive an email with information about next steps, and we will also be calling affected patrons in order of upcoming performances. All affected patrons will be offered the opportunity to transfer tickets to an upcoming date, process the ticket price as a donation or patron credit for a future show, or receive a full refund. Please note we are a small company and we truly appreciate your patience at this time as we try to contact everyone. If you need to reach us, please email boxoffice@irishrep.org or call 212-727-2737.
We would like to acknowledge our members and donors whose generosity keeps us afloat in challenging times. Our company and our artists are very grateful for your support.
As we all navigate this situation, we are reminded that so much of the power of the arts stems from the joy in coming together for a shared experience, recognizing and reflecting on our own humanity and shared experiences. As this virus forces us all to spend time apart, we are especially grateful to have had so many opportunities to come together with all of you who come through our doors show-after-show. Thank you. We can't wait to do it again.
We look forward to seeing you all back on 22nd Street again soon. Until then, stay safe.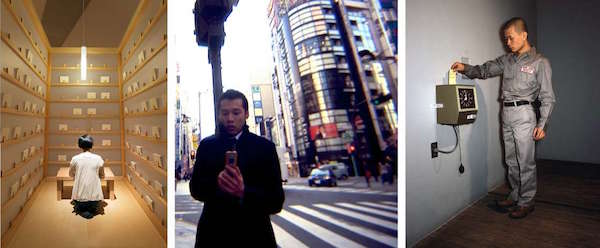 The Rubin Museum of Art |  The Rubin Museum of Art will temporarily close to the public beginning Friday, March 13 at 5:00 PM in an effort to help minimize the spread of COVID-19 in New York City. All public programs and events at the Museum will be cancelled until further notice, through at least March 31. 
 "The health and safety of our visitors and staff is a priority. By proactively choosing to close now, we hope to mitigate the impact that the presence of COVID-19 may have on our city. This is a considerable step, but a necessary one to keep our public as safe as possible. We are actively monitoring the situation and will provide regular updates and resources to our community. We look forward to announcing soon when we can welcome visitors back into the Museum," said Executive Director Jorrit Britschgi.
Chelsea Community News is made possible with the help of our awesome advertisers, and the support of our readers. If you like what you see, please consider taking part in our GoFundMe campaign (click here). To make a direct donation, give feedback about the site, or send a Letter to The Editor, email us at Scott@chelseacommunitynews.com.