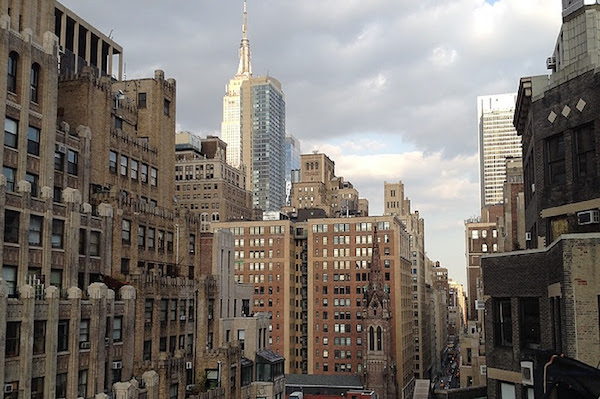 A message from the Midtown South Community Council:
Time to organize and act!
The CORONAVIRUS, COVID-19, is identified as a respiratory illness that has not been previously seen in humans.
Coronavirus is widespread and fast-moving. Italy has been the second hardest hit by the virus—behind China—as of March 23, exceeding 59,138 confirmed cases and over 5,476 deaths. The John Hopkins University website tracks the use of ICU beds; according to them, we are merely nine days behind Italy, and increasing at the same rate.
The Hill reports:
NY Gov. Cuomo says expert projections show expected peak of coronavirus cases in New York in 45 days. Cuomo says state will need 55,000-110,000 hospital beds and 18,600-37,200 ICU beds at projected peak, and that state currently has 53,000 hospital beds and 3,000 ICU beds. —The Hill, March 17, 2020
In "Ohio health official estimates 100,000 people in state have coronavirus":
Ohio Department of Health Director Amy Acton said at a press conference alongside Gov. Mike DeWine (R) that given that the virus is spreading in the community in Ohio, she estimates at least 1 percent of the population in the state has the virus.  
"We know now, just the fact of community spread, says that at least 1 percent, at the very least, 1 percent of our population is carrying this virus in Ohio today," Acton said. "We have 11.7 million people. So the math is over 100,000. So that just gives you a sense of how this virus spreads and is spreading quickly."
She added that the slow rollout of testing means the state does not have good verified numbers to know for sure. —The Hill, March 12, 2020
Considering our under-reported cases, our estimated April-May peak may require further scrutiny.
For the reported numbers on the Coronavirus see nCoV2019.live. The site tracks deaths, numbers of cases locally and globally, and pulls information from the World Health Organization, the Centers for Disease Control, and elsewhere.
Democracy Now reported: Mnuchin called the pandemic "worse than 9/11" for the airline industry and called for a $50 billion bailout…Democrat-led House passed a multibillion-dollar package Monday that significantly weakened paid sick leave measures it tried to enact days earlier 
California Congressmember Ro Khanna, has also co-sponsored a bill for an emergency Earned Income Tax Credit that would give up to $6,000 to everyone who made less than $130,000 last year." —March 18, 2020 broadcast
Having declined the use of the World Health Organization approved tests, Congress is now scrambling to make wide-scale testing available a few weeks from now; meanwhile, the virus continues to spread and deaths persist. While our irresponsible Federal Government considers how little to financially support the American people, there is a need to act immediately and with vigilance—lives depend upon it and not a single one is worth sacrificing.
This pandemic will be a test for us all. Our failure will lie in our inability to protect one another, the young, old, poor, imprisoned, undocumented, asylum seekers, and others. While the federal government is mired in politics and tentative in their commitment, our city officials, public, social, and medical workers are eager to pitch in. Our communities are seeking not only comfort, but critical support and answers.
As our daily routines are interrupted, this moment demands that we stave off depression, impudence, and reluctance and instead empower ourselves to support one another and calm the waters of fear, anxiety, and instability.
THINGS to consider WHILE mobilizing:
Testing is limited and not immediate
New York City is in short supply of masks, ventilators, and hospital beds to meet the impending need
Our for-profit healthcare system is unprepared for this pandemic
Systems of support are going to be overwhelmed (unemployment, legal, social, etc.)
Many people are out of work
Many people have been working paycheck to paycheck, unable to afford even a $400 emergency expense
Approximately 80,000 people are suffering from homelessness already
It presents a worsening predicament for people who are sheltered, tentatively housed, without employment, financially insecure, elderly and living in assisted living facilities, or those who are housebound without support
What MSCC has done so far:
Informed our community about the basics
Read through press releases, articles, alerts, notices, etc.
Given much time to research and discussion for ways to support the community
Coronavirus cases are rapidly increasing. We can only hope for a quick end to it, but must make plans for the long-term.
Ideas to advocate, develop, distribute, AND OR support INCLUDE:
Assemble a think tank to broaden our outlook and anticipate upcoming issues
Universal Basic Income (UBI)
Community Pods or mutual aide network
Conference calls or virtual meetings (Zoom)
Health and Medical services and supplies

Easily accessible and expedient wide-spread testing
Field hospitals (Mash Units) set up in schools, churches, community spaces, etc.
Ventilators (build, purchase)

Distribute and post programs, services, etc. through groups, volunteers, police force, and others
Use pantries from schools, churches, and elsewhere to package meals and necessity kits–and oganize a delivery system to expedite those meals and kits from pantry to home
Shelter needs (sanitizers, soaps, thermometers, etc.)
There are some great nonprofits working to feed people such as God's Love We Deliver, Meals on Wheels, and churches too. And there are a great many people left without support for their food, hygiene, and social needs, i.e.: kids home from school who may not know about the DOE program offering breakfast and lunch available for pick up to students at school each morning, homeless, unemployed, financially insecure, and more who'll need our help.
We do not want to take anything for granted and would rather overprepare, so we're asking, how can we as MSCC, Homeless and Housing Network, Community, and other groups be most effective in our support? Besides the above suggestions, we want to hear what you are doing and how we may support you in your endeavors.
Please reach out as soon as possible to help with organizing and other support!
Warmest Regards,
John Mudd
Sharon Jasprizza
Midtown South Community Council
Chelsea Community News is made possible with the help of our awesome advertisers, and the support of our readers. If you like what you see, please consider taking part in our GoFundMe campaign (click here). To make a direct donation, give feedback about the site, or send a Letter to The Editor, email us at Scott@chelseacommunitynews.com.