—New Yorkers can text COVID to 692-692 to get regular updates on the latest developments regarding COVID-19. Text COVIDESP to 692-692 for updates in Spanish.
—NYC Health Department info can be found at http://www.health.ny.gov.
—The Centers for Disease Control and Prevention: https://www.cdc.gov/coronavirus/2019-ncov/.
—Local health department contact information can be found at https://www.health.ny.gov.
—Access the New York City Department of Health and Mental Hygiene's COVID-19 page by clicking here. Call them at 347-396-4100.
—Get email updates on the evolving COVID-19 situation from New York State, by clicking here. Content from the Thurs., March 26 Coronavirus Update included:
**As of this morning, we have lost 385 New Yorkers to Coronavirus-related illnesses. We mourn them and my thoughts are with their loved ones. Tragically, we expect the number to rise as many patients have been on ventilators for weeks. NY will keep fighting to save lives. Help us save lives by staying home.
**New York State's income tax filing deadline is delayed until July 15, 2020. Because New York State requires electronic filing, the date for filing state personal income taxes automatically travels with the federal filing date, which is now July 15. Further guidelines will be released soon.
**If you filed for unemployment during the COVID-19 pandemic, you do not need to prove you are searching for employment to make a claim. Department of Labor Commissioner Reardon has signed a new order that limits all work search activities for all unemployment claimants. No activities are required during the pandemic to receive unemployment benefits.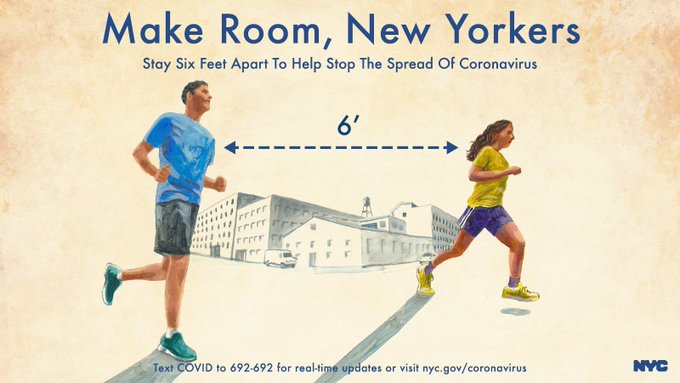 —Frequently Asked Questions on Residential Buildings and COVID-19 | On Monday, March 22, NY State Assemblymember Richard Gottfried (@DickGottfried ) tweeted this a link to tips from @nycHealthy, the official Twitter account of the NYC Department of Health and Mental Hygiene. To access that link, click here.
—In a March 25 tweet, NYC-based SAGE (the world's largest and oldest organization dedicated to improving the lives of LGBT older adults) noted, "We can't take care of others if we don't also take care of ourselves! #LGBT #LGBTelders #mentalhealth #staysafe. They also noted the below mental health resources, "for the LGBTQ community during #COVID19." Follow these on Twitter: @TrevorProject, @sageusa, @TransLifeline, and @FenwayHealth.


Manhattan Community Board 4 (CB4)
–Website: www1.nyc.gov/html/mancb4/html/home/home.shtml
–Facebook: www.facebook.com/ManhattanBoard4
–Twiter: ‪@ManhattanBoard4
ELECTED OFFICIALS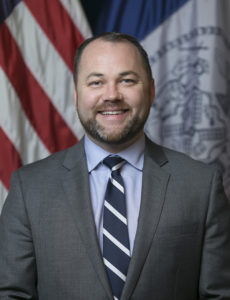 New York City Council Speaker Corey Johnson (District 3 rep)
–Website: council.nyc.gov/district-3
–Facebook: www.facebook.com/CoreyInNYC
–Twitter: NYCSpeakerCoJo
District Office
224 W. 30th St, Suite 1206 | New York, NY 10001
212-564-7757
Legislative Office
New York City Council Speaker Corey Johnson
City Hall Office | New York, NY 10007
Call 212-788-7210 or email SpeakerJohnson@council.nyc.gov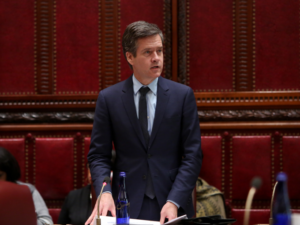 NY State Senator Brad Hoylman
–Website: www.nysenate.gov/senators/brad-hoylman
–Facebook: www.facebook.com/bradhoylman
–Twitter: ‪@bradhoylman
District Office
322 Eighth Ave., Suite 1700 | New York, NY 10001
Call 212-633-8052 or email hoylman@nysenate.gov
Albany Office
Room 310, Legislative Office Building
Albany, NY 12247
Call 518 455-2451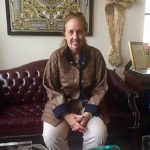 Manhattan Borough President Gale A. Brewer
–Website: www.manhattanbp.nyc.gov
–Facebook: www.facebook.com/galeabrewer
–Twitter: ‪@galeabrewer
Northern Manhattan Office (constituent services)
431 W. 125th St. / New York, NY 10027
Call 212-531-1609
Main Office
1 Centre St., 19th Floor / New York, NY 10007
Call 212-669-8300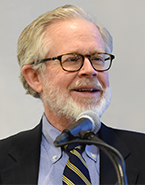 NYS Assemblymember Richard N. Gottfried
–Website: https://nyassembly.gov/mem/Richard-N-Gottfried
–Facebook: www.facebook.com/richard.gottfried
–Twitter: ‪@DickGottfried
District Office
214 W. 29th St. | Suite 1002 | New York, NY 10001
Call 212-807-7900 or email GottfriedR@nyassembly.gov
Albany Office
LOB 822 | Albany, NY 12248
Call 518-455-4941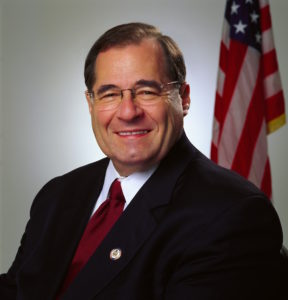 U.S. Representative Jerrold Nadler
–Website: https://nadler.house.gov
–Facebook: www.facebook.com/CongressmanNadler
–Twitter: @RepJerryNadler
Manhattan Office
201 Varick Street, Suite 669 | New York, NY 10014
Phone: 212-367-7350 or email
Washington DC Office
2132 Rayburn HOB | Washington, DC 20515
Phone: 202-225-5635
NOTE: We'll be adding content to this page on a regular basis. If you know of information that should be included, or have any questions, please contact Chelsea Community News founder/editor Scott Stiffler, by sending an email to Scott@chelseacommunitynews.com.
Chelsea Community News is made possible with the help of our awesome advertisers, and the support of our readers. If you like what you see, please consider taking part in our GoFundMe campaign (click here). To make a direct donation, give feedback about the site, or send a Letter to The Editor, email us at Scott@chelseacommunitynews.com.