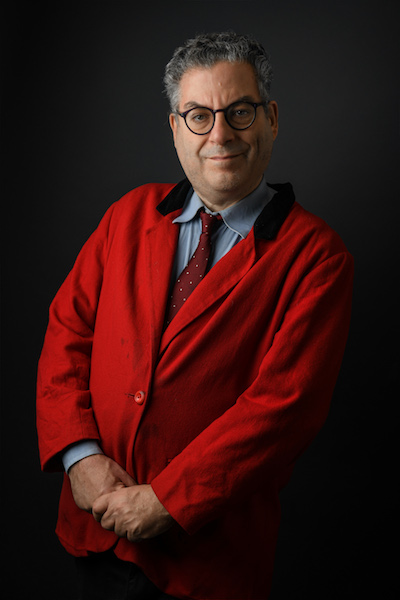 BY MICHAEL MUSTO | The health crisis has brought out the best in medical workers, who have stepped up to the plate with courage and honor, but others haven't fared quite so well. In fact, the pandemic-generated combination of fear, anger, grief, and isolation has brought out the worst in these people, as they recklessly rail against others while offering bogus wisdoms and opinions. I'm not talking about the federal government or the gun-toting thugs protesting the lockdown—they're in a class by themselves. I'm talking about various everyday people and their misguided responses, which annoy the heck out of me and make things even worse. The 10 worst are:
THE CONSPIRACY THEORISTS | You know, "COVID doesn't exist! We're just feeling the results of 5G! And if it does exist, it was designed by corporations to monitor our DNA and turn us all into robots." Newsflash: You're already a robot.
THE FAKE ADVICE-GIVERS | "Hold your breath for 10 seconds and if you don't feel a tightness in your chest, you're fine. Drink tea and suck on a lemon. Sleep on your stomach…" And they pretend it's from some certified doctor or nurse! And sometimes it is!
THE "STAY HOME!" SCREAMERS | These eternal virtue signalers just yelled at someone in the supermarket for being only five and a half feet away, and they simply have to share that with their Facebook friends, to great acclaim. ("You tell 'em!") They urge everyone to just stay home, even though they went out—and even though getting fresh air, sunlight, and food is actually a good idea, as long as you play by the rules. I get it–rule breaking is dangerous—but this self-righteous bunch would even post a highly populated still from a 1960s Beach Blanket movie and pretend it's Rockaway Beach yesterday, just to make their point!
THE PEOPLE WHO NEVER LEFT THE HOUSE ANYWAY AND NOW FEEL VALIDATED | Not one thing about these people's lives has changed, since they always lived off the folks' money and just sat home, pretending to work on projects. But now they can openly brag on Facebook about stuff like, "Just binge watched all nine seasons of Perry Mason."
THE BERNIE BOTS | They don't seem terribly angry that Trump twiddled his fingers and lied that this crisis was under control, and is now continually congratulating himself on his great performance. They're too busy screeching at Biden, Obama, Hillary, and Nancy for anything they can think of. Half the country could be dead, and they'd be screaming at Biden!
THE COMPULSIVE LISTERS | These twits now have all the time in the world to post lists of every concert they ever went to ("Name the one I actually didn't go to") or challenges like, "Name a song that starts with G." OK. How about Goodbye To You?
THE PEOPLE WHO SEEM TO WANT IT | You know, "I think I'm coming down with something. I have a slight headache and my pasta primavera doesn't quite taste the way it usually does." Or they want to brag about how many people they know who've had it. Hey, folks, this is not a contest, and if it is, you're better off not winning this one.
THE STIFLED PERFORMERS | These esteemed artists feel that the shutdown is the perfect chance to give back to the world by doing endless livestreams in which they pontificate, cook, sing, or yell "Make some noise!" They are lost without an audience—even though they're generally used to only playing to 10 comps—and are using this crisis as an excuse to hold the homebound captive. And I'm one of them.
THE "HOW ARE YOU?" PEOPLE | They crawl out of your past to simply ask, "How are you doing?" as if that was the height of profundity. I want to respond, "Gee, just great! My dearest relative died, my icons are gone, I lost my job, my investments are wrecked, I can't leave the house, and I have no future. YOU?"
THE ONES OBSESSED WITH ZOOM, ETC. | They simply transfer their usual flaws to those venues, not exactly evolving just because the technology is different. They'll lock you out, they'll renege on a "meeting" by claiming they have something better to do, or they'll boast about having to hang up "because I'm set to play trivia with a semi-famous designer on Houseparty." Basically, if there was something wrong with these people before the crisis, it's magnified by a thousand right now. But I'm simply talking about the superficial crowd I tend to hang with. Most people have responded to this mess with dignity and grace, I swear. Cheers to them! And please don't lock me out.
—————————————————————————————————————————————————————————–
Follow Michael Musto on Twitter, via @mikeymusto.
Chelsea Community News is made possible with the help of our awesome advertisers, and the support of our readers. If you like what you see, please consider taking part in our GoFundMe campaign (click here). To make a direct donation, give feedback about the site, or send a Letter to The Editor via email, at scott@chelseacommunitynews.com.