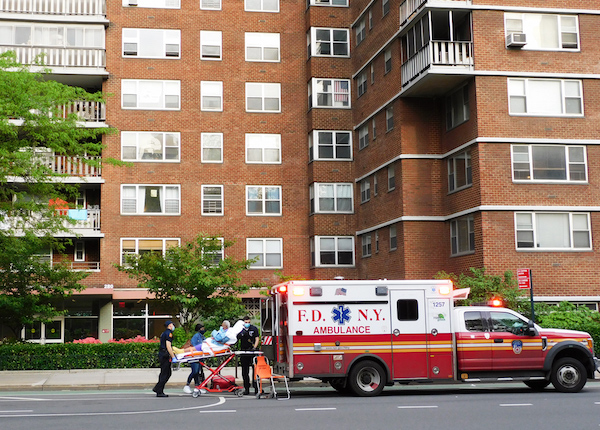 BY DONATHAN SALKALN | For well over 40 days and 40 nights, a disease rained down upon New York City, like no other pandemic in memory. Amidst the downpour, there wasn't a simple solution, such as loading our elders and vulnerable onto an ark and sailing them off to safety. It has been a relentless storm of disease that engulfs—without mercy—our city, our economy, and our lives.
With the advent of COVID-19, the jobs of our local elected officials and their staff were turned upside down, in addressing a seemingly infinite number of needs of Chelsea and the other parts of their districts. It became a race between educating residents in the protocols of wearing masks and staying home, and a disease that was chasing the residents to their very doors. Once sequestered, it became a massive undertaking to keep people home, obtain and distribute food, masks, and hand sanitizer, and find the volunteers to deliver it all.
In addition, their offices were inundated with pleas of help to push along unemployment applications, small business aide, and the time-sensitive need for life-sustaining medication.
Chelsea has been hit hard, with over 800 people infected by COVID-19; but not near the severity of sections the Bronx, Queens, Brooklyn, and Staten Island, which number in thousands. It can't just be said that Chelsea was lucky—more to the point, Chelsea was smart, and local elected officials and leaders have had a large role to play in facilitating the flattening of the curve.
The Office of NYC City Council Speaker Corey Johnson
Corey Johnson's has a "Big Apple" to grind. As Speaker, he's been dealing with a mayor who doesn't seem to see the fire from the forest. Johnson and the City Council want definitive, decisive plans to re-open the city, including smart changes to make safe the confined spaces of subways, buses, and the Staten Island Ferry. It has become apparent that COVID-19 is an airborne disease, and all modes of transportation had a major part in spreading it to all five boroughs of New York City.
Also in the mix is federal aid: In past photo-ops, President Donald Trump has toured sites of hurricanes, floods, fires, and tornadoes—and yet, his response to a natural disaster that has killed over 10,000 in New York City seems to be outright politically nasty. It's unlikely the Trump will visit New York City's Hart Island graves, hospitals, EMT stations, or nursing and veteran homes any time soon. It's baffling to some, as the dead are not just Democrats, but also Independents and Republicans. In the face of a city headed toward bankruptcy, Trump has indicated that it will see no more additional federal funding.
With a mayor running through the city's rainy day funds, New York is facing a looming bankruptcy. Speaker Johnson, NYC Comptroller Scott Stringer, and the State Legislature oppose Mayor Bill de Blasio, in borrowing $7 billion to plug a city budget deficit. They all feel that it will strap the city in debt for generations. Instead, they want mayor to ask all city agencies to provide plans for budget cuts. Considering that since taking office, the mayor has added 30,000 employees to the city's payroll, there seems to be some existing fat.
Johnson is also working on a plan to safely open the city beaches for swimming, and has been instrumental in introducing City Council legislation to allow the starving restaurant industry to seat people outdoors on sidewalks, even closing city streets to allow eateries to set up tables safely-spaced apart.
In a letter to his District 3, Johnson wrote, "As always, our city's future will be largely determined by the collective action of individuals. That's one reason why I am so optimistic that we will be able to get through this crisis stronger than ever. We are strong, resilient, and famously proud and protective of our great city." One of those strong individuals is Speaker Johnson's Chief of Staff, Erik Bottcher, who has been the bearer of the local workload. It has been proven complicated and extensive.
"From the beginning our goal was to reach the seniors," said Bottcher. "Locally, we have an aging population with a lot of people on fixed incomes and depend on their family and others to help support them. Those other people may have lost their incomes."
Bottcher added, "We needed to identify those people and we needed the resources for them. We got donations from IAC and the High Line. They helped pay for 2,200 pantry boxes. We also have been getting donations from nonprofits like the World Central Kitchen, with prepared ready-to-eat meals. From the mayor's office, we've gotten a few thousand cloth masks and a few thousand paper masks that the Tenant Associations can distribute. You have to have a mask if you're going out. Every building has someone that has the disease."
Botcher continued, "There's an amazing group at Penn South, who started their own outreach to the non-seniors in particular, as Penn South has a senior center that handles them. They have designated Building Captains to reach those other residents."
One Building Captain, Nathan Kaplan, told of some of the many things he has done including. "I helped out a woman fill out a will in the hallway. She didn't have an I-phone or computer. For another woman, I've done her laundry. I don't like doing laundry, but… and for another neighbor who had COVID-19, I fed their cat for three days."
Bottcher, along with Chelsea neighbors Susan Numeroff and Marilyn Vasta, started "Friends of FDNY EMS Station 7," in support of the facility at 10th Ave. and W. 23rd St. It is an effort to sponsor one meal a day for the EMS workers, with meals cooked by local restaurants. There are three shifts of 30 workers per day, and the shifts are 16-hours, with some EMS workers staying overnight. The GoFundMe effort has so far raised $33,000.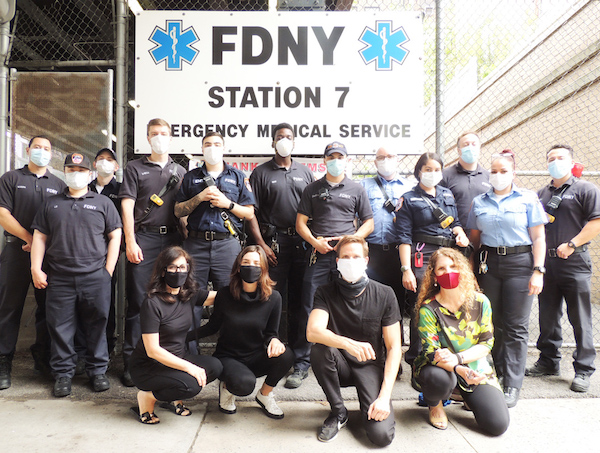 NY State Senator State Brad Hoylman and NY State Assemblymember Richard Gottfried
This reporter had the opportunity recently to interview New York State Senator Brad Hoylman, at his Eighth Avenue office. When I entered it, the space was filled with the pungent odor of alcohol. Along with Senator Hoylman and his Community Liaison Maia Berlow, they had five volunteers, all transferring 124-ounce jugs of hand sanitizer into hundreds of 4 oz. hand dispensers. Although smokers have been found safer from COVID-19, this reporter decided not to light up, lest we all blow up.
"It's a real coordinated effort with all the elected officials, food delivery, wellness calls, PPE, and hand sanitizers," said Hoylman, as he was pumping a jug of sanitizer into a small dispenser, then capping it.
Added Maia Berlow, "We have over 350 volunteers. In addition to individual grocery, medication and food pantry pick-up and transportation of PPE and other supplies. We've helped deliver food with God's Love We Deliver, Met Council, Encore Community Services, Hudson Guild, Henry Street Settlement, Clinton Housing Development Corporation, and Visiting Neighbors. Other volunteers work the phones in helping call for the Greenwich Village Houses, Encore Community Services, Housing Conservation Coordinators, Say-Ah, CIDNY, and Saint John's organizations."
Berlow continued, "I'm behind a computer 14-16 hours a day, mostly working on unemployment insurance. A lot of people are having problems getting their applications through. I'm finding out from them what their issue is and referring them to the Department of Labor, and then following up with them."
Said Hoylman, "The pandemic has exposed the inequalities in every sector. You can draw a line and fill it in: healthcare, housing, public education, mass transit, homeless, people of color, and immigrants. Every vulnerable group has been exasperated during this crisis. As we leave this crisis, hopefully, we need a wrap around health care system that is accessible to everyone. We need to look at the New York Health Act."
At a separate occasion, Health Committee Chair and New York Health Act bill sponsor, New York State Assemblymember Richard Gottfried, told me, "Health care disparities are amplified in a pandemic. It's shocking that people can come out of COVID-19 treatment with massive medical debt, but people shouldn't face financial obstacles and hardships for cancer treatment, having a baby, or any other health care. A single-payer system will guarantee that all patients—rich and poor—can focus on their health and health care, not medical bills."
In addressing the many hospitals that have closed across the city, including St. Vincent's, Hoylman said, "We need more hospital beds. It is easier to close a hospital than to open one. I passed a bill this year with Dick Gottfried that would add consumers to the Public Health and Health Planning Council (PHHPC), which makes those decisions about whether hospitals can close. Right now, it's dominated by hospitals, nursing homes, and professional groups."
Both Hoylman and Gottfried seem to be a tag team dynamo that slaps down so many important bills to the floor in Albany, it makes some heads spin.
Other notable bills that both Senator Hoylman and Assemblymember Gottfried have sponsored or co-sponsored:
—Tenant Safe Harbor Act, that helps keep residential tenants in their homes following the COVID-19 pandemic by allowing only money judgments, and not evictions, for unpaid rent that comes due while restrictions are in place due to COVID-19.
—A Public Health amendment bill requiring residential health care facilities to submit an annual pandemic emergency plan to the commissioner of health; requires such plan to include a communication plan with families, plans to protect staff, residents, and families against infection, and plans to preserve a resident's place at the facility if he or she is hospitalized.
—A bill to amend the labor law, in relation to suspending the forfeiture of unemployment benefits during the COVID-19 state of emergency.
—A bill to require plant-based food options in hospitals as an alternative to every meal or snack offered to a patient, at no additional cost.
Senator Hoylman has also co-sponsored the "Emergency Rent Relief Act of 2020" that will provide emergency rent relief to tenants who experienced an increase in rent burden because of a loss of income as a result of the COVOD-19 pandemic and…
—A bill that extends the time in which to file a claim relating to certain child sexual abuse cases.
—A bill that places a moratorium on the termination of residential utility services during the COVID-19 state of emergency and for 180 days after the state of emergency is over. It also provides that utilities offer residential customers the right to enter into or renegotiate a deferred payment plan.
All above bills have passed the State Senate and Assembly and are to be delivered to Governor Cuomo for signature.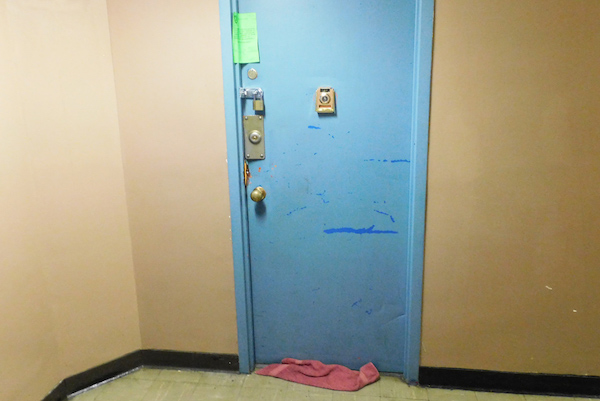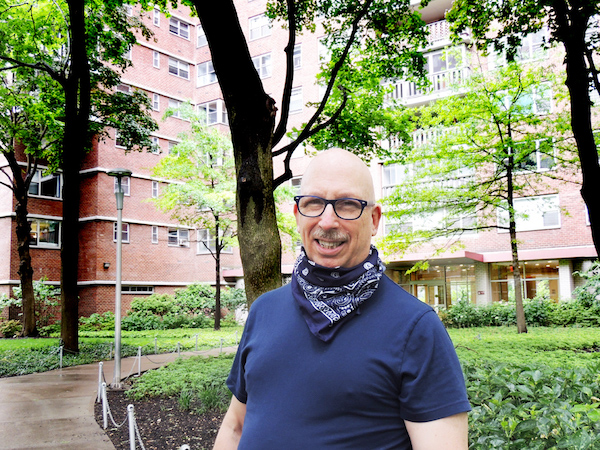 Chelsea Community News is made possible with the help of our awesome advertisers, and the support of our readers. If you like what you see, please consider taking part in our GoFundMe campaign (click here). To make a direct donation, give feedback about the site, or send a Letter to The Editor via email, at scott@chelseacommunitynews.com.