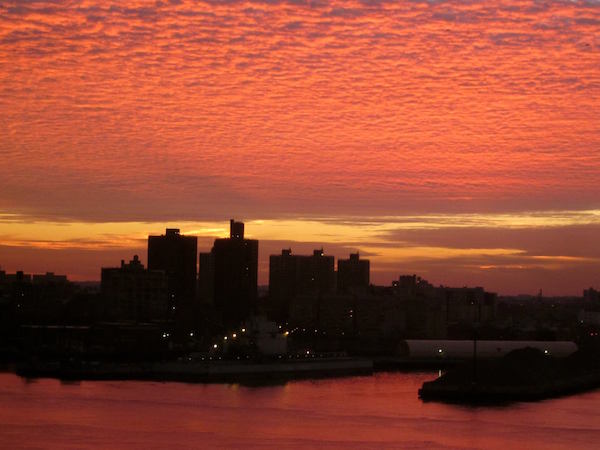 "Writing the Apocalypse" is a weekly series featuring the poems, essays, and recollections of Puma Perl, with subject matter influenced by her experiences as a NYC resident during the COVID-19 pandemic.
Dreamers Dream | By Puma Perl
Every day is beautiful,
proving again
that life does not care,
it has a mind of its own
In New York City,
breezes and blue skies,
every morning
another perfect day,
another opportunity
to change or stay the same,
while the country crumbles
beneath our feet,
as it should,
in this world of strange fruit,
the pain in Billie's voice
vibrating in trees
throughout the land
Helicopters overhead
as protesters march
through the rubble,
as beer mugs break
on East Village streets,
as a band plays sweetly
on Leonard Cohen's rooftop,
as a song is sung
from a Chelsea Hotel garden,
as a poem is written
in the darkness
of one immaculate night
in this crumbling world
I used to take pictures
of the sun rising
outside my window,
13 floors above
the madness
Morning colors
creeped through the slats
of my dark blinds
Pink and orange
streaks awakening me
As the air cleared
and purified,
the colors faded
and I wondered
if it was pollution
I'd been photographing
all these years,
and how many auras
have sucked me in
and how many times
I have lied to myself,
including right now,
wanting to believe
it will be all right,
while faith beckons,
while hangings
are ruled suicides,
while thousands
of names are lost,
as another Thursday
slips into Friday,
while dreamers,
across the states
open their eyes
to a beautiful
Juneteenth morning.
© puma perl, 06/19/2020
Puma Perl is a poet and writer, with five solo collections in print. The most recent is Birthdays Before and After (Beyond Baroque Books, 2019.) She is the producer/creator of Puma's Pandemonium, which brings spoken word together with rock and roll, and she performs regularly with her band Puma Perl and Friends. She's received three New York Press Association awards in recognition of her journalism, and is the recipient of the 2016 Acker Award in the category of writing. Her most recent books can be found by clicking here.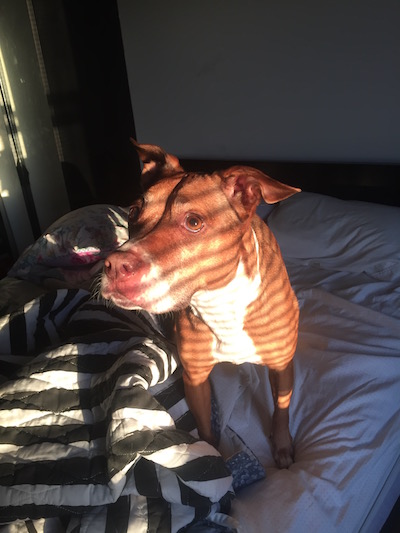 Chelsea Community News is made possible with the help of our awesome advertisers, and the support of our readers. If you like what you see, please consider taking part in our GoFundMe campaign (click here). To make a direct donation, give feedback about the site, or send a Letter to The Editor, email us at Scott@chelseacommunitynews.com.