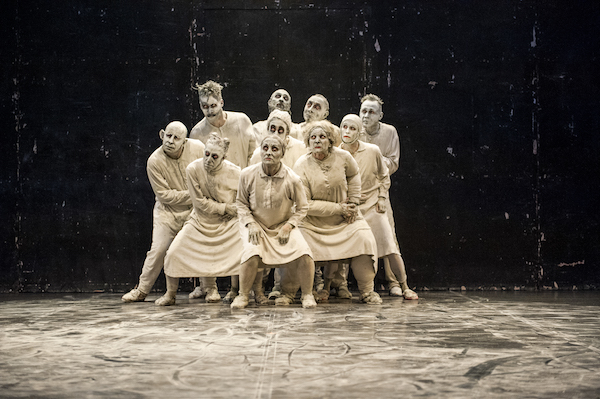 BY ELIZABETH ZIMMER | The COVID-19 pandemic has cancelled practically every live performance in the country, creating financial havoc for the thousands of Americans employed in the theater, dance, and music industries. The upside: The world's best dance companies are releasing both new and archival works for free, on their websites, YouTube, Facebook, Instagram Live, and Instagram TV. Donations are always appreciated and deeply deserved, but don't let your own empty purse stop you from logging in.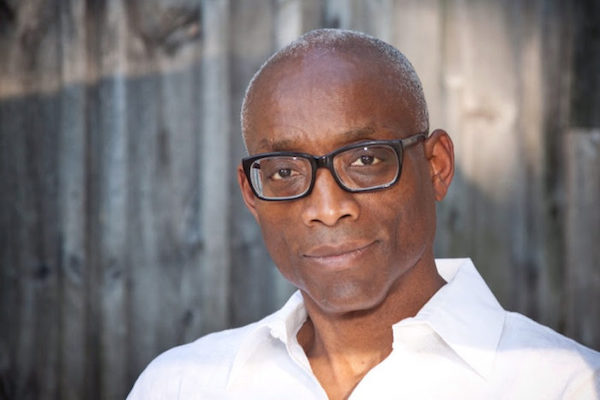 We Set Out Early…: The Works of Bill T. Jones/Arnie Zane Company | New York Live Arts Artistic Director Bill T. Jones, who lost the opportunity to open a new piece at The Armory in April, seizes a chance to revisit many of the Bill T. Jones/Arnie Zane Company's early works, which played decades ago at the BAM [Brooklyn Academy of Music] Next Wave Festival. Courtesy of the Leon Levy BAM Digital Archive, a collection of seven archival performances is streaming via BAM's website—including Secret Pastures, which premiered in 1984, and 1998's We Set Out Early…Visibility Was Poor. To access the archival performance series as well as applicable posters, still photos, Artist Talk audio recordings, and related productions and events, click here.
The Joyce Theater (175 Eighth Ave.  | Our neighborhood culture center continues its series of marvelous online offerings, with its JoyceStream series currently spotlighting Burkina Faso choreographer Olivier Tarpaga (now teaching at Princeton), who offers his 70-minute dance theater work, Declassified Memory Fragment, which has live music by his band, Dafra Kura, and is inspired by the continent of Africa. It streams through 10am on Fri., July 31. JoyceStream is also a treasure trove of content from other artists, including the A.I.M ensemble work Meditation: A Silent Prayer, streaming from 7pm on Thurs., July 16 through 10am on Fri., Aug. 14. For more info on Meditation and other July/Aug. premieres, click here.
DTH On Demand | Dance Theatre of Harlem's streaming service, DTH On Demand, launched in early June, offers programming on Facebook, YouTube, and Instagram TV. Through July 25, a new full-length ballet premieres every Saturday, 8pm, on DTH's YouTube channel, and remains accessible until 11:59pm, Sunday of the following week. On July 18, hosted by company dancer Lindsey Donnell, DTH On Demand presents Nacho Duato's Coming Together, performed to Frederic Rzewski's pulsing score of the same name, wrapped around a reading of a 1971 letter by Sam Melville, an inmate at Attica prison in upstate New York, who died in the riot there shortly after. Following the performance is a live interactive chat with DTH's Dylan Santos. All DTH On Demand programming is free, but "Gifts of any size provide crucial support to Dance Theatre of Harlem's current operations," they note, "and will help to ensure that New York City's dance future continues to be even more inclusive and diverse than ever before." To donate, click here.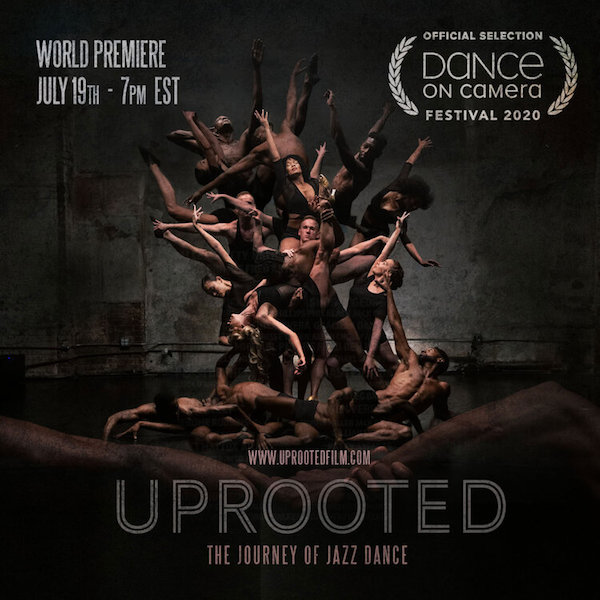 The 48th Dance on Camera Festival: July 17-20 | This all-digital version of the world's longest-running dance film festival provides a welcome respite from the barrage of Zoom choreography we've endured since the dawn of the pandemic. Co-presented by the Dance Films Association and Film at Lincoln Center, it offers a curated collection of international films that were "in the can," as we used to say, before the coronavirus guillotine fell.
On Fri., July 17 at 6:30pm, opening night spotlights Maguy Marin: Time to Act, in French with English subtitles. Like many of the features on this year's roster, the film combines performance footage with interviews and backstage views. It will be followed by a pre-recorded conversation with filmmaker David Mambouch and moderator Liz Wolff.
On Sat., July 18, there are four separate programs. The first, at noon, features Shift, an eight-minute duet repeated four times in different settings, choreographed and edited by Australian Claire Marshall, powerfully performed by Richard Causer and Lucy Hood, and shot, often in near darkness, by Kevin Holloway. Juilliard's Alicia Graf Mack moderates a conversation afterwards. Up next at 2pm is a self-congratulatory film by Deirdre Allen Timmons, focused on a Seattle production of Land of the Sweets: The Burlesque Nutcracker. The founders and stars of this 15-year-old project, Lily Verlaine and Jasper McCann, applaud themselves on the diversity of the show, though everyone in it appears to be white. Its appeal, apart from the live band and the parade of nearly nude bodies, lies in frequent close-ups of show-biz paraphernalia, including wigs and shoes and fans and the many people working to look after them.
At 4pm, in Dancing Darkness, Canadian choreographer Peggy Baker, who danced for years in the New York companies of Lar Lubovitch and Doug Varone and in the White Oak Dance Project, narrates the process of making a new work. Wendy Perron moderates a prerecorded conversation afterward. The day concludes at 7pm with Revival, a charming journal, directed by Josephine Rotman Lyons, of 2017's year-long process of making dances with and by older New Yorkers, including Stuart Hodes, Marnie Thomas Wood, and Ellen Graff. Featured are many local senior citizens who participate in programs run by Naomi Goldberg Haas's Dances for a Variable Population, and perform annually at Grant's Tomb.
On Sun., July 19, screenings begin at noon with Kemp: My Best Dance is Yet to Come, in Italian with English subtitles. (Lindsey Kemp, who died two years ago at 80 and was a major influence on David Bowie, talks nearly nonstop, in English.) Next up are two programs of short films from around the world, each followed by pre-recorded conversations—the first moderated by critic Alastair Macaulay, and the second by choreographer/filmmaker Gabri Christa.
The day concludes at 7pm with Uprooted—The Journey of Jazz Dance, a feature-length look at the history and present state of that elusive form, directed by Khadifa Wong. American and British jazz dancers, choreographers, writers, and teachers comment on the evolution of jazz dance from its roots in African forms to its current presence in hip-hop and theater dance. A lot of heads talk, but they're so passionate and thoughtful about their medium that the film stays alive. Tap star Jason Samuels Smith and choreographer Melanie George wax political about the state of the art: "Black and brown people and women don't get talked about enough in the history," says George. "These are the names that get lost." Other commentators include Chita Rivera, Graciela Daniele, George Faison, and Debbie Allen, as well as younger stars like Camille A. Brown. The film visits Jack Cole, Bob Fosse, Pepsi Bethel, Fred Benjamin, Chet Walker, and dozens of others, living and dead.
You can watch all nine festival programs with an all-access pass ($35-48). Individual programs are $5-9. Visit danceoncamerafestival.org for ticket, schedule, and screening info.
The final day, Mon., July 20, offers two free programs. At 4pm, selections from Dance Films Association's June 2020 #mydancefilm opportunity will be screened, followed by a prerecorded panel conversation with some of the featured artists. At 6:30pm, From the Dance Film Association Archives is a 27-minute program of short works (among them my favorite dance film of all time, Mitchell Rose's Deere John), followed by Dance Films Association Production Grant Honorees, an 11-minute program comprised of Cara Hagan's Monster News Feed and Ellen Smith Ahern's Clear Creek.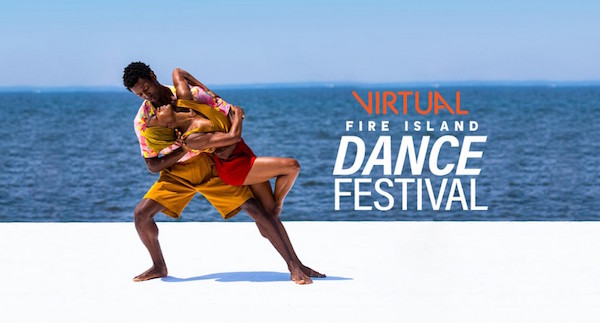 Virtual Fire Island Dance Festival: Fri., July 17 at 7pm | Here's another "I could never afford tickets to this, and it's a schlep to get there" event, suddenly free on your desk, on your patio, even in your bed. No excuses! For the first time available to stream, this 26-year-old fête features new works by Larry Keigwin, Stephen Petronio, and modern tap dancer Ayodele Casel. Returning from past festivals are favorite pieces by Al Blackstone, Kyle Abraham, and Garrett Smith. Your donations, should you care to make them, benefit the producer, Dancers Responding to AIDS. Streaming is free, but do register in advance at dradance.org/fidanceregister.
Chelsea Community News is made possible with the help of our awesome advertisers, and the support of our readers. If you like what you see, please consider taking part in our GoFundMe campaign (click here). To make a direct donation, give feedback about the site, or send a Letter to The Editor via email, at scott@chelseacommunitynews.com.