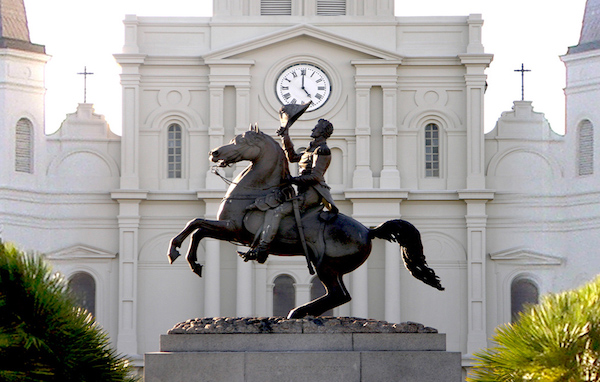 BY DONATHAN SALKALN | There have been a lot of protests of statues that are scattered in prominent places across our nation. To many people, these statues represent the courage, spirit, and conviction of our country's forefathers, who fought for ideals of freedom—yet to others, these statues celebrate the sheer ugliness of humanity. There are even statues in the south that openly celebrate Confederate Generals who fought to retain slavery. Historically, the Southern states broke away and started their own country and these confederate soldiers were considered traitors to the United States.
A viable solution is to move offending statues to cemeteries, where others of the past, good or evil, can be found. It should also be required to erect a new statue that will go in the place of the controversial one. In that way, we don't destroy the dead artist's work, while creating an opportunity for the work of a living artist to flourish.
The statue of Andrew Jackson in New Orleans, for example, could be moved to the burial grounds of the Tennessee Militia, where he served valiantly as a Colonel. In its stead could be a sculpture celebrating the rebirth of New Orleans after Hurricane Katrina.
Lincoln's Emancipation statue in Washington, D.C. could be transplanted to a graveyard that holds the remains of some of the black civil war soldiers, who paid for the statue's creation before they passed. In its stead could be a statue of the late Elijah Cummings—son of sharecroppers, beloved civil rights lawyer, and a longtime US Congressman from nearby Baltimore.
It's a slippery slope that our country's herd mentality walk. Many young people joined ISIS, that went on to destroy religious statues and artifacts in the Middle East. Should we next invade Italy to destroy the Roman Coliseum, where Christians were fed to lions as entertainment? Or should we invade Egypt and flatten the Pyramids, which were built by the slavery of Jews, for their king's final resting place? Oh wait, the Pyramids might be considered a cemetery of sorts.
I don't present this additional experience in any insensitive way, but I've visited one type of cemetery where the most evil are buried near the most beloved: Pet cemeteries. Pet owners spend an incredible amount of money for artists to render elaborate statues and include tombstones with resemblances of their pets. Visit one. You might see a statue of a dog named Duke, that terrorized and bit the flesh of every neighborhood kid at one time or another, even tore off the skin of a neighboring pet in a dog fight, and also, nearly ripped the face off of someone who played with the dog while he was eating dinner. Yet there Duke stands, in a pet cemetery—celebrated for loyalty toward his master, for eternity…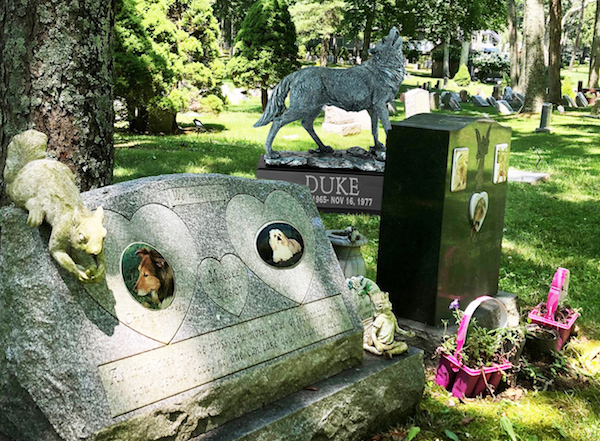 Chelsea Community News is made possible with the help of our awesome advertisers, and the support of our readers. If you like what you see, please consider taking part in our GoFundMe campaign (click here). To make a direct donation, give feedback about the site, or send a Letter to The Editor via email, at scott@chelseacommunitynews.com.