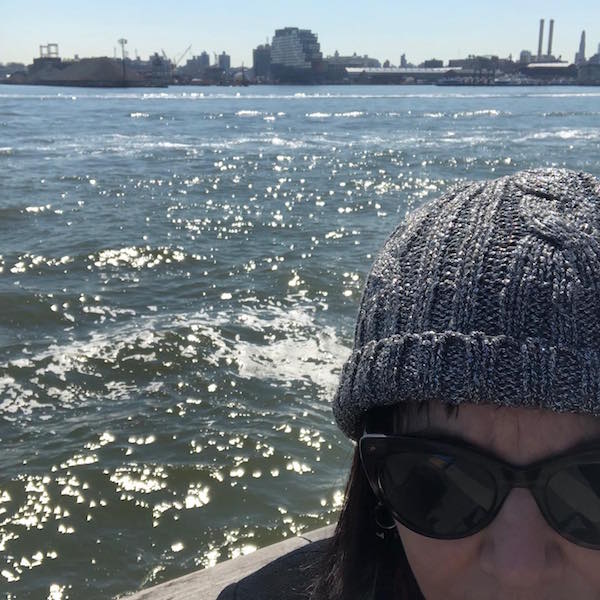 "Writing the Apocalypse" is a weekly series featuring the poems, essays, and recollections of Puma Perl, with subject matter influenced by her experiences as a NYC resident during the COVID-19 pandemic.
Phase 4 NYC | By Puma Perl
I don't know why I'm having trouble answering emails.
And I don't remember where we left off.
I told you I liked your July 4th poem.
Maybe I sent you a link to my July 4th poem.
Or maybe I
hadn't written it yet.
I'm having so much trouble answering emails
that I put it on a list of things to do.
The document is titled "New To-Do"
and includes tasks like
"Ride the Subway"
and "Tip the Maintenance Men."
I've checked off 29 of the 101 items.
The list gets longer and longer
because I'm starting to have Appointments.
Phase Four busyness.
Call the Dentist.
Bring the silver boots to the Shoemaker.
Don't forget the taps.
Answer the damn emails.
In the previous phases,
I entered every activity
in a datebook,
as a reminder
that I'm still alive.
Everything was an Accomplishment.
"Walked Diva to the river."
"Called Aunt Rhoda."
"Watched Boardwalk Empire."
The notes are written
in tiny illegible script,
the calendar boxes
are small, and when I look back,
trying to remember what I did,
I won't be able to decipher
my own handwriting.
The datebooks were bought
at a 99-cent store in LA.
A guy I know there
sends me three different kinds
every December
and writes his own birthday,
June I, in each one.
Every January
I make a list of Accomplishments.
Things I learned.
Things I did.
How many shows.
The poems published.
Workshops attended.
Like that.
In the depths
of social media addiction
I read about the great lives
of others.
She learned to play bass.
He baked pumpernickel
raisin bread.
They ran 5 miles
each morning.
Together.
Last week,
I figured out how
to insert check marks
into my documents,
using the Wing Ding font.
So, I guess that's something.
And I learned a little bit
about making videos
although I didn't realize
the last one was in landscape
and included my messy closet.
Out of choice
or necessity
we've all become
lighting experts,
set designers,
food hoarders.
Phase Four NYC
looks a lot like
Phase Three,
but with fewer masks
and less money.
I don't spray
soup cans
with Lysol
anymore,
and I have a mini
bubble
of people whose
lips
I can see.
But still,
I wonder…
if this is Phase Four
will there be
a Phase Five?
Or is that the part
where the world
simply blows up?
© puma perl, 07/29/20
Puma Perl is a poet and writer, with five solo collections in print. The most recent is Birthdays Before and After (Beyond Baroque Books, 2019.) She is the producer/creator of Puma's Pandemonium, which brings spoken word together with rock and roll, and she performs regularly with her band Puma Perl and Friends. She's received three New York Press Association awards in recognition of her journalism, and is the recipient of the 2016 Acker Award in the category of writing. Her most recent books can be found by clicking here.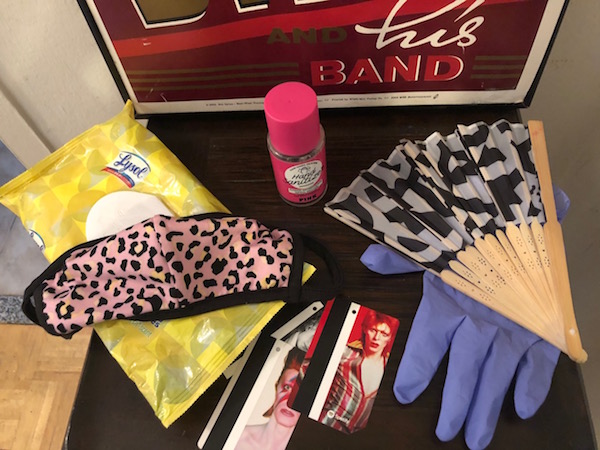 Chelsea Community News is made possible with the help of our awesome advertisers, and the support of our readers. If you like what you see, please consider taking part in our GoFundMe campaign (click here). To make a direct donation, give feedback about the site, or send a Letter to The Editor, email us at Scott@chelseacommunitynews.com.