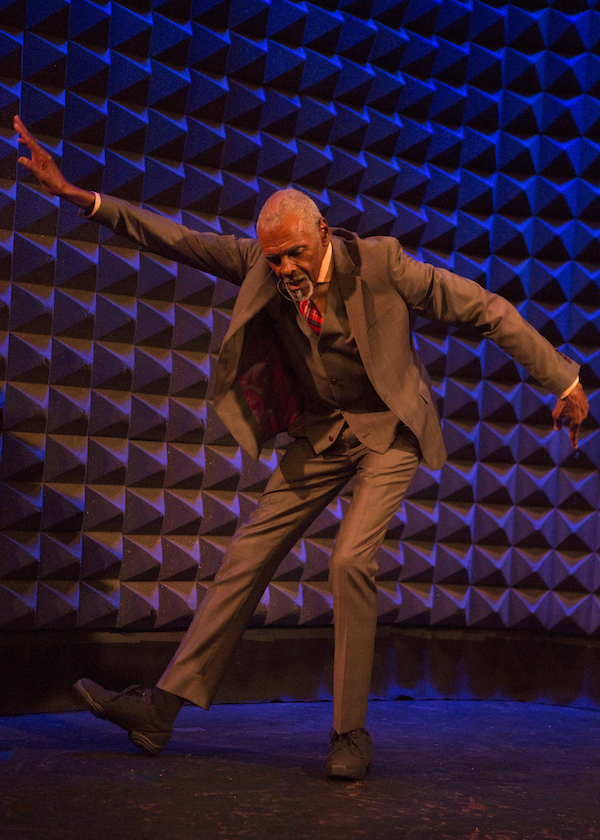 BY ELIZABETH ZIMMER | Things being how they are, the definition of "local" dance performance has dramatically changed. I'm writing in Chelsea, but you could be reading in Chattanooga! Whether performers are dancing their buns off in Manhattan, the Hudson Valley, Philly, or Paris, they're still channeling their talents onto Zoom and related electronic hosts, and you're still capturing them on your devices wherever you find yourself.
As summer segues into fall, our local dance organizations continue shipping video, our artists spill into nature and their nurseries with cameras close behind, everyone forages for money, and you get to look and listen at your convenience.
The Dance Now Story | Celebrating its 25th season, the DANCE NOW Festival traditionally kicks off our city's fall dance season. This year it spreads the riches of its archives, plus 19 new works by diverse emerging and veteran artists, over six installments running from September 10 through May of 2021.
The upcoming chapter, which appears on the festival's new web platform at noon on Thurs., Sept. 10, features commissioned premieres by tap star Ayodele Casel; "shape-shifting, vernacular-blending" choreographer/composer Mike Esperanza; and LMnO3, the collaborative trio of very funny women, one of whose members, Deborah Lohse, in her star turn as TruDee, serves as the program's emcee (the M and O are Cori Marquis and Donnell Oakley).
Also on this opening bill, produced in collaboration with DANCE NOW's meat-world host Joe's Pub, are Chelsea Ainsworth and Doron Perk's 2018 Two is You, and Tricia Brouk's 2017 I stand up, performed here by Heather Hamilton.
An Artist-to-Audience celebration focusing on veteran dancer, choreographer, teacher, and critic Gus Solomons jr will be live on Zoom at 7pm on Thur., Sept. 24. Tickets for the monthly programs, which permit unlimited viewing, are $10 each, with discount subscriptions available.
Honored in separate Artist-to-Artist presentations are Robert Battle, Jane Comfort, Satoshi Haga, David Parker, and Claire Porter. Purchase tickets and find complete lists of events and the ongoing DANCE NOW STORY, at the beautifully detailed website www.dancenow.online. The various videocasts will remain online through June 30, 2021.
Friday, September 11: Table of Silence Project | With everything else roiling us at the moment, it's easy to forget that this week marks the 19th anniversary of 9/11, and the 10th anniversary of Buglisi Dance Theatre's Table of Silence Project, a renowned commemoration of that dark day in 2001. Between 7:55am and 8:46am on Sept. 11, a group of 24 dancers performs a new, socially distanced prologue to the piece, live on the Lincoln Center plaza, surrounding the Revson Fountain. The dance, with music by Daniel Bernard Roumain and spoken word by Marc Bamuthi Joseph, will be livestreamed, followed by welcoming remarks both live and recorded, followed by Nell Shelby's film, followed by a rerun of last year's Table of Silence Project, and the whole thing will be available to watch on those various pages that morning. It will remain available online indefinitely. Click here for more info.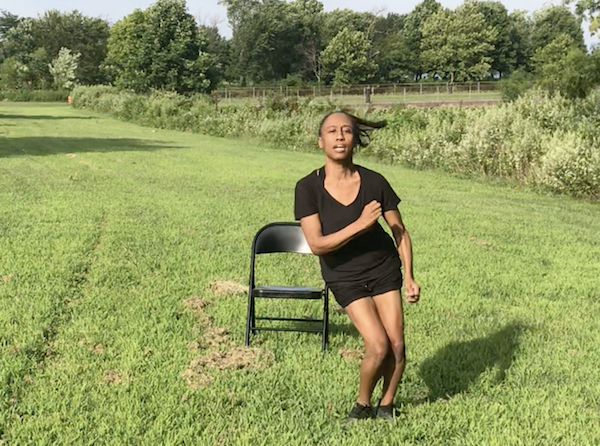 David Gordon's The Philadelphia Matter-1972/2020 | The pandemic may have obliterated this summer's New York Fringe Festival, but on September 10 the 2020 Philadelphia Fringe Festival kicks off four weeks of contemporary arts, predominantly virtual, with more than 120 works across genres and platforms. Among them is a new "screen project" by post-modern pioneer David Gordon, who's been remaking our concept of dance since 1962. More than 30 Philly artists have recorded movement contributions on a range of devices; Gordon has been dissecting, assembling, and collaging this material, in collaboration with video artist Jorge Cousineau. The hour-long work also includes performances by Wally Cardona and members of Gordon's Pick Up Performance Co(s) Valda Setterfield and Karen Graham. It will have a ticketed live premiere ($5-$50) on Thurs., Sept. 10 at 7pm, and will be available to stream through Oct. 4. For info and to purchase, click here.
Works & Process Artists Virtual Commissions | To support artists and nurture creativity during the pandemic, the performing arts series at the Guggenheim has been commissioning short video works from dancers during this period of social distancing. Recent arrivals, featuring people who actually live together and thus are permitted the physical intimacy we relish watching in dance, are small masterworks: I've Been Waiting for This, by Joseph Gordon and Adrian Danchig-Waring of New York City Ballet (NYCB); With You, by Spanish dancer/choreographers Alejandro Cerrudo and Ana Lopez; and 7:30/7:30, with NYCB dancers Ashley Laracey and Troy Schumacher and their very young twin daughters. The entire series, encompassing more than 55 videos so far and set to keep expanding through the end of the year with new releases every Sunday and Monday at 7:30pm, may be viewed indefinitely at worksandprocess.org.
BalletCollective's Natural History | For the past month or so, that same dancing dad, Troy Schumacher, founder and director of 10-year-old BalletCollective, along with Ashley Laracey and six other dancers (five from New York City Ballet and two from the Martha Graham Dance Company) have been collaborating as a quarantine pod, preparing a new ballet for socially distanced drive-in and tailgate audiences at a scenic private preserve in Pine Plains, New York. A newly commissioned score by Ellis Ludwig-Leone will accompany the piece, which is based on poems by Carey McHugh that explore the mechanics of memory. The dance itself examines the artists' experience of returning to the studio and the stage. Two 30-minute live performances, and livestreams at balletcollective.com/live, are scheduled for 6:15pm on Thurs., Sept. 10 and at 2:30pm on Sat., Sept. 12. Alternate rain date: Sun., Sept. 13 at 2:30pm and 6:15pm. Reservations are essential as space is limited; make them at www.balletcollective.com/2020. The event is free (donations, as usual, are encouraged). And if a trip Upstate is not in your future, video of the new work will be available soon after the premiere, on the company's YouTube channel.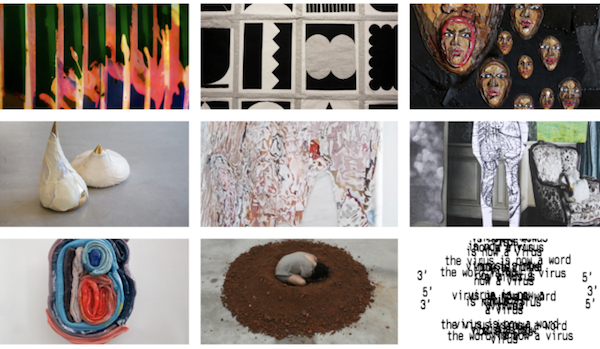 In/Between 2020: TRANSFIGURE | Mexican choreographer Martita Abril, Puerto Rican interdisciplinary artist Yanira Castro, and trans artist Poppy DeltaDawn curate a group exhibition of 21 immigrant artists; all sales go directly to the artists. New York Live Arts' gallery has a window wall that opens to the street, so viewing the works you're basically outside, relatively safe from pandemic concerns. Come by and check out a couple of dozen interesting, affordable art works. The in-person In/Between 2020: TRANSFIGURE exhibition is open through Sep. 25, Tues.-Sat., 12pm-5pm. The sale is via newyorklivearts.org. New York Live Arts is located at 219 W. 19th St. (btw. 7th & 8th Aves.)
Chelsea Community News is made possible with the help of our awesome advertisers, and the support of our readers. If you like what you see, please consider taking part in our GoFundMe campaign (click here). To make a direct donation, give feedback, or send a Letter to the Editor, email scott@chelseacommunitynews.com.