"Writing the Apocalypse" is a weekly series featuring the poems, essays, and recollections of Puma Perl, with subject matter influenced by her experiences as a NYC resident during the COVID-19 pandemic.
Beautiful Summer | BY PUMA PERL
 These are my references. This is what beautiful means.
Everything was beautiful and nothing hurt–Vonnegut
You're so beautiful it hurts to look at you–Rayanne Graff, to Angela Chase, My So-Called Life. She was drunk, but she was definitely correct. Sometimes it's so beautiful it hurts, different than hot coffee and clarity and an absence of pain, different from how you thought it could be, would ever be, one last time. The third second wave.
Filthy words stumbling…between the lips of your beautiful mouth–Lucinda Williams
Beauty every morning, lift the shades, sky hurting when it looks at you, your river and your mean mouth, crumbling, like those filthy words.
Every morning. It hurts to look at you, how did a New York City summer breeze through our lives? I remember, as a kid, the backs of my knees sticking to wicker subway seats, I remember my railroad apartments, my room facing the F train, no air worthy of breathing. This summer, every morning I opened the shades, bridges rivers, trees hurting more than the ugly, how are we deserving? I write poems, it still hurts, write more poems, it hurts, write poems, it still hurts.
Danny says It's the New Moon, Cynthia says Fuck the Moon. You're each so beautiful it hurts to look at you, why didn't I think of that, I'm quoting an adolescent angst show that I remember more clearly than my own life, Jordan Castellano leaning against walls, Ricky Vasquez applying eyeliner in the girls' room and Rayanne fucking the wrong people, forgetting the lyrics to Ramones songs, we are never Angela walking tightropes, bouncing higher, raising shades to the sun, you're so beautiful it hurts, I run away as Lucinda's words stumble through my mind, Vonnegut was right and wrong, I write more poems, I'd rather walk the dog, there must be a reason for this relentless beauty, every morning I raise the shades and it's still too beautiful not to hurt a little more, just that tiny bit more that is more than you can stand, you close your eyes, you raise the shades, you write a song, you write a poem, fuck the moon, beautiful summer, you're a good left hook, beautiful summer, I give up, raise the shades in the morning, it hurts to look.
You're so beautiful. It hurts to look away.
© puma perl, revised 09/09/20  |  Published in "Birthdays Before and After under the title "It was a Beautiful Summer"
Puma Perl is a poet and writer, with five solo collections in print. The most recent is Birthdays Before and After (Beyond Baroque Books, 2019.) She is the producer/creator of Puma's Pandemonium, which brings spoken word together with rock and roll, and she performs regularly with her band Puma Perl and Friends. She's received three New York Press Association awards in recognition of her journalism, and is the recipient of the 2016 Acker Award in the category of writing. Her most recent books can be found by clicking here.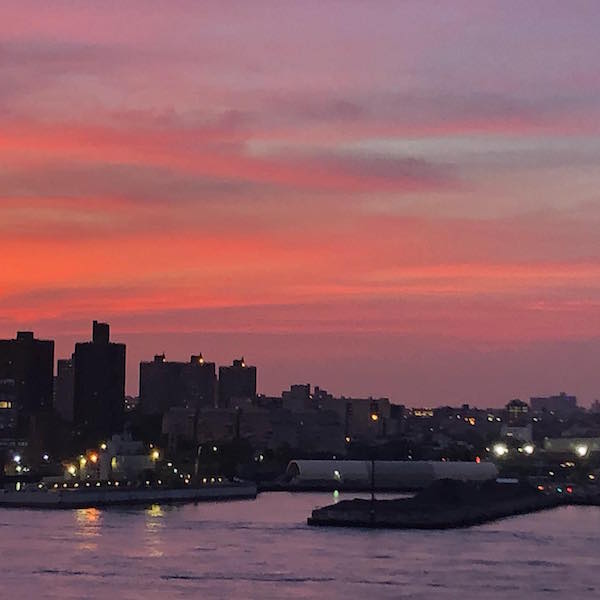 Chelsea Community News is made possible with the help of our awesome advertisers, and the support of our readers. If you like what you see, please consider taking part in our GoFundMe campaign (click here). To make a direct donation, give feedback, or send a Letter to the Editor, email scott@chelseacommunitynews.com.