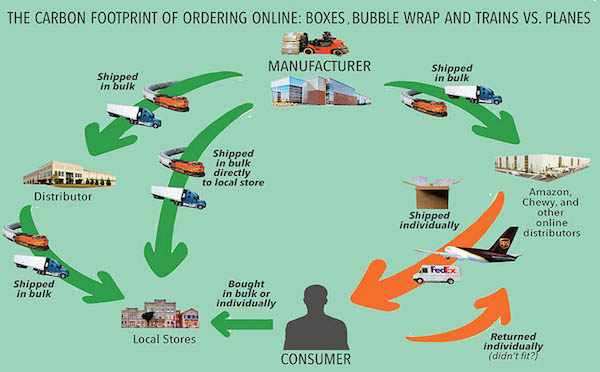 BY DONATHAN SALKALN | There needs to be a carbon tax on buying online. Large corporations such as Walmart and Amazon have deep pockets with the goal in putting our local businesses out-of-business, at the expense of our environment. There needs to be a carbon tax on products ordered online that are delivered in individually boxed goods, and stuffed with bubble wrap or Styrofoam peanuts, when the same products can be purchased at the neighborhood store.
My wife's recent online order of toothpaste, trail mix, contact lens solution, fabric softener, and my Head & Shoulders from Walmart added up to just over $35, which qualified her for free delivery. The tracking of her delivery of goods originated in Macon, GA, and then went to Ellenwood, GA, then to Joppa, Maryland, then to Long Island City, NY, then to Keasbey, NJ, then to Brooklyn, NY, then back to Keasbey, NJ, and then to Richburg, SC, and then to Kennesaw, GA, then back to Macon, GA—and then, to our address in NYC. It took two phone calls and seven days, and traveled 2,577 miles.
A green tax of $20 would put a damper to this environmentally abusive business platform. The funds would be dedicated to building a freight train line between Sandy Hook, NJ and Breezy Point, NY that would eliminate the current system of eighteen wheelers trucking products over bridges while polluting the air and highways in neighborhoods of NYC and New Jersey. The new freight train line would double as a storm surge barrier, protecting NYC and New Jersey from future superstorms.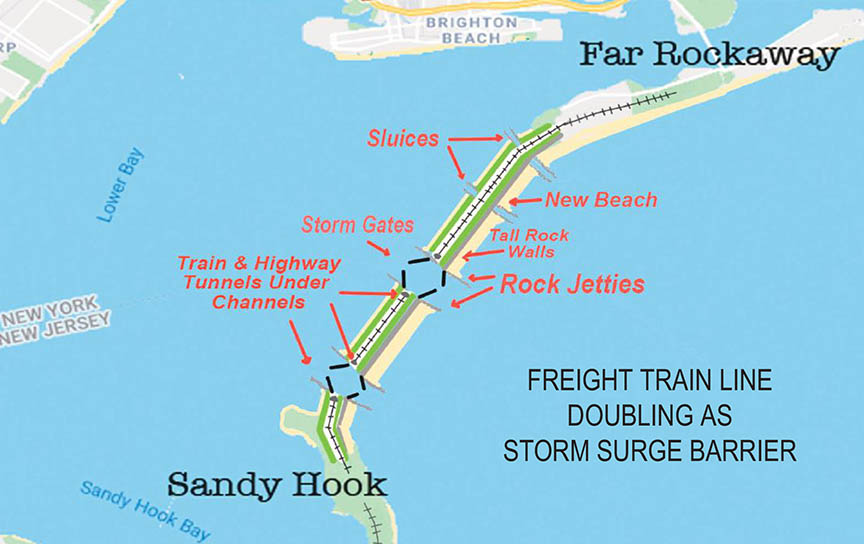 Chelsea Community News is made possible with the help of our awesome advertisers, and the support of our readers. If you like what you see, please consider taking part in our GoFundMe campaign (click here). To make a direct donation, give feedback, or send a Letter to the Editor, email scott@chelseacommunitynews.com.