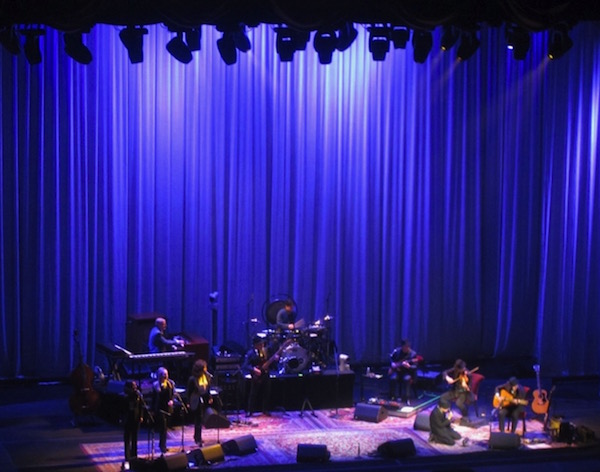 "Writing the Apocalypse" is a weekly series featuring the poems, essays, and recollections of Puma Perl, with subject matter influenced by her experiences as a NYC resident during the COVID-19 pandemic.
Waltzing with Leonard Cohen | BY PUMA PERL
My last meal before the fast
Salmon with spinach
and spaghetti squash
I strive for humility
on this Day of Atonement
but I am proud
of my vegetables
Dogs and plants
must be fed
regardless of ritual
Sundown at 6:42
I'm a slow eater
and don't finish until 6:51
One moderate shot
of Jameson
lasts until 7:32
I tell myself
Jews are flexible
and listen to Leonard Cohen
Poems written
and unwritten flow
through my mind
Lives unscripted
Emptiness fills me
more than food
or companionship
I think of Leonard Cohen
and why the world
doesn't work for me either
I remember the night
we found out he died
It was at the 11th Street Bar
Mark had learned "Suzanne" the day before
Love IED and I searched for lyrics on our phones
I read "Anthem" and he did "Democracy"
Then the band played "Dance Me to the End of Love"
and we waltzed through the room
It was sad and beautiful, and darkly romantic
Like Leonard Cohen
On this Yom Kippur night
I think of Leonard Cohen,
how everything ends,
how love starts in the middle
I see you yesterday
But not tomorrow
Our hair is long and wild
We jump high, we fly
Over tenement rooftops
We dance until the end of love.
© puma perl, 09/30/20
Puma Perl is a poet and writer, with five solo collections in print. The most recent is Birthdays Before and After (Beyond Baroque Books, 2019.) She is the producer/creator of Puma's Pandemonium, which brings spoken word together with rock and roll, and she performs regularly with her band Puma Perl and Friends. She's received three New York Press Association awards in recognition of her journalism, and is the recipient of the 2016 Acker Award in the category of writing. Her most recent books can be found by clicking here.
Chelsea Community News is made possible with the help of our awesome advertisers, and the support of our readers. If you like what you see, please consider taking part in our GoFundMe campaign (click here). To make a direct donation, give feedback, or send a Letter to the Editor, email scott@chelseacommunitynews.com.