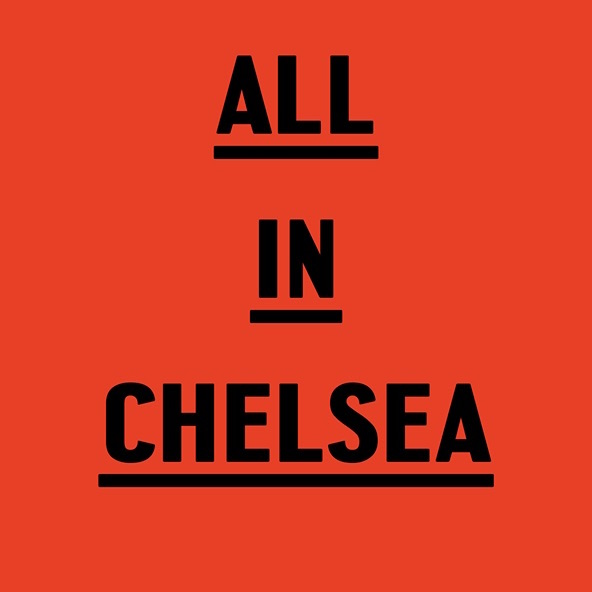 BY SCOTT STIFFLER | News about the neighborhood losing a longtime mom-and-pop shop is nothing new—and we're as tired of writing those stories as you are of reading them. But in the absence of bold action at the city, state, and federal level, the combined burdens of COVID-19 are poised to shutter more small businesses than lost leases, sky-high rent increases, or national chains ever could—unless, perhaps, we all put our money where our masks are.
The All In NYC program has been making some notable inroads, with its citywide, business-boosting revitalization effort. Through the month of October, the Greenwich Village Chelsea Chamber of Commerce (GVCCC) is partnering with them to present All In Chelsea, a hyperlocal outreach program that, they note, "will remind everyone about the unshakeable spirit of New Yorkers." Participating businesses will be offering special promotions and discounts, which can be found by clicking here.
Throughout October, keep checking our Support Small Businesses section for ongoing coverage of the program and its participants—beginning in a few days, with Rania Richardson's interview with GVCCC executive director Maria Diaz, boots-on-the-ground participant recruiter Cher Carden (a board member of the preservationist group Save Chelsea), and a Seventh Ave.-based business owner who closed his doors during the early days of COVID-19, chose to return, and intends to stay.
Chelsea Community News is made possible with the help of our awesome advertisers, and the support of our readers. If you like what you see, please consider taking part in our GoFundMe campaign (click here). To make a direct donation, give feedback, or send a Letter to the Editor, email scott@chelseacommunitynews.com.