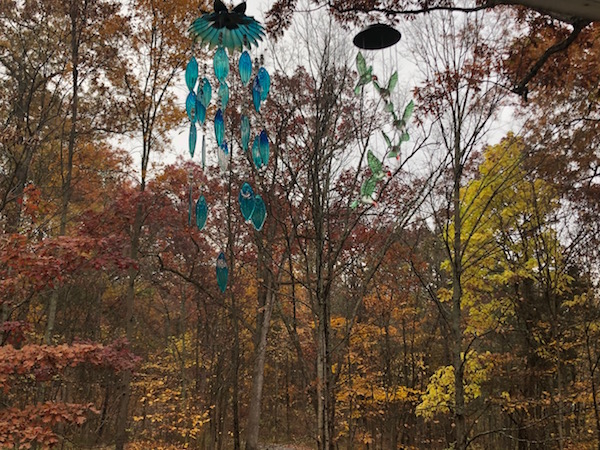 "Writing the Apocalypse" is a weekly series featuring the poems, essays, and recollections of Puma Perl, with subject matter influenced by her experiences as a NYC resident during the COVID-19 pandemic.
The Breaks | BY PUMA PERL
Sometimes, you just need a break.
I drive upstate.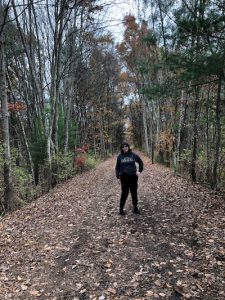 On 87, just past Newburgh,
an SUV passes me, horn blaring,
Trump banners waving.
My hands shake on the wheel.
In New Paltz,
we walk on trails and over trestles,
watch the debate, watch movies.
I rant at the inaccuracies
of the Chicago 7 film.
History turned "30-Something"
and "This is Us".
Bobby Seale, a Black man,
bound and gagged
in a United States courtroom.
This is true. It really happened.
He was denied counsel after
his lawyer became ill.
His courtroom crime was insisting
upon his right to cross examine a witness.
This is true. It really happened.
He never said "Fuck you" to the judge,
as the movie claimed.
Fred Hampton was not yet murdered.
His death triggered no outburst.
In fact, it was not an outburst,
it was a demand for justice,
it was racism,
it was violence orchestrated
by an appointed justice.
In black robes.
Like the ones that now adorn
the Handmaid from Hell.
Adding dramatic twists to the truth
denies the reality, revises history.
And there's more. So much more.
But this is not about that.
On the way back,
driving down the FDR,
a change in traffic flow;
a Trump cavalcade of trucks
appears on the northbound side,
en route to a rally.
The drivers ahead of me
slowed down momentarily,
probably in shock, as I was.
And in fear.
Like when I saw the flags
on the highway.
Once safely home,
I look out my window
and notice a Trump banner
in a neighboring building.
Flapping in the breeze.
That's all I see every time I look out.
It's obliterated the sky,
the bridge, the river, the trees.
The following day,
I grab a pillowcase
and write "Black Lives Matter"
with a sharpie
and hang it over the sill.
It waves freely
at the flapping Trump.
Afterward, I walk to the polling site.
It's embarrassing to admit,
or maybe it's not,
but I almost cried
watching the ballot disappear
into the scanner,
and reading the message
assuring me that
I've voted successfully.
I had an urge to hug
every poll worker,
every person waiting on line,
everyone on the Lower East Side
except whoever lives
on the fifth floor in Building 6.
It was an impulse that I couldn't define
until I realized it stemmed from a feeling
that's become almost foreign.
I'm not sure, but I think it's called "hope."
© puma perl, 10/28/20
Puma Perl is a poet and writer, with five solo collections in print. The most recent is Birthdays Before and After (Beyond Baroque Books, 2019.) She is the producer/creator of Puma's Pandemonium, which brings spoken word together with rock and roll, and she performs regularly with her band Puma Perl and Friends. She's received three New York Press Association awards in recognition of her journalism, and is the recipient of the 2016 Acker Award in the category of writing. Her most recent books can be found by clicking here.                                                           
Chelsea Community News is made possible with the help of our awesome advertisers, and the support of our readers. If you like what you see, please consider taking part in our GoFundMe campaign (click here). To make a direct donation, give feedback, or send a Letter to the Editor, email scott@chelseacommunitynews.com.