BY ELIZABETH ZIMMER | Bill T. Jones collected a Bessie award in 1989, for choreographing D-Man in the Waters, his company's first major work since the death of his life partner and co-director Arnie Zane. At a ceremony at the Joyce Theater, he told the assembled audience, "We are all going to die." But his piece, in its 30-odd years on the planet, has found renewal and robust life on stages worldwide—and now, as a decades- and continent-spanning feature film.
Jones could not have guessed how powerful an impact the 30-minute dance, to Felix Mendelssohn's 1825 Octet for Strings in E-Flat Major, Opus 20, would have had. Since its premiere at the Joyce in March of 1989, it has been learned and performed by students at 24 colleges across North America and in Taiwan, and by other professional dance companies in New York and Germany.
In 2013, Rosalynde LeBlanc, who danced in D-Man around the world with the troupe for six years in the 1990s, began raising funds to turn the saga of its composition, and of the challenge of teaching it to a generation of students not yet born when it was new, into a documentary feature shot as she worked with those students at Loyola Marymount University in Los Angeles.
In the resulting 90-minute documentary, Can You Bring It: Bill T. Jones and D-Man in the Waters, we watch auditions, rehearsals, and parts of the performance. LeBlanc has able support from Jones himself, who arrives in California midway through the process, to vet her efforts and coach the young dancers. Interspersed throughout are interviews recording the reactions of the original cast to being part of the experience of Zane's death, and of their weeks of making the piece and dancing it. (Another company member, Demian "D-Man" Acquavella, fell ill due to complications of HIV during the rehearsal period, and on opening night was famously carried onstage by choreographer Jones, when D-Man could no longer walk or think coherently.)
The California students, filmed by Director of Photography Tom Hurwitz, have a hard time summoning up the passion exhibited by the original dancers and their successors, who lived through the AIDS crisis in New York City and had their lives irrevocably changed.
Until recently, dance left no traces of itself; only the eye of the composing or performing artist could aid in passing a work down through the years. This film is a beautiful and valuable record of that process, capturing the energy with which artists bring a work back to life 30 years after its creation. It also uses precious archival material to chronicle the relationship of the two company founders, whose collaboration and life together was disrupted by AIDS.
Co-directed by LeBlanc and Hurwitz, Can You Bring It: Bill T. Jones and D-Man in the Waters has its world premiere at the annual documentary-themed juggernaut DOC NYC, whose all-online 2020 edition takes place Nov. 11-19. Can You Bring It will be available to stream in the US and US territories as of 12pm on Wed., Nov. 11. For tickets ($12), click here. For more information about Can You Bring It, click here to visit the documentary's website.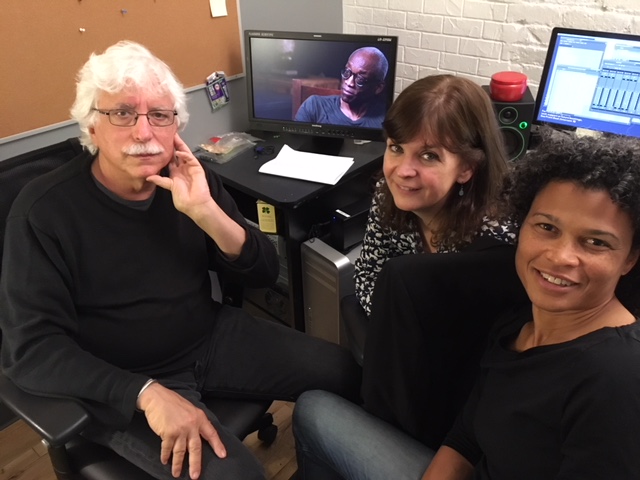 Chelsea Community News is made possible with the help of our awesome advertisers, and the support of our readers. If you like what you see, please consider taking part in our GoFundMe campaign (click here). To make a direct donation, give feedback, or send a Letter to the Editor, email scott@chelseacommunitynews.com.