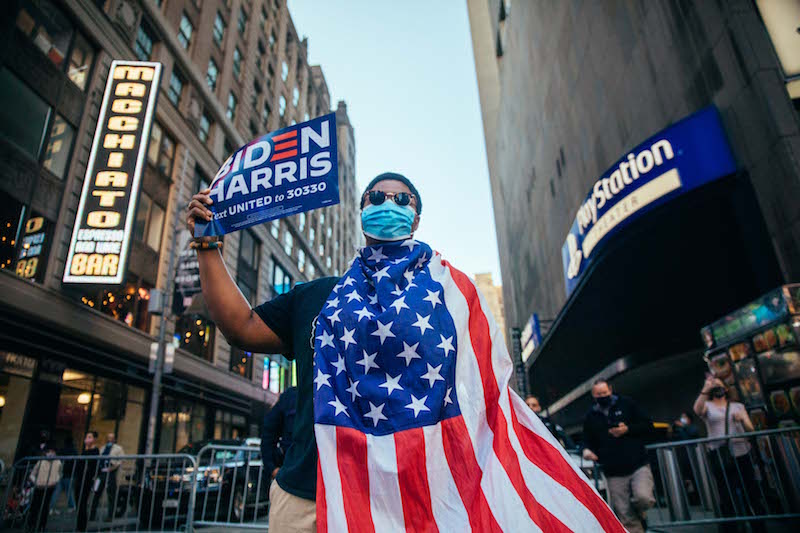 PHOTO ESSAY BY DANIEL KWAK | As a photojournalist, Daniel Kwak's assignments have taken him from the densely packed streets of Manhattan to document early era Black Lives Matter marches to the shoulder-to-shoulder snugness of Times Square to capture the reaction of election night crowds, as bad news for Hillary Clinton unfolded on the jumbo screens.
So when fate found Kwak back in Times Square on Saturday, November 7, just as the Biden-Harris win went from speculation to canon, Kwak captured the below collection of photos "at the beginning of the revelry," he noted, recalling, "Times Square got crowded fast, and too Super-Spreader' for  my taste, yet almost everyone, dancing and cheering, were wearing masks."
Kwak, fully aware of the full-circle nature of a November 7 spent in Times Square witnessing news of a new presidential administration, recalled, "It was a great day"—a fittingly succinct statement from a person who doesn't need 1,000 words to express what's on his mind: The pictures say it all.
To access more of Kwak's work, see web links in the bio at the end of this photo essay.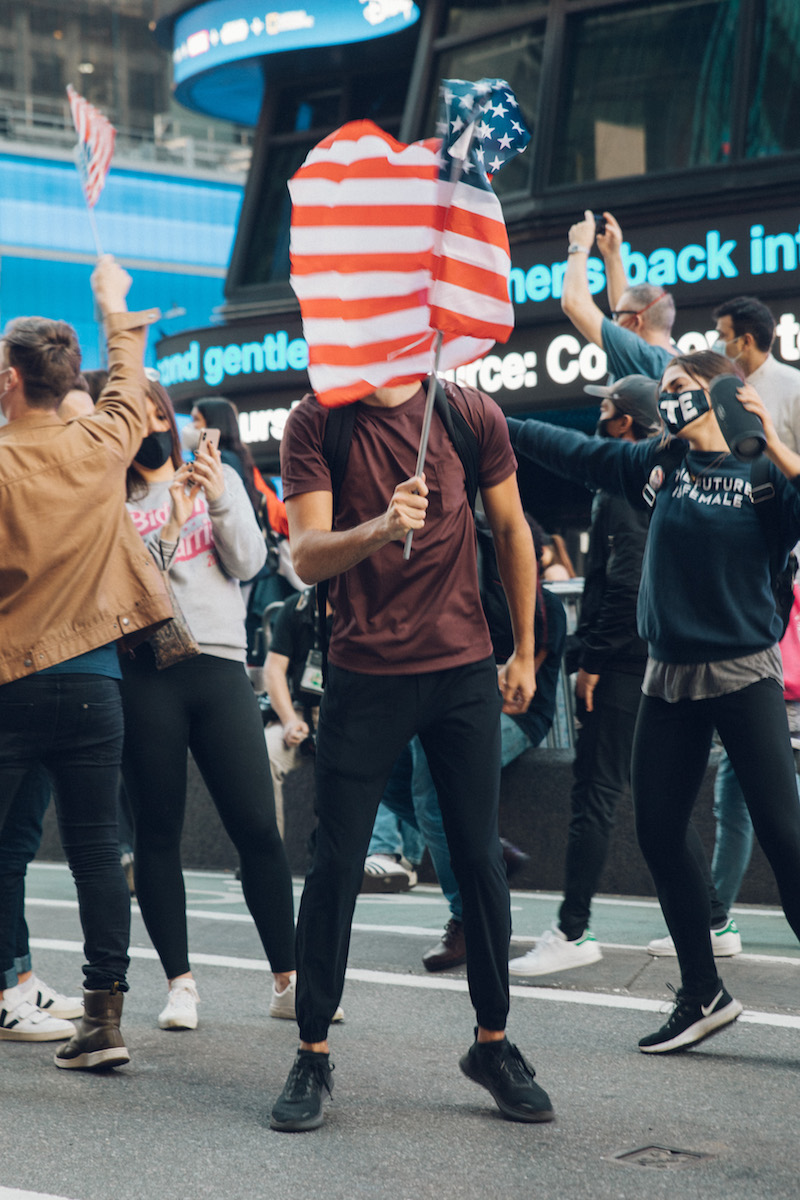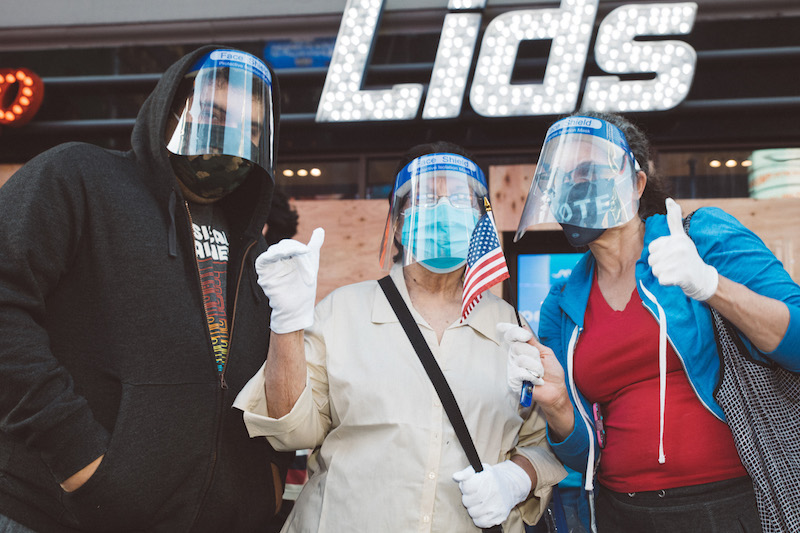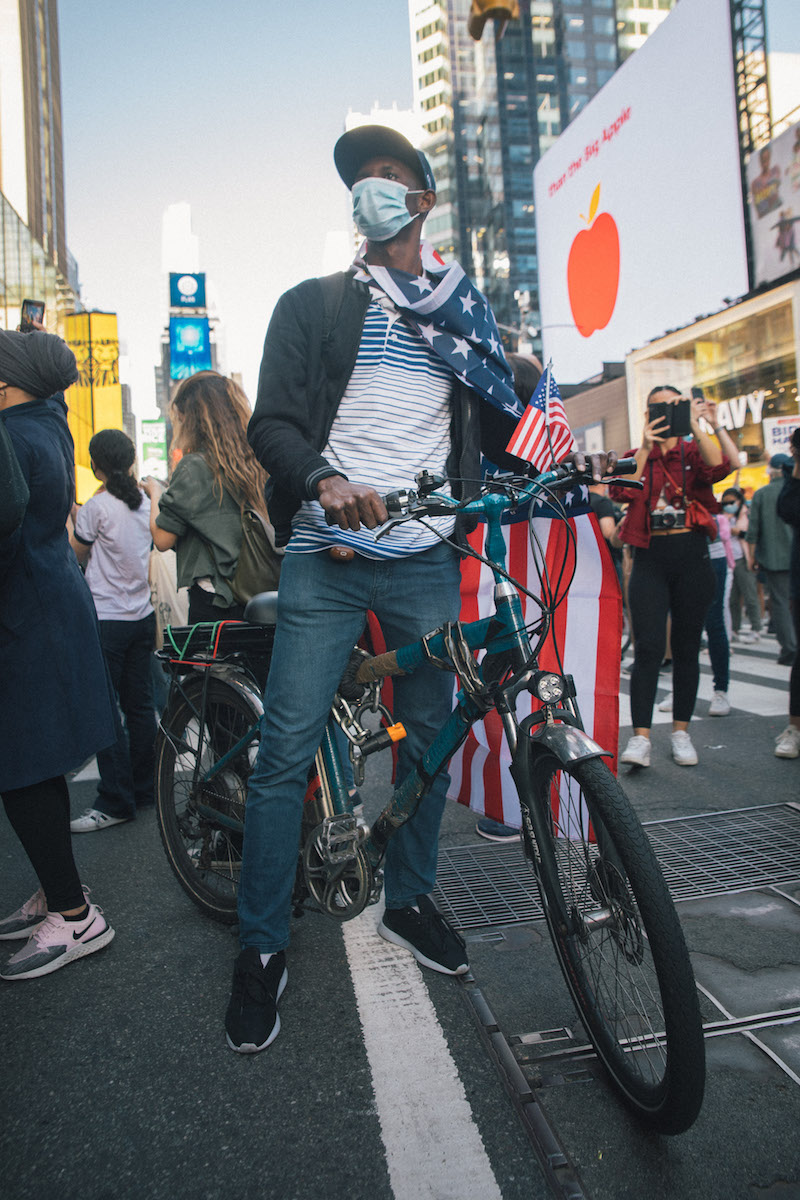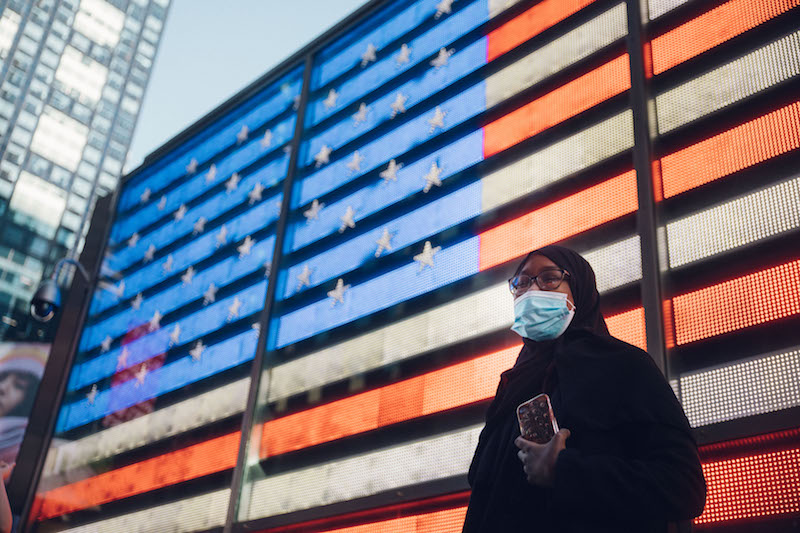 DANIEL KWAK Kwak is a portrait, food, and editorial photographer. His work has appeared in glossy magazines, as well as community papers, where the ink still comes off on your fingers. With over 200 assignments in 2018, Kwak's photography has covered everything from fine dining restaurants to pizza parlors. Anywhere there is a story to cover, Kwak will give it a high-end, Madison Avenue treatment, delivered with a grassroots spirit. As part of the team marking the one-year anniversary of the 2016 Chelsea bombing, his work contributed to Chelsea Now's 2017 first place Special Sections award, in the New York Press Association's Better Newspaper Contest. Websites: dkcre8ive.com and foodcre8ive.com. (Chelsea Community News founder/editor Scott Stiffler was Kwak's assigning editor during their days with Chelsea Now.)
Chelsea Community News is made possible with the help of our awesome advertisers, and the support of our readers. If you like what you see, please consider taking part in our GoFundMe campaign (click here). To make a direct donation, give feedback, or send a Letter to the Editor, email scott@chelseacommunitynews.com.