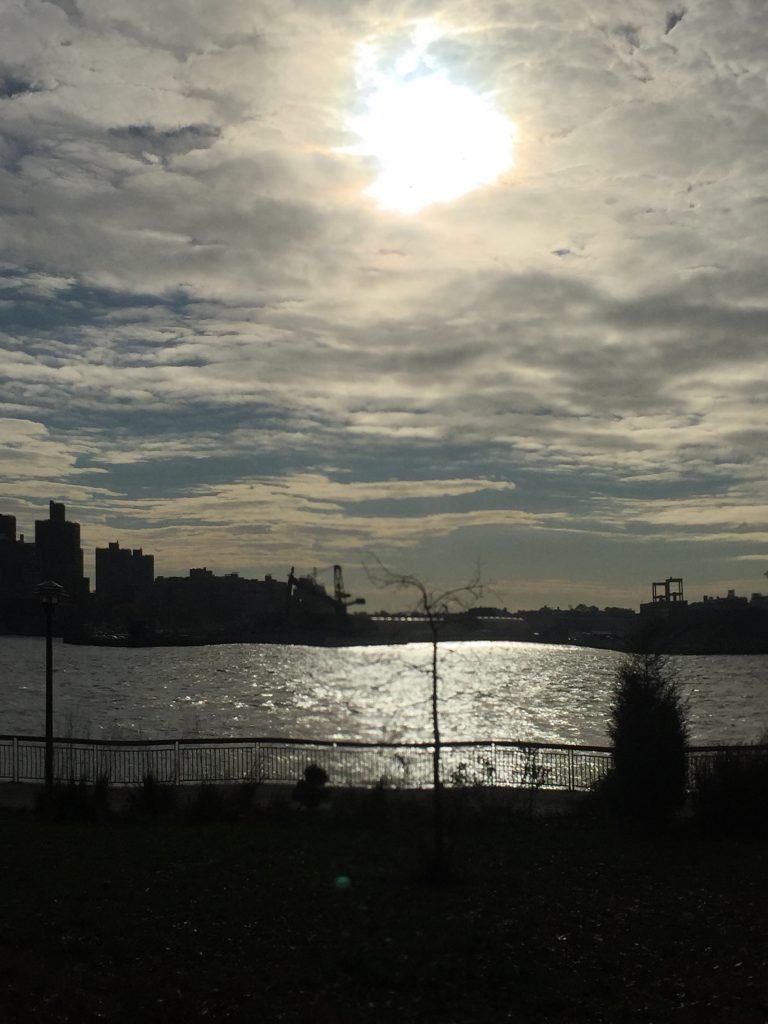 Writing the Apocalypse is a weekly series featuring the poems, essays, and recollections of Puma Perl, with subject matter influenced by her experiences as a NYC resident during the COVID-19 pandemic.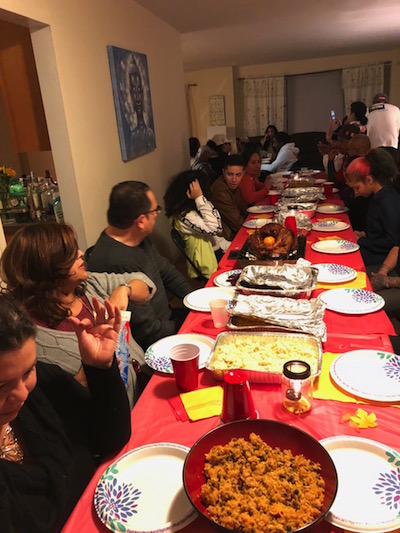 A THANKSGIVING PRAYER | TEXT & PHOTOS BY PUMA PERL
Memories are prayers.
A walk around the block.
It's raining lightly,
and everyone ate too much.
My son said it was a good Thanksgiving
because of the dogs
and a little kid to bounce around.
Three generations at the table.
Turkey, ravioli, sausage stuffing,
cream puffs and mini napoleons
from the 18th Avenue bakery.
It was a different disease
that left some chairs empty,
one we knew how to prevent
even though it was too late.
I've had worse days
than this one.
Cold radiators sad to the touch,
lights going out,
three eggs in the refrigerator,
people dying,
slowly and endlessly.
We are still losing people.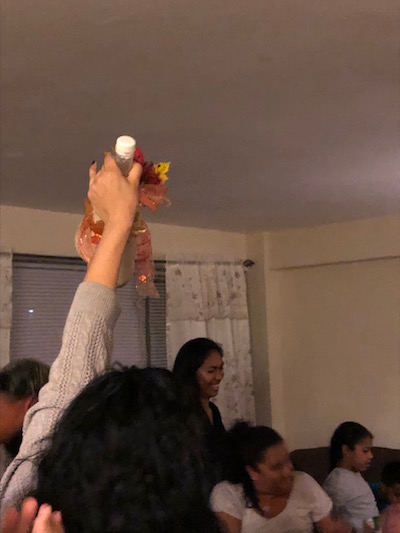 This year, there are no long tables,
no Coquito contests,
no 25-pound turkeys.
In my apartment, no turkeys at all.
Two people and a dog
will eat pernil, arroz con gandules,
share a cheesecake sampler,
watch a movie.
The radiators are warm to the touch.
There are two dozen eggs,
fruit and vegetables,
and a packed freezer.
We are very lucky.
Walking is prayer.
Thinking is prayer.
Dancing is prayer.
Writing is prayer.
And we all know what to pray for.
© puma perl, 11/25/20
Puma Perl is a poet and writer, with five solo collections in print. The most recent is Birthdays Before and After (Beyond Baroque Books, 2019.) She is the producer/creator of Puma's Pandemonium, which brings spoken word together with rock and roll, and she performs regularly with her band Puma Perl and Friends. She's received three New York Press Association awards in recognition of her journalism, and is the recipient of the 2016 Acker Award in the category of writing. Her most recent books can be found by clicking here.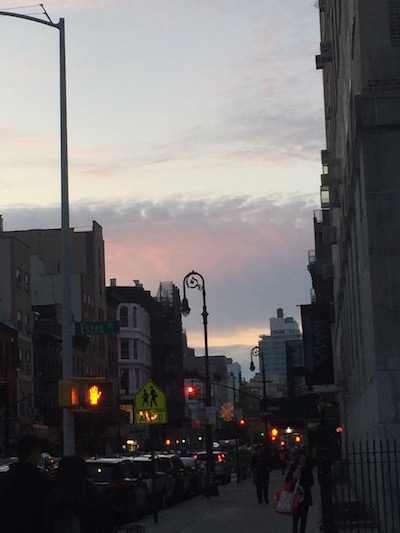 Chelsea Community News is made possible with the help of our awesome advertisers, and the support of our readers. If you like what you see, please consider taking part in our GoFundMe campaign (click here). To make a direct donation, give feedback, or send a Letter to the Editor, email scott@chelseacommunitynews.com.