BY MICHAEL MUSTO | In my many years of covering entertainment, I've met up to 2,000 celebrities, but who's counting? I've adored a lot of them, was irked by a few others, and generally got a sense of what makes them sparkle, though some simply exploded and left a mess. In the following list of lists, I left out some celebs for various reasons—and by the way, I might just do a separate list of just drag queens—but here come over 1,100 starry names, with little bits of insight into their allure here and there. Gird your loins and enjoy, and if you want a comment on someone I didn't include a blurb on, say the word and I'll chime in. The celebrities I've met (a few of which were by phone) include…
–A–
F. Murray Abraham (A mensch—and he let me hold his Oscar)
Brooke Adams
Edie Adams
Ben Affleck
Shoreh Aghdashloo
Danny Aiello (A paisan who loved his singing)
Anouk Aimee (Loved her. We talked trash TV.)
Alan Alda
Mary Alice
Joan Allen (Wonderfully weird)
Nancy Allen
Peter Allen (A fab gay trapped by his career)
Woody Allen
June Allyson
Pedro Almodovar (He bristled when I congratulated him on a new boyfriend; too personal.)
Robert Altman
Loni Anderson
Julie Andrews (Everything you would imagine)
Adam Ant
Fiona Apple (Feisty as fuck)
Christina Applegate (Just lovely)
Nina Arianda
Lucie Arnaz
Alison Arngrim
Alexis Arquette (A wild thing, with no filter)
David Arquette
Rosanna Arquette
Beatrice Arthur (Salty and a pro)
Annaleigh Ashford
Elizabeth Ashley (The raconteur of all time; I would press "Record" and sit back.)
Rick Astley
Sir Richard Attenborough
Rene Auberjonois
Richard Avedon (So lovely to me—he must have confused me with Audrey Hepburn.)
–B–
The B-52s (A mixed bag of nuts made just for me)
Sebastian Bach
Jon Robin Baitz
Carroll Baker (Don't mention her European period.)
Ralph Bakshi
Alec Baldwin and brothers
Brooke Baldwin
Christian Bale
Anne Bancroft (Charisma for days, though Frank Langella said she was crazy)
Antonio Banderas (Dripping with continental charm. Told me to call him again.)
Christine Baranski
Javier Bardem
Ellen Barkin
Rona Barrett (A dish queen with frosted hair)
Barbara Barrie
Sidney Biddle Barrows (Lots of breeding as she peddled high class hookers)
Drew Barrymore (Too much, too soon, but she survived it)
Lance Bass
Jason Bateman
Justine Bateman
Steven Bauer
Noah Baumbach
Jennifer Beals (Insisted on coming to my place for our interview. She's special.)
Orson Bean
Amanda Bearse (Pure joy)
The Beastie Boys
Samantha Bee
The Bee Gees
Ed Begley Jr.
Joy Behar
Andy Bell
Maria Bello
Richard Belzer (He, Robert Klein, and Richard Lewis have all mightily entertained me.)
Laura Benanti
Bebe Zahara Benet
Roberto Benigni (As effusive offscreen as he is on)
Richard Benjamin
Joan Bennett (Old-school class and confidence)
Tony Bennett (Earnest and sincere)
John Berendt
Tom Berenger
Polly Bergen
Elizabeth Berkley
Milton Berle (His dirty jokes were the best.)
Gael Garcia Bernal
Juliette Binoche (A little frosty)
Mike Birbiglia
Dustin Lance Black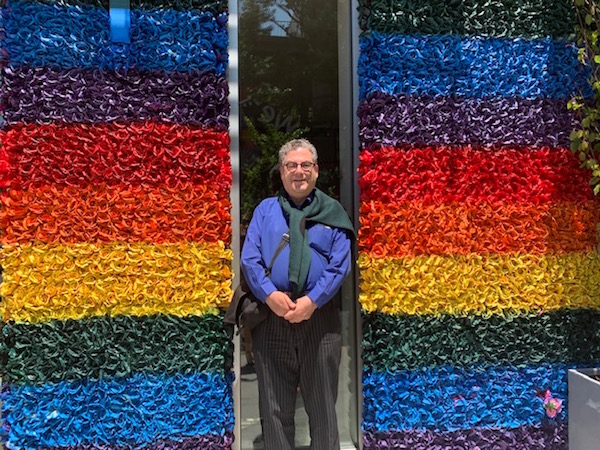 Jack Black
Karen Black (A genuine nut—and not even trying to be)
Lewis Black
David Blaine
Linda Blair (At an AIDS benefit, she wouldn't pose with drag queens because, "It would hurt the cause." Ugh.)
Tammy Blanchard (Loopy and likeable)
Cate Blanchett
Bill Blass ("You don't sound that excited to talk to me." I wasn't!)
Brenda Blethyn (A down-home delight)
Mary J. Blige
Stephanie J. Block
Emily Blunt
Peter Bodganovich (Lives and breathes cinema)
Angela Bofill
Matt Bomer (So nice)
Jon Bon Jovi
Justin Vivian Bond
Bono (Quite affable. I expected pretentious)
Debbie Boone
Ernest Borgnine (A crusty old thing)
Christian Borle
Barry Bostwick
David Bowie (I melted.)
Pandora Boxx
Boy George (moody and unpredictable, but definitely a legend)
Zach Braff
Benjamin Bratt
Matthew Broderick
Adrien Brody (His publicist got nervous when we started to talk politics.)
Josh Brolin
Mel Brooks
Divine Brown (Hugh Grant's sex worker had charisma for days.)
Helen Gurley Brown (Some of her thoughts may have been retrograde, but she was fun to chat with.)
Julie Brown
Downtown Julie Brown
Tina Brown
Coral Browne
Yul Brynner (Nice, but I got the feeling you didn't want to fuck with him)
Lindsay Buckingham
Betty Buckley (Her political ire is admirable.)
Sandra Bullock (Whip smart)
Tituss Burgess
Carol Burnett (Delightful and flattering)
Pete Burns (Attitudey and snooty)
Danny Burstein
Levar Burton
Tim Burton
Steve Buscemi (An everyman with greatness attached)
Charles Busch
Candace Bushnell
Mary Jo Buttafuocco (We chick-bonded)
Brett Butler
Norbert Leo Butz
Amanda Bynes (Before she lost it, I found her enjoyable.)
Robin Byrd
David Byrne
–C–
Zoe Caldwell (Scary diva)
David Cale
Naomi Campbell (Charming, charming, then bristles, then charming…)
Bobby Cannavale
Mario Cantone (Always on fire)
Claudia Cardinale
Belinda Carlisle
Judy Carne (She became a nightclub pal, and was loved by the club kids.)
Keith Carradine
Aaron Carter (Mixed up but sweetly vulnerable—and naked)
Graydon Carter
Nick Carter
Kim Cattrall
Maxwell Caulfield
Carrot Top (So upbeat!)
Dana Carvey
David Cassidy (Cringed when I mentioned his gay fans)
Dick Cavett (Witty and delightful at parties)
Sam Champion
Carol Channing (Not really a dizzy blonde; more of a steely show biz icon and a hoot)
Stockard Channing
Geraldine Chaplin (A living work of art)
Charo (A serious musician and a hilarious camp)
Jessica Chastain
Cher (Beyond the feathers, she's real people, with a soul)
Kristin Chenoweth (A driven yet cute multitalent)
Margaret Cho
Rae Dawn Chong
Dennis Christopher
Ciara (She taught me twerking.)
Candy Clark
Petula Clark (Legendary and nice)
Patricia Clarkson
Glenn Close (She's very Glenn Close.)
Andy Cohen
Mindy Cohn
Stephen Colbert
Kenneth Cole
Natalie Cole (She was nodding off when I interviewed her. Thankfully, she got better.)
Cy Coleman
Gary Coleman
Kim Coles
Toni Collette
Jackie Collins (She adored me, but then started giving me side eye.)
Joan Collins (Always entertaining if imperious, she bristles easily.)
Judy Collins
Sean Puffy Combs
Jeff Conaway (Had fallen on hard times)
Harry Connick Jr.
Jennifer Coolidge (A comic genius)
Alice Cooper
Anderson Cooper
David Copperfield
Sofia Coppola (Smart and real; one of my faves)
Nick Cordero (He played a good gangster. The whole world was rooting for him.)
Bud Cort
Marion Cotillard
Courteney Cox
Deborah Cox
Laverne Cox (She grew from a reality star to an icon.)
Christina Crawford (Icily determined, perhaps understandably)
Cindy Crawford
Quentin Crisp (Robotically witty, like a visitor from another planet)
Darren Criss
David Cromer
Mart Crowley (He appreciated my appreciation of his big play.)
Tom Cruise
Penelope Cruz (Personable and seemed like she'd move in if I asked her to, lol)
Jon Cryer
Alan Cumming
Bill Cunningham
Michael Cunningham
Tim Curry
Jackie Curtis (I loved her chutzpah and diva obsession.)
Jamie Lee Curtis
Joan Cusack (Not as fun in person as you'd hope, but she's comically brilliant)
–D–
Willem Dafoe (Wary of me, but always gave in)
Joe Dallesandro
Hugh Dancy
Jeff Daniels
Lee Daniels (Complex and radioactively talented)
William Daniels
Blythe Danner
John Davidson
Bette Davis (Was full of wisdom, naturally, and happy to share it)
Brad Davis
Bruce Davison
Taylor Dayne
Ruby Dee
Sandra Dee (Neurotically insecure to the end, sadly enough)
Lea DeLaria
Carmen de Lavallade
Countess LuAnn De Lesseps
Bianca Del Rio (A total C-word, but only onstage. I love her.)
Benicio del Toro
Drea de Matteo
Jonathan Demme ("Oh, YOU'RE here," he sniffed at a party. I had written stuff about The Silence of the Lambs.)
Judi Dench (Delicious and delightful, she is royalty to me.)
Catherine Deneuve (A bit remote, but who cares? She's Catherine Deneuve.)
Robert De Niro
Brian Dennehy
Bruce Dern (Long winded, but I can listen all day)
Laura Dern (Remembers everything)
Zoey Deschanel
Andre De Shields
Danny DeVito
Joyce DeWitt (Don't bring up certain things.)
Cameron Diaz
Andy Dick
Janice Dickinson (Never met a headline she didn't love)
Barry Diller
Phyllis Diller (She gave me one-word answers, as my childhood dreams were shot to hell.)
Matt Dillon
Peter Dinklage
Celine Dion (She's always full of gratitude—a good way to live.)
Beth Ditto
Divine (A plus-sized glamour punk who wasn't overly warm in person, but that made sense)
Shannen Doherty
Mickey Dolenz
Phil Donahue (He was rather dismissive to me on one of his talk shows, but I'm sure his hands were full.)
Donna Douglas
Kirk Douglas (Sternly commanding and a bit off-putting)
Mike Douglas (A dream. I wanted to be adopted by him and his wife.)
Lulu Downs
Rachel Dratch
Fran Drescher
Minnie Driver (One of the good eggs)
Matt Drudge
Patty Duke (An all-time favorite. A survivor, a soothsayer, a talent.)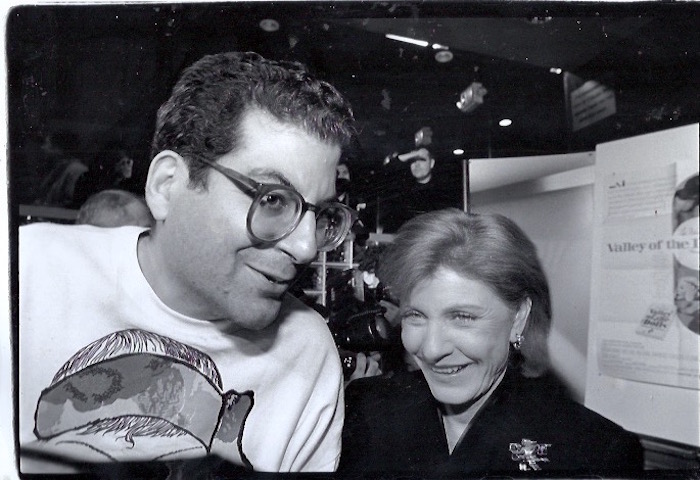 Keir Dullea
Faye Dunaway (Somewhat delusional but oozing charisma. And she didn't order me around—that much, lol.)
Sandy Duncan
Dominick Dunne
Kirsten Dunst
Duran Duran (A darling group of guys. I fell for every one of them.)
Christopher Durang
Robert Duvall (Weirdly kept telling me to talk to his wife instead)
Ava DuVernay
–E–
Roger Ebert (Always chatty and encouraging)
Lisa Edelstein
Barbara Eden
Billy Eichner
Jesse Eisenberg (He's always chatty at events, but his publicist refused me an interview.)
Anita Ekberg (A horror from hell. Distrustful and mean. I came to praise her, then wanted to bury her.)
Carmen Electra
Bret Easton Ellis
Ron Ely
Nora Ephron
Cynthia Erivo
Erte (An elegant man of pure style and taste. Something to aspire to.)
Raul Esparza
Susie Essman (Turn her on and she's delicious.)
Gloria Estefan
Robert Evans
Bridget Everett (A human fireplug. Every show should hire her.)
Rupert Everett (I disagree with most of what he says, but I enjoy hearing it.)
–F–
Morgan Fairchild (Super smart. She should be on The View.)
Jimmy Fallon
Richard Farnsworth
Colin Farrell (Drunk but chatty)
Peter Farrelly
Ronan Farrow (All statistics. Scarily knowledgeable.)
Michael Fassbender
Tovah Feldshuh
Norman Fell
Federico Fellini (His films were so humanistic, but he personally was not nice, and his casting director was even worse.)
Fergie (the singer)
Fergie (the royal)
Craig Ferguson
Jesse Tyler Ferguson
Abel Ferrara (Bizarre beyond belief. Social distancing is a good idea, lol.)
Will Ferrell
Tina Fey
Fyvush Finkel (An adorable old trooper. My kind of celebrity.)
William Finn
Katie Finneran
Linda Fiorentino
Carrie Fisher (Always gave me the best interviews imaginable. What a mind.)
Eddie Fisher (By time I met him, he was just a good-time guy. I forgave him for dumping Debbie.)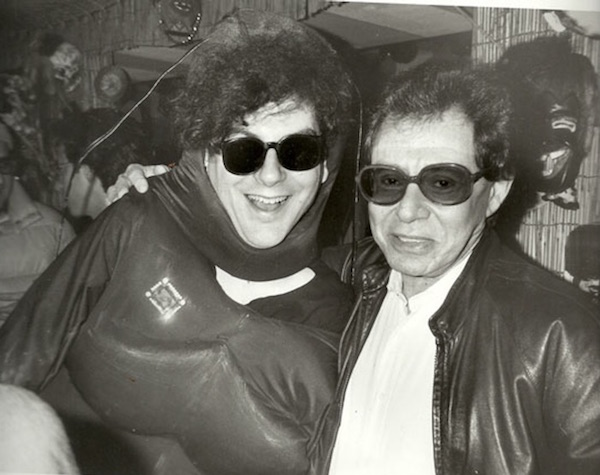 Joely Fisher
Roberta Flack
Michael Flatley
Flawless Sabrina
Renee Fleming
Louise Fletcher (Chilly)
Bridget Fonda (Wonderful)
Jane Fonda (Well-spoken and genius)
Peter Fonda (Totally out there)
Santino Fontana
Ben Foster
Sutton Foster
Vivica A. Fox
Al Franken (Meh)
Joe Franklin (Owed me money at one point, but always good for a laugh.)
Al Freeman Jr.
Jonathan Frid
William Friedkin
Soleil Moon Frye
Malcolm Forbes (He got off on the downtown scene and the out gays.)
Bob Fosse
Michael J. Fox (Extremely personable)
Connie Francis (She started calling and leaving me messages. I was amazed.)
Joe Franklin
Brendan Fraser
–G–
Zsa Zsa Gabor (Cranky, offensive and colorful—a great interview)
Hannah Gadsby
Jim Gaffigan
Lady Gaga (Deadly serious)
Boyd Gaines
James Gandolfini (Wary)
Andrew Garfield
Janeane Garofalo
Jean Paul Gaultier (He went cold on me too. Whatever.)
Nona Gaye
Crystal Gayle (Supercilious)
Gloria Gaynor
Mitzi Gaynor (Champagne in human form)
David Geffen
Richard Gere (I got a good vibe.)
Gina Gershon
Ricky Gervais
Greta Gerwig
Paul Giamatti (You just want to pinch his cheeks and hug him.)
Giancarlo Giannini
Kathie Lee Gifford
Debbie Gibson
Philip Glass
Joanna Gleason
Crispin Glover (Looney tunes)
Danny Glover
Judy Gold
Whoopi Goldberg (A multi-dimensional star. She invited me to her house and other events, but then that ended. Anyone see a pattern here, lol?)
Al Goldstein
The Go-Go's
Cuba Gooding Jr.
John Goodman (Kissed my ass, so I love him)
Jeff Gordon
Kim Gordon
Lesley Gore (Way more than just a pop star)
Cliff Gorman
Gilbert Gottfried (Neuro-angst personified. He's a scream and a catharsis.)
Elliot Gould (I could talk to him for days—and he was OK with me leaving my sunglasses on indoors.)
Farley Granger
Hugh Grant
Lee Grant
Richard E. Grant
Spalding Gray
Al Green (So bizarre. So worth it.)
Seth Green
Ellen Greene
Joel Grey
Pam Grier (She brings so much to movies and interviews. She can turn even a small role into Tennessee Williams.)
Kathy Griffin
Melanie Griffith (Likably vulnerable)
Josh Groban
Jonathan Groff
John Guare
Carla Gugino
Alec Guiness (I was trembling. His kind may never come again.)
Mamie Gummer
Tim Gunn
Steve Guttenberg
Jake Gyllenhaal (His mind is on a different plane, but it's a good one.)
Maggie Gyllenhaal
–H–
Bill Hader
Nina Hagen (Nutty ingenuity. A star.)
Jessica Hahn
Kathryn Hahn
Anthony Michael Hall (In his messy phase. Publicists frantically wanted me away from him.)
Arsenio Hall
Tamron Hall
Hall & Oates (Hall is haughty, Oates is cool.)
Mark Hamill
Chelsea Handler
Tom Hanks (I found him humble and nice, but what do I know?)
Marcia Gay Harden
Mariska Hargitay
Keith Haring
Valerie Harper
Ed Harris
Neil Patrick Harris (Always affable)
Debbie Harry
Lisa Hartman Black
Josh Hartnett (Charming hunk.)
Anne Hathaway
June Havoc (She was not a fan of Gypsy.)
Ethan Hawke
Sally Hawkins (She comes off like some of her happy-go-lucky characters.)
Salma Hayek
Todd Haynes
Patti Hearst (Very relatable. It's not for nothing that she's worked with John Waters.)
Joey Heatherton
Anne Heche
Lucas Hedges (Meeting them on the cusp of stardom is always fun.)
Tippi Hedren
Mariel Hemingway
Taraji P. Henson
Florence Henderson (As nice as Carol Brady)
Pee-wee Herman
Barbara Hershey
John Benjamin Hickey
William Hickey (A cranky drunk, but brilliant)
Murray Hill
Nicky Hilton
Paris Hilton
Gregory Hines (Very social and always radiated artistic magnetism)
David Hockney
Abbie Hoffman
Dustin Hoffman (Many in the business loathe him. I'm not one of them.)
Jackie Hoffman
Philip Seymour Hoffman (Well-reasoned, aiming to please)
Xaviera Hollander
Katie Holmes
Rupert Holmes
Lena Horne (A monument to character and talent)
Thelma Houston
Whitney Houston (She didn't exactly sparkle, but at that time they were working her to death)
Bryce Dallas Howard
Thomas Howell
Jennifer Hudson (She told me she wanted to play Effie. She did and won the Oscar.)
Kate Hudson
Arianna Huffington
Cady Huffman
Marsha Hunt (An unsung 1930s actress who's politically and socially active and very liberating to talk to.)
Tab Hunter
Isabelle Huppert
John Hurt (Remote, to say the least)
William Hurt
Lauren Hutton (Called to complain about a write-up. She's cool.)
Timothy Hutton (Utterly serious)
David Henry Hwang
David Hyde Pierce
Phyllis Hyman (It was sad to see this great singer's confidence fade.)
–I–
Vanilla Ice (I had a crush.)
Ice-T
Billy Idol (An amiable bloke)
Iman (A delight)
Michael Imperioli
Oscar Isaac
–J–
Marc Jacobs (Personality for days)
Cheyenne Jackson
Dominique Jackson
Hugh Jackman
Janet Jackson (Sweet, insecure and adorable. Love her.)
LaToya Jackson (Always striving)
Randy Jackson
Samuel L. Jackson
Nikki M. James
Allison Janney (Wry and witty)
Tama Janowitz
Jim Jarmusch
Richard Jenkins
Jewel
David Johansen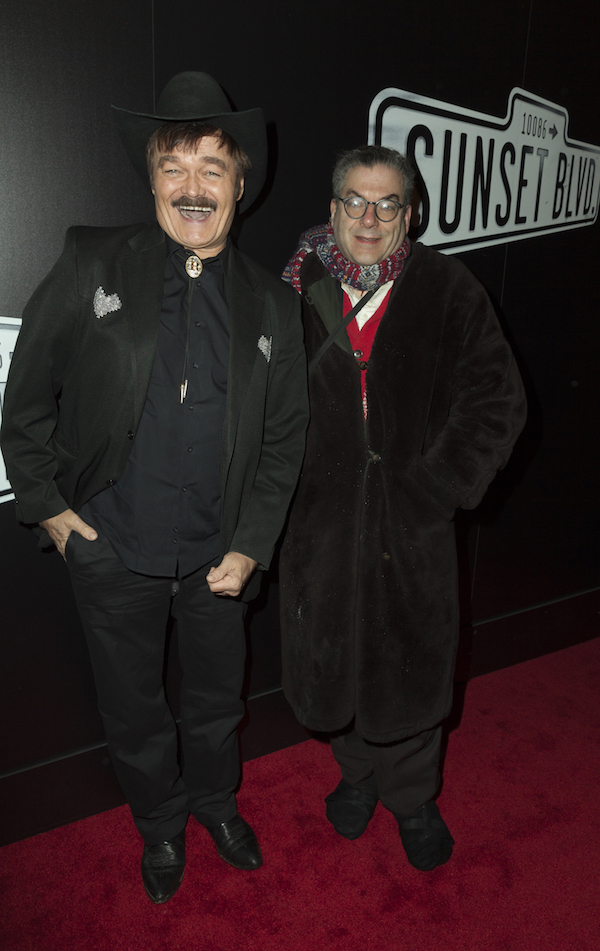 Scarlett Johansson
Elton John
Don Johnson
Marsha P. Johnson (Offbeat and individual. Some ran from her, but now build statues.)
Kristen Johnston
Cherry Jones (A bright light in theater and TV and always worth chatting up)
Felicity Jones
Grace Jones (Her star presence could light up a power blackout.)
James Earl Jones (He dripped presence, unsurprisingly)
Star Jones
Erica Jong
Jeremy Jordan
Leslie Jordan
Christine Jorgensen (Fun and self-effacing while aware of her own history-making)
Raul Julia
–K–
Carol Kane
Kim Kardashian (She seemed like a good enough celebrity at the time, but enough.)
Jill Kargman
Andy Kaufman (His comic invention didn't always click, but he was innovative and I was under his spell.)
Lainie Kazan
Zoe Kazan
Celia Keenan-Bolger
Harvey Keitel
Sally Kellerman (A multitalented kook like Karen Black, but with her own drum)
Anna Kendrick
John Kennedy Jr. (Always humble and friendly)
Joanna Kerns
Chaka Khan
Margot Kidder (Honest and self-effacing)
Kids in the Hall (We hit the town with a vengeance)
Jimmy Kimmel
Richard Kind (A lovebug and a half)
Evelyn "Champagne" King
Gayle King (A good interviewer)
Larry King
Greg Kinnear
Sally Kirkland
Eartha Kitt (Not always a snarling cat, she also had a shy side.)
Kevin Kline
Michael E. Knight
Shirley Knight
Keira Knightley
Johnny Knoxville
Ed Koch (Paranoid. He taped our interview.)
Jeff Koons
Michael Kors
Larry Kramer (Always went too far, which was exactly how far to go. He looms over us even now.)
Judith Krantz
Kreskin (He squeezed my hand so hard on greeting me that I predicted arthritis.)
Mathilde Krim
Nick Kroll (I guest starred for him and John Mulaney, but my "comedy" didn't mesh with theirs.)
Lisa Kudrow
Mila Kunis
Tony Kushner (I'm always in awe of his intellect.)
Ashton Kutcher (Impatient)
Nancy Kwan
–L–
Patti Labelle (There's no one like her. A Philadelphia legend and Mama Soul.)
Bruce LaBruce
Nick Lachey
Diane Ladd (She's always pushing, which is a shame. She should be given carte blanche.)
Cleo Laine
Ricki Lake
Lisa Lampanelli (She's done career transitions with grace.)
Martin Landau
Diane Lane
Nathan Lane (Makes me instantly happy)
k.d. lang
Jessica Lange
Ted Lange
Frank Langella
Greer Lankton
Angela Lansbury
Anthony LaPaglia
Louise Lasser (Lovably cuckoo)
Cyndi Lauper (Complex, loyal, and legendary)
Arthur Laurents
Linda Lavin
Lucy Lawless (She loves that I appreciated Xena's nod to lesbians.)
Cloris Leachman
NeNe Leakes
Timothy Leary
Fran Lebowitz
Peggy Lee (She exuded magnetic minimalism.)
Spike Lee
John Leguizamo (I've followed him from day one and seen the whole unique trajectory.)
Ron Leibman
Janet Leigh (Well-trained by the Hollywood system, yet still showing some winning realness)
Jennifer Jason Leigh
Don Lemon
Annie Lennox
Melissa Leo (forthright and honest)
Tea Leoni
Amanda Lepore (A trans Lorelei Lee who is loved)
Mark Lester
Tracy Letts
Telly Leung
Eugene Levy (We have the same eyebrows, but failed to create sparks together.)
Monica Lewinsky
Gary Lewis
Jerry Lewis (I must be French because I think he was a genius. But I'd heard so many horror stories that by time I met him, I wasn't that thrilled.)
Juliette Lewis
Liberace (He lived to entertain, and he loved to tell racy jokes.)
Judith Light
Lil' Kim
Limahl
Richard Linklater
Laura Linney (Along with Kerry Washington and Annette Bening, one of the most articulate people to talk to)
James Lipton
John Lithgow
Jennie Livingston
Heather Locklear
Gina Lollobrigida (Her wig was as fab as her acting.)
Kenneth Lonergan
Traci Lords
Sophia Loren
Dorothy Loudon
Tina Louise
Courtney Love (Dedicated a show to me because I had raved about her in the Larry Flynt film.)
Darlene Love
Rob Lowe
Susan Lucci (Gracious to a fault, so you never confuse her with Erica Kane)
Laurence Luckinbill
Lorna Luft
Rebecca Luker
Lulu
Jenny Lumet
Sidney Lumet (Years after The Wiz flopped, he told me he was still happy with it.)
Joanna Lumley
Diego Luna
Dolph Lundgren
Patti LuPone
Jane Lynch (Witty and wise)
–M–
Taylor Mac
Bob Mackie
Kyle MacLachlan (Has a good attitude about Showgirls)
William H. Macy
Rachel Maddow (When she subbed for Keith Olbermann, she would interview me about gossip. I doubt she was thrilled, but she was a pro.)
Virginia Madsen
Ann Magnuson
Rami Malek
Camryn Manheim
Marilyn Manson (A little off, as would be expected)
Joe Mantello
Ann-Margret (I made her uncomfortable.)
Teena Marie (A great singer, if not the greatest interview)
Constantine Maroulis
Andrea Martin
Pamela Sue Martin (She moved far away from the biz and has the right attitude.)
Margo Martindale
Jackie Mason
Edith Massey (Always seemed like she couldn't remember her lines on screen and off. Loved her.)
Trixie Mattel
Armistead Maupin (A healthy sense of outrage)
Maxwell
Albert Maysles
Debi Mazar
Andrea McArdle
James McAvoy
Melissa McCarthy (Friendly and out to help good causes
Tom McCarthy
Dylan McDermott
Audra McDonald (A flawless talent and a breath of fresh Broadway air)
Reba McEntire
Mary McFadden
Kelly McGillis (I was walking on eggshells.)
Elizabeth McGovern
Rose McGowan
Jay McInerney
Michael McKean (He and Annette O'Toole are classic.)
Donna McKechnie (Broadway's finest)
Ian McKellen (A fine actor and a gay gent)
Don McLean
Terrence McNally
Katherine McPhee
Steve McQueen [director]
Janet McTeer
Meat Loaf (I wasn't hungry.)
Anne Meara (I loved her a much as Jerry.)
Larry "Bud" Melman (A nerdy character actor—from the Letterman show—who was game for anything)
Christopher Meloni
Idina Menzel
Walter Mercado (He was a trip and a half. And he wanted to talk about Jennifer Jones.)
Merchant/Ivory
Debra Messing
Laurie Metcalf (Focused and fab)
Mike Meyers
Bette Midler
Toshiro Mifune
Sylvia Miles ("It's me, Sylvia!")
Milk (A drag queen with a difference)
Ann Miller
Donna Mills
Hayley Mills (The beloved child star has long been an irresistible lady.)
Juliet Mills
Mike Mills
Yvette Mimieux
Liza Minnelli (She acts like you're best friends. There's no one else in the room when she's talking to you—and you feel the same way.)
Kylie Minogue
Helen Mirren (Has a saucy sense of humor, which is refreshing from a Dame)
Lin-Manuel Miranda
Isaac Mizrahi
Moby
Monet X Change
Mo'Nique
Erin Moran (She seemed poignant. You wanted to catch her from falling.)
Jeanne Moreau (Started screaming at me for no reason. She and Ekberg were the pits.)
Demi Moore
Julianne Moore
Mandy Moore
Mary Tyler Moore (No, she wasn't Mary Richards—Who is?—but she wasn't her Ordinary People character either.)
Melba Moore (As I left the room after I interviewed her years ago, I caught her rolling her eyes, lol.)
Roger Moore (Self-effacing and terrific)
Cathy Moriarty (I followed her from sultry siren to crafty comic actor.)
Paul Morrissey
Matthew Morrison
Rob Morrow
Samantha Morton (One of the realest interviews I ever got, penetrating through the b.s. of Hollywood)
Elisabeth Moss
Tommy Mottola
Cookie Mueller (An edgy diarist, actor, and party girl)
Jessie Mueller
Megan Mullally
Anne Murray (Very cool about her lesbian following, back when celebs didn't say such things)
–N–
Jim Nabors (Golly, he was nice. And no, he never married Rock Hudson, but he was a friend of Dorothy.)
Mira Nair
Kathy Najimy
Patricia Neal (So much presence. I was in her thrall.)
Kate Nelligan
Bebe Neuwirth
Phyllis Newman
Julie Newmar (A quirky lady, very special)
Jack Nicholson
Willi Ninja
Cynthia Nixon (I was behind her gubernatorial campaign. She wanted to improve things.)
Klaus Nomi
Chuck Norris
Graham Norto
–O–
Jerry O'Connell
Sinead O'Connor (Burrowed into me with her eyes and blew off my question)
Rosie O'Donnell
Catherine O'Hara
Kelli O'Hara
Maureen O'Hara
Denis O'Hare
Keith Olbermann (Let me romp on his show for years. I dished, he blushed. It was great.)
Todd Oldham
Omarosa (She actually seemed reasonable.)
Tatum O'Neal
Orfeh & Andy Karl
Kelly Osbourne
Ozzy Osbourne (Surprisingly blah)
Sharon Osbourne (Rivetingly wack)
Haley Joel Osment
Donny Osmond (Radiates niceness to the nth degree)
Laura Osnes
Cheri Oteri
Frank Oz
–P–
Elliot Page
Geraldine Page (Quirky and in a recessive mode, but I was in awe)
Tommy Page
Keke Palmer
Robert Palmer
Gwyneth Paltrow
Mary-Louise Parker
Sarah Jessica Parker (Always on point)
Trey Parker and Matt Stone (My heroes)
Barbara Parkins
Suzan-Lori Parks
Jim Parsons
Dolly Parton (Personality plus. She makes you feel welcome. And she funds vaccines!)
Adam Pascal
Benj Pasek
Vincent Pastore
Mandy Patinkin
Sarah Paulson
Diane Paulus
Teddy Pendergrass
Peppermint (From Barracuda bar to now, she has lifted me up.)
Rosie Perez
Anthony Perkins (A tortured soul, trapped in Norman Bates and the closet)
Valerie Perrine
Katy Perry
Tyler Perry (Low-key and soft-spoken, sans the wig)
Joe Pesci (Like one of his characters, but nice)
Pet Shop Boys
Lori Petty
Regis Philbin (Always friendly, but winced when I said, "Put me on your show.")
Ryan Phillippe
Bijou Phillips
Mackenzie Phillips (Another good egg)
Pink
Tonya Pinkins
Brad Pitt (Was charming, attentive, and loved my gayness)
Mary Kay Place
Martha Plimpton
Amanda Plummer
Christopher Plummer (I made the mistake of bringing up The Sound of Music.)
Amy Poehler
Jeremy Pope
Billy Porter
Parker Posey (A true individual in everything she does)
Jane Powell
Stefanie Powers
Paula Prentiss
Lisa Marie Presley (I fell for her star power.)
Faith Prince
–Q–
Queer as Folk cast
Queer Eye guys, old and new
Colin Quinn
Zach Quinto
–R–
Eddie Rabbit
Daniel Radcliffe (Rattles off interviews like the seasoned pro he's been for a long time)
Gilda Radner (Endearingly friendly, radiating accessibility)
Randy Rainbow
Charlotte Rampling
Joyce Randolph
Andrew Rannells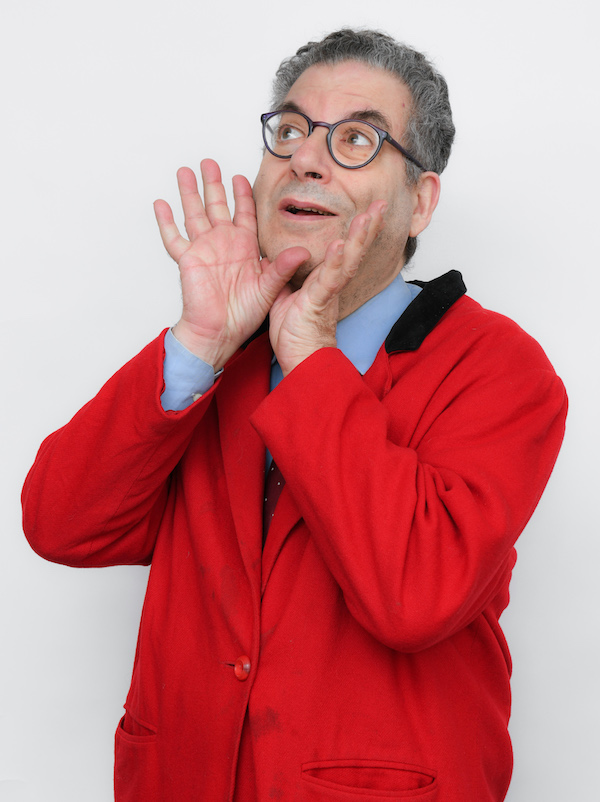 Sally Jessy Raphael
Anthony Rapp
Rachael Ray (One of her staff whispered something in her ear about me before we met; awkward.)
Patti Davis Reagan (A smart cookie, though I couldn't get her to agree that her dad had f**ked up AIDS.)
Helen Reddy
Lynn Redgrave
Vanessa Redgrave (Mesmerizing. I wanted to hand her another Oscar after our brief chat.)
Eddie Redmayne
Rex Reed
Norman Reedus
Mason Reese
Christopher Reeve (Always friendly and delectable)
Keanu Reeves
Martha Reeves
Tara Reid
John C. Reilly
Liz Renay (A gun moll turned underground movie star, and loving the spotlight)
Debbie Reynolds (Old school professionalism)
Ving Rhames
Caroline Rhea
Christina Ricci
Cliff Richard
Miranda Richardson (Has the great ability to laugh at herself)
Nicole Richie
Diana Rigg
Rihanna (Loved)
Molly Ringwald
Lisa Rinna
Alice Ripley
Lionel Richie
Nicole Richie
Chita Rivera (A living, breathing master class)
Geraldo Rivera
Sylvia Rivera (She was devastated by the community having turned its back on her. She wanted to join Marsha in the afterlife.)
Joan Rivers
Melissa Rivers
Jason Robards
Tim Robbins (Thanked me for supporting ACT UP)
Eric Roberts
Cliff Robertson (Kissed my ass!)
Smoky Robinson
Chris Rock
Sam Rockwell (A NYC actor made good, so we cheer him on)
Nile Rodgers
Al Roker
Mark Ronson
Roseanne (In the day, we had great repartee and she did listen.)
Annie Ross
Diana Ross (Contrary to reports, she was dreamily friendly and professional when I met her.)
Isabella Rossellini (So classy, oozing sincerity)
Tim Roth
Johnny Rotten
Mickey Rourke (Always a bumpy ride)
Gena Rowlands
Steve Rubell (No one could throw a party with a "mixed salad" approach to a crowd like he could.)
Daphne Rubin-Vega
Zelda Rubinstein (A 4 ' 3 " bundle of fun)
Paul Rudd
Paul Rudnick
Maya Rudolph (Comic gold)
Mercedes Ruehl
Mark Ruffalo
RuPaul ("Everybody say love!")
Geoffrey Rush
David O. Russell
Kurt Russell
Vito Russo (Well-versed, justifiably angry, and sweet. One of the few who congratulated me when I first landed my Voice column.)
–S–
Flawless Sabrina
Oliver Sacks
Sade (She was awash in depression and almost had me in tears.)
Bob Saget
Lea Salonga
Chris Sarandon
Susan Sarandon
Peter Sarsgaard
Tura Satana (Told me a slew of fake, over the top stories from her life, thinking it would be funny to punk me. The interview was a bust, as it were.)
Jennifer Saunders (No eye contact. Weird.)
Fred Savage
Diana Scarwid
Francesco Scavullo (Old-school ethics and racy-mouthed chitchat)
Kenny Scharf
Roy Scheider
Rob Schneider
Marcus Schenkenberg
Joel Schumacher (Always chatted up a storm; super entertaining)
Annabella Sciorra (My paisan from the old neighborhood)
Julian Schnabel
Heidi Schreck
Liev Schreiber
Stephen Schwartz
Martin Scorsese (Said hi, then ran from me.)
Amy Sedaris
Kyra Sedgwick
Jerry Seinfeld
Marian Seldes (She deserved a Tony just for playing herself.)
Irene Selznick (I adored her allowing me a glimpse into the old Hollywood.)
Keala Settle
Chloe Sevigny (She's one of us; a gem.)
Mark Shaiman/Scott Wittman
Shangela
Michael Shannon
Jake Shears
Duncan Sheik
Tony Sheldon
Carole Shelley ("I hope you don't plan to go into journalism, do you?" Whoops!)
Cybill Shepard
Sam Shepard (Nasty)
Brooke Shields (Always a pro, so delightful)
Bobby Short (A bit testy. What was he hiding?)
Janis Siegal
Siegfried (Fom Siegfried and Roy)
Ron Silver
Sarah Silverman
Alicia Silverstone
Gene Simmons
Richard Simmons (Effusive, till things got too gay and the interview was over)
Paul Simonon
Neil Simon
Nina Simone (Magnetically withdrawn; she'd been through hell.)
Jessica Simpson
Valerie Simpson
Nancy Sinatra (A talent, a treasure, so loyal to her dad)
Christian Siriano
Christian Slater
Naomi Smalls
Jean Smart (My favorite of the Designing Women)
Anna Nicole Smith (Dumb and lovable)
Kevin Smith
Maggie Smith (Imperious, but a real Dame. Slapped me on the wrist, but talked to me anyway.)
Wesley Snipes
Phoebe Snow
Steven Soderbergh
Todd Solondz
Suzanne Somers (A smart blonde—except for being a Trump supporter)
Elke Sommer
Britney Spears (Slow, but I love her)
Ronnie Spector
Tori Spelling (Lively and campy)
Jerry Springer (Not what you think. He's got many layers.)
Dusty Springfield
Stephen Sprouse
Jackie Stallone (She was aggressively self-promoting, but a camp.)
Harry Dean Stanton
Maureen Stapleton (A drunken delight)
Imelda Staunton
Joey Stefano
Howard Stern (Didn't want me coming too close)
Connie Stevens
Stew
Kristen Stewart (Talked to me at a party, but then turned down the cover interview I had been pitched. Maybe she didn't want to play up her lesbianism at that moment.)
Patrick Stewart (Bristled)
Ben Stiller
Jerry Stiller (Always a story or a joke. I got to sit next to him more than once and pinched myself.)
Michael Stipe
Mink Stole
Shirley Stoler
Eric Stoltz
Larry Storch
Elaine Stritch (She ran hot and cold. She could be terrifying or a total lovebug. Take your chances.)
Jeff Stryker
Anna Sui
Yma Sumac ("The Queen of the Incas" was a treat to get to know when she entered the cabaret and nightlife world.)
Hilary Swank
Patrick Swayze (Really kind of a doll)
Julia Sweeney
Terry Sweeney (The original SNL gay!)
Tilda Swinton
Loretta Swit
Wanda Sykes
Sylvester (Distrusting, but groundbreakers often are. Like Ed Koch, he taped our interview.)
–T–
George Takei (His righteous anger is fun to behold.)
Audrey Tautou
Lili Taylor (I love her dark side and her bright side too.)
Renee Taylor
Rip Taylor
Julie Taymor
Charlize Theron
Emma Thompson (A wit and a charmer)
Justin Theroux
Uma Thurman
Marlo Thomas
Richard Thomas
Tiffany (Underrated musical talent)
Jennifer Tilly
Charlene Tilton
Tiny Tim
Marisa Tomei
Lily Tomlin
Pete Townshend
Pauline Trigere (Erte in female form; pure class)
Ivana Trump (Personality for days, but don't step on her designer shoes)
Tommy Tune
Kathleen Turner
Tina Turner (A woman with a mission and star quality to burn)
Aaron Tveit
Twiggy
Liv Tyler
Susan Tyrell (A brilliant oddball, always in pain)
Tyrese
Cicely Tyson
–U–
Leslie Uggams
Tracy Ullman
Michael Urie
Peter Ustinov (Only Elizabeth Ashley could talk longer without pausing for breath.)
–V–
Brenda Vaccaro
Wilmer Valderrama
Frankie Valli
Mamie Van Doren (A sexpot with a conscience, she's the best.)
Luther Vandross (Trapped in the closet and sweet)
Gus Van Sant
Greta Van Susteren
Agnes Varda (Condescending)
Nia Vardalos
Junior Vasquez
Ben Vereen
Sofia Vergara (The new Charo)
Gianni Versace
Veruschka
Gore Vidal
The Village People (I liked them all, except for the straight one.)
Michelle Visage
Monica Vitti
Viva (and daughter Gaby Hoffmann)
Rosa von Praunheim
Dita Von Teese
–W–
Mark Wahlberg (He grew up in the spotlight, by necessity.)
Rufus Wainwright
Christopher Walken (Weirdly wonderful)
Shani Wallis
Jessica Walter
Barbara Walters (She didn't make me cry; in fact, she made me chuckle.)
Julie Walters
Christoph Waltz
Andy Warhol (Always bemused, always appearing like a vision)
Diane Warren
Dionne Warwick
Denzel Washington
John Waters (Never a dull moment, and so observant)
Naomi Watts (Funny and witty)
Sigourney Weaver
Steven Weber
Johnny Weir
Mary Weiss (Lead singer of the Shangri-Las, with great politics)
Raquel Welch
Dawn Wells
Dr. Ruth Westheimer (Omnipresent, but with a fab message, delivered cutely at a crucial time)
Vanna White
Jocelyn Wildenstein (Her surgery had settled a bit and she almost seemed like a real person.)
Gene Wilder (Shy and maybe passive aggressive, but genius)
Brian Williams (Praised me, but then got busted for lying, lol)
Esther Williams (Old Hollywood expertise)
Jobeth Williams
Michelle Williams
Robin Williams (Making him laugh was a high for me.)
Vanessa Williams (Pure charm)
Wendy O. Williams (A real punk—not faking it. She once called to tell me off.)
Fred Williamson
Rita Wilson
Wilson Phillips
Oprah Winfrey (She grew on me, and not like a fungus.)
Mare Winningham
Marissa Jaret Winokur
Shelley Winters (Everything you would expect)
Anna Wintour (Charismatic, but seemed clueless about how I would fit into Vogue. I didn't.)
Reese Witherspoon (I'm in awe as she turns on a switch and becomes Reese Witherspoon.)
Finn Wittrock
George C. Wolfe
Lee Ann Womack
B.D. Wong
Elijah Wood (Adorable)
Holly Woodlawn (A classic clown)
Alfre Woodard (She seems a little spacy but isn't. An awe-inspiring actor.)
Joanne Woodward
World of Wonder (Randy Barbato & Fenton Bailey)
Mary Woronov
Jack Wrangler (Genial, and a real theater person with a porn past. He and Margaret Whiting together were so wrong they were right.)
Doug Wright
Tammy Wynette
–Y–
David Yazbek
Michael York
Tina Yothers
Sean Young
Henny Youngman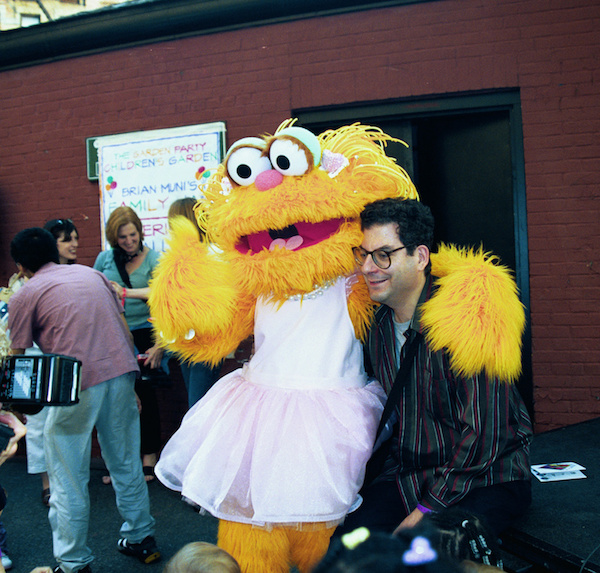 –Z–
Paula Zahn
Jerry Zaks
Dweezil Zappa (Wouldn't make eye contact)
Frank Zappa (Wouldn't make eye contact. Is it genetic?)
Jill Zarin
Rob Zombie
ALSO
Donald Trump (Tried to flatter me into submission—didn't work)
Melania Trump (Always said hello. I wish I'd said, "F**ck off.")
Ivanka Trump (Oy)
Jared Kushner (A glorified snake oil salesman)
Kimberly Guilfoyle (A follow-the-wind wannabe)
Tonya Harding (Ugh)
John Wayne Bobbitt (Ick)
Michael Alig (I was a critic, but also a cohort)
O.J. Simpson (Yikes, though I could see how he could melt people with charisma)
James Woods (He gave me a brilliantly bitter interview, but later on turned totally daft.)
Russell Simmons (Arf)
Harvey Weinstein (Double arf)
Jeffrey Tambor (Wah)
Morton Downey Jr. (Triple arf)
Mary Boone (Hmm)
The fake J.T. Leroy and her fake girlfriend (They sucked me into their massive literary mess, but in the process managed to score points about libs' desperation to find poster people for their causes.)
Tan Mom (Eek-a-deek)
Big Ang (Horrors)
Dame Edna (Vomit; Barry Humphries is a transphobic toad.)
AND
Madonna (We were face to face twice, though others did her communicating to me.)
And many, many more
Thanks for all the good copy, celebrities!
Michael Musto is a columnist, pop cultural and political pundit, NYC nightlife chronicler, author, and the go-to gossip responsible for the long-running (1984-2013) Village Voice column, "La Dolce Musto." His work regularly appears on this website, as well as Queerty.com and thedailybeast.com. Follow Musto on Twitter, via @mikeymusto.
Chelsea Community News is made possible with the help of our awesome advertisers, and the support of our readers. If you like what you see, please consider taking part in our GoFundMe campaign (click here). To make a direct donation, give feedback, or send a Letter to the Editor, email scott@chelseacommunitynews.com.