TEXT BY DONATHAN SALKALN | Without a doubt, the current Manhattan District Attorney—Cyrus Vance Jr.—tattooed a big target on his own back when, in 2011, he directed his office to convince NYS acting Supreme Court Justice Ruth Pickholz to reduce financier Jeffrey Epstein's sex offender status down from his level-three status (high risk of repeat offense). Judge Pickholz refused. Then, in 2015, Vance declined to prosecute a sexual case against media-mogul Harvey Weinstein. Each defendant was later found to have committed heinous crimes.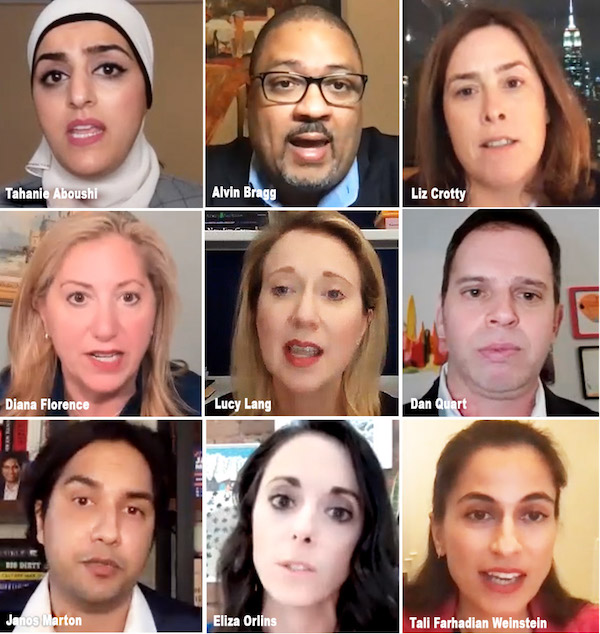 The Manhattan District Attorney's Office, currently budgeted at $422.4 million with 500 lawyers and 700 support staff, looks as though it will have new leadership for just the second time since Robert Morgenthau, who at age 55 took over the office in 1975 and held until 2010. Morgenthau had previously served as United States Attorney for the Southern District of NY, appointed to that job by President John F. Kennedy (1962), who had also appointed his brother, Robert F. Kennedy, as United States Attorney General (1961). The upcoming primary for Manhattan District Attorney is on June 22.
At the Dec. 1, 2020 Zoom-held forum Candidates for Manhattan District Attorney, sponsored by the Chelsea Reform Democratic Club (CRDC) and the Hell's Kitchen Democrats (HK Dems), the social injustice of who gets prosecuted and who doesn't was a dominant issue. Yet the forum brought up many other matters, such as the financial disparity of cash bail, domestic violence, and New York City's history of mass incarceration as a convenient way to clear the streets of crime without reproach. (A taped version of the forum can be accessed by clicking here. The passcode is: ek9qz7!P.)
Rather than ask everyone the same questions, moderator and 75th District Leader Sylvia Di Pietro, Esq. tailored questions to the strengths of each candidate's platforms and experiences, resulting in a dialogue rich in reform to the current way the DA's office prosecutes crime in Manhattan. CRDC President Mindy Rubenstein-Rosier acted as timekeeper, and CRDC treasurer Mark Gottlieb handled Zoom technology. All kept a very smooth and rewarding flow to the forum.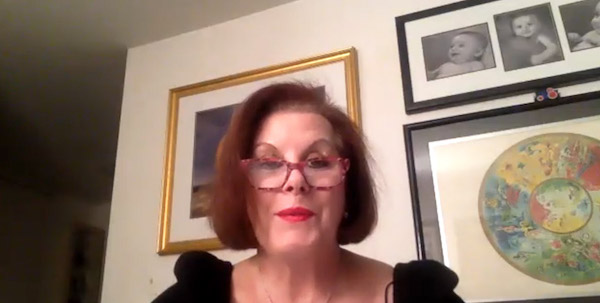 Below, find excerpts from the candidates, presented in alphabetical order. Click on the first appearance of their name to be taken to their website.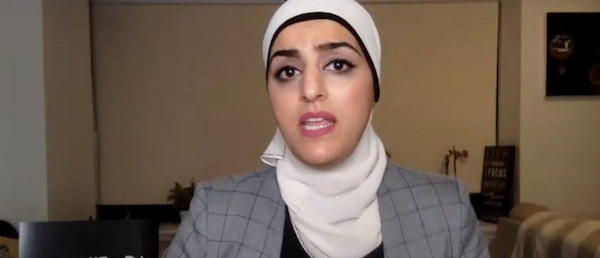 "We need a new model that is rooted in community-based engagement, participatory justice principles, and a determined insistence that —uplifting and investing in people, not policing and incarcerating them —is the route to safety," said Aboushi. "We must refocus our justice system from breaking down people through punishment toward rebuilding our neighbors and neighborhoods."
Aboushi's determination in reducing incarceration is rooted in her father being sentenced to 22 years in prison, when she was just 14. It left her mother to raise her and her nine siblings. She became a partner at the Aboushi Law Firm where she specialized in civil rights, discrimination, and commercial litigation and often worked pro bono for the New York Civil Liberties Union. As a longtime member of Community Board 10 (Central Harlem), Aboushi has a strong community perspective.
"I plan to make the Manhattan District Attorney's office transparent, accountable, and collaborative with those who are most impacted by it," said Aboushi. "Everything I would do would be centered on shrinking the footprint of the office by creating a collaborative body of advisors that are part of the community. Instead of the office prosecuting, it should get people help."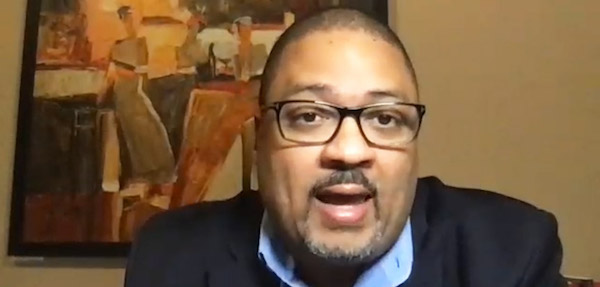 "As a prosecutor I know that a homeless sweep by the NYPD doesn't make us safer. Mental health response by the NYPD, and not by doctors and medical care professionals, does not make us safer. In fact data shows 50 percent of police-civil deaths start with a mental health call."
A graduate of Harvard Law, Bragg turned his back on big-time money at a big-time law firms. He instead returned to Harlem to fight the social injustices that plague his childhood. He has since served as Executive Deputy Attorney General for Social Justice and has investigated police-involved killings. He won significant settlement agreements in matters concerning tenant harassment, wage and hour violations, unlawful discrimination by employers based on applicants' criminal history records, and unlawful business practices by health insurance companies, and led an investigation into the obscene number of stop-and-frisks by the NYPD. As Assistant U.S. Attorney for the Southern District of New York, Bragg successfully prosecuted corrupt politicians, both Democrat and Republican. And as Chief Deputy Attorney General in New York State, Bragg not only challenged the Trump administration over the census for its inclusion of a citizenship question, he also prosecuted others on charges of bribery, securities fraud, and Medicaid fraud.
"For too long in Manhattan, we've had two standards of justice—one for the rich and powerful and another for everyone else. One is they are overly punitive in poor neighborhoods, yet, then they don't hold accountable people like Weinsten or Epstein," Bragg told the online audience. "We need a fair application of the law. We need to focus more on the survivors."
"Actions have to have consequences, but not necessarily incarceration. We have to give people a chance, but there is a time when public safety matters… victims matter," said Crotty. "I have experience with defendants. Some of them don't want to learn. Some of them don't want to care. If people want to change, we give them the opportunity. The fact is that not everyone wants that opportunity."
Crotty gained notoriety as she was the only candidate that didn't sign a letter to NY Governor Cuomo demanding mass clemency to convicts over 55 years old due to COVID-19 concerns.  "That would mean that Harvey Weinstein would be released!" Crotty exclaimed, adding that she is against both mass-incarceration and mass-clemency. She explained that the safety of victims would be better served on a case-by-case basis.  A native of Stuyvesant town, Crotty is a former Assistant District Attorney with the experience of over 4,000 court cases involving street crimes, attempted murder, kidnapping, assault, burglary, robbery, and drug sales, as well as complex crimes like forgery, grand larceny, identity theft, and money laundering. She established the law firm Crotty Saland PC and also serves on the NYC Bar Association's Judiciary Committee, evaluating judicial candidates for election, reelection, appointment, reappointment, designation, and certification to judicial office.
"We need to bring realistic, common sense reforms to the District Attorneys office that builds community trust and makes victims feel protected," said Crotty. "They should stop the use of bogus certificates of readiness (which prolong cases to over a year). Justice delayed is justice denied."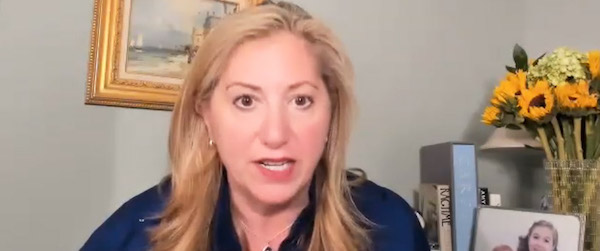 "We need to re-allocate the resources away from crimes of poverty and towards crimes of power, like domestic violence, sexual assault, and also white collar crimes," said the candidate.
Florence has worked at the Manhattan District Attorneys office for over 25 years starting in the 1990s for Robert Morganthau, and follows his doctrine that prosecuting "crime in the suites" is every bit as important, if not more so, than prosecuting "crime in the streets." She has worked on convictions against companies and individuals for defrauding 9/11 charities, terrorizing the elderly, domestic violence, wage theft, and deadly work conditions. She also worked five years prosecuting cases of domestic violence. The Manhattan-born Kips Bay resident wants to organize an interstate program in stopping the iron pipeline of guns.
"I have a vision that comes out of experience. I know the office treats justice as a factory and doesn't pay attention to people. I have always looked at every case with a holistic view." Florence told the forum. "I believe in the trifecta of safety. We can be safe at home, safe at work, and safe on the street." She feels strongly that the office "can be a place where no matter who you are, where you live, or what language you speak, you will be welcome."
Lucy Lang believes in "prioritizing prevention and healing, upholding racial and gender equity, and promoting the dignity of all New Yorkers." The former Assistant Manhattan District Attorney (11 years) has handled cases of domestic violence, murders, and gun violence. She promises, if elected, an-all inclusive workforce in hiring and retention.
Like her grandfather who created the I Have a Dream Foundation, Lang has given back in her own way, creating a college-in-prison course bringing together Assistant District Attorneys and incarcerated students to study criminal justice inside New York State prisons. In recognizing that prosecution alone would not solve all challenges, she worked in collaboration with the local tenants' association, NYCHA, the NYC Parks Department, and the NYPD, in a first-ever coalition to regain use of a local NYCHA playground and making its housing a safer place to live. Also, as director of the Institute for Innovation in Prosecution at John Jay College she's worked with government, crime survivors, and system-impacted people on innovative criminal justice reforms related to trauma, racial justice, restorative justice, data transparency, and police accountability.
"It is the utmost importance of solving massive incarceration in our lifetime. I would seek to overhaul the office from a racial justice perspective," said Lang, who also feels police misconduct is a massive problem that she will not tolerate.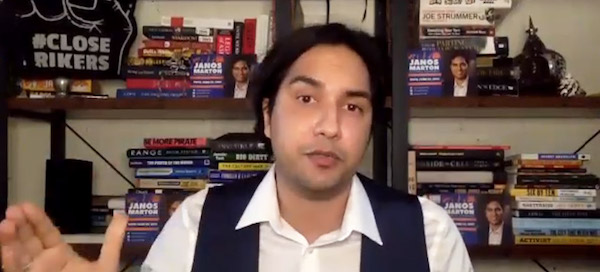 "We need to reform the way we approach mental health so that people struggling with mental health don't end up in our jail system," said Marton. "We need ending cash bail so that there's never someone spending the night on Rikers Island or the Tombs because of their inability to pay. And we need to make sure young people get programs such as Avenues For Justice, even when they are charged with serious crimes."
Marton grew up on the Upper West Side during the time of stop-and-frisk. That experience cemented his career as a legal advocate fighting social injustices and powerful interests. As Special Counsel to the Moreland Commission he investigated public corruption. At the ACLU, Marton fought for changes to criminal justice policies such as bail, sentencing, and parole across the country. He has long been an advocate for the closing of Rikers Island, and believes that building new jails in the future can be prevented now, by giving access to mental health care, giving young people an off-ramp from the criminal justice system, and ending cash bail.
"We will commit to cutting the pretrial incarceration by 80% in Manhattan. This is the cornerstone of my campaign," said Marton, adding, "If you want something to be done differently, go with someone with a new vision and new ideas."
"Clients of mine get arrested for stealing a pint of ice cream worth $4.99 at a Duane Reade and meanwhile there are people committing wage theft to the tune of millions of dollars and not being held accountable," Orlins told the forum attendees. "Abolish money bail entirely. Money bail is unjust."
The Manhattan-born lawyer is a seasoned criminal defense attorney for the Legal Aid Society. Over the last decade, Orlins has represented over 3,000 New Yorkers who couldn't otherwise afford a lawyer. She has fought to prevent New Yorkers from being jailed for offenses as petty as putting a bag of groceries on an extra seat in the subway. "As a public defender I have seen rampant misconduct on the part of the police. Not just the abuse, harassment and violence we've seen in the streets but also perjury in the courtroom, falsifying of documents, and false arrest," she said, adding that the current Manhattan DA's office has been complacent.
"We have a presumption of innocence. But anyone who has practiced in the public defender's office knows that that only applies when you are rich enough to buy your freedom. Cash bail is nothing more than what's in your bank account. And there is no transparency to who gets sent to programs and who gets sent to prison."
If elected, New York State Assemblymember Dan Quart will not prosecute many crimes—including simple trespassing without criminal intent, disorderly conduct without any other charge, possession of alcohol by a minor, drug possession for personal use, resisting arrest without any other charge, marijuana possession or sale, turnstile jumping, burglary in the third degree, loitering for the purpose of gambling, prostitution, or busking, the vast majority of welfare fraud and possession of stolen property, among many other laws. "The best way to go about this is to decline those charges, but get people the help they need," he noted
As Assemblymember representing the Upper East Side, Quart has been a strong advocate in Albany for criminal justice reform. As a lawyer defending the poor from eviction, he was honored as one of New York City's top pro-bono attorneys by New York State's Chief Judge. He wants to end cash bail and supports sentencing reform where no one is sentenced to more than twenty years.
"We will prosecute people for what they do, not for who they associate with," said Quart, promising, "We will not use the gang conspiracy charges that target black and brown boys and men in communities of color throughout Manhattan."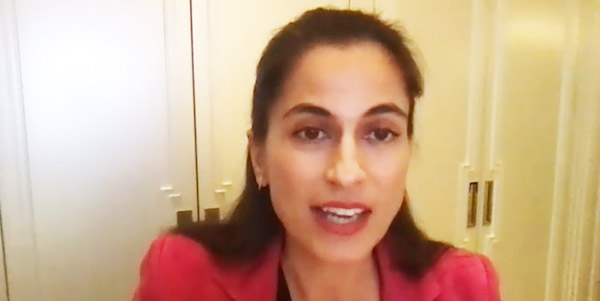 "Incarceration should be a last resort by first putting people with mental illness, substance abuse, and young people found with a gun, into programs," Farhadian Weinstein told the Zoom listeners. She is a strong advocate of bail reform who noted, "However, if there is strong evidence a person is a present danger to others, there should be pre-trial detention."
Farhadian Weinstein's past is flush with eye-opening experiences. Her family fled the violence and anti-Semitism of revolutionary Iran, landing across the river, in New Jersey. As a Rhodes Scholar she clerked for both Judge Merrick B. Garland at the U.S. Court of Appeals and Justice Sandra Day O'Connor at the U.S. Supreme Court. During Obama's presidency, Farhadian Weinstein worked at the U.S. Department of Justice, as Counsel to Attorney General Eric Holder. As an Assistant U.S. Attorney, she investigated and prosecuted cases ranging from gun violence and murder to public corruption, tax and other frauds, and national security matters. Most recently, she stepped down as general counsel to Brooklyn DA Eric Gonzalez. She lives on the Upper East Side.
"We live in a blue state and blue city and yet we have this intense problem of gun violence," Farhadian Weinstein told the Zoom attendees. She wants a court dedicated to address ghost-guns where people buy parts online and then put them together, while also stopping the flow of gun trafficking, and getting guns out of the hands of domestic abusers. "The Manhattan District Attorney's Office can and should set the national example in delivering safety, fairness, and justice for all."
In memory of past CRDC president and Judicial Delegate, Judy Richheimer who, before her March 2020 death due to COVID-19 complications, roamed NYC's courtrooms, writing up stories about litigation, lawyers and judges for City Limits, among many other publications. NOTE: Reporter Donathan Salkaln is CRDC's VP.
Chelsea Community News is made possible with the help of our awesome advertisers, and the support of our readers. If you like what you see, please consider taking part in our GoFundMe campaign (click here). To make a direct donation, give feedback, or send a Letter to the Editor, email scott@chelseacommunitynews.com.