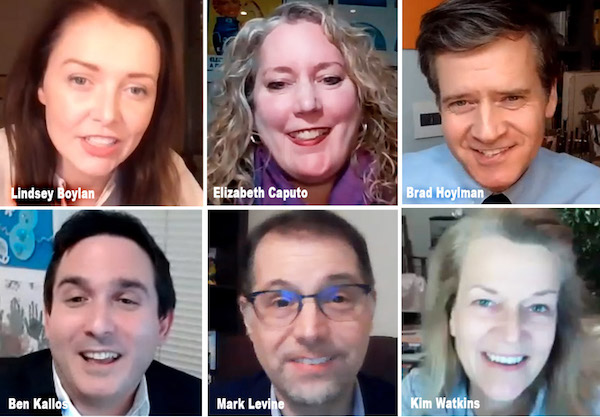 TEXT & PHOTOS BY DONATHAN SALKALN | Like firemen rushing into a building already in flames, candidates everywhere are lining up to run for office in a city facing the bleakest of futures: homelessness, hunger, citywide-bankruptcy, shootings, empty office buildings, a fleeing tax base, converted condos where badly needed hospital beds should be, and a mass transit system that shuts down every 20 hours while hemorrhaging money, 24/7.
But what's so special about New York City is that so many people are willing to step up and save the day. At the Dec. 17, 2020 Zoom-held forum sponsored by the Chelsea Reform Democratic Club (CRDC) and the Hell's Kitchen Democrats (HK Dems)—Zoomers were introduced to the six candidates for Manhattan Borough President. Each has a well-established record of helping fellow New Yorkers in their own way, and each expressed their own vision of the job they're running for. The moderator, whose questions elicited lively exchanges and a flood of new ideas, was CRDC's Steven Skyles-Mulligan, the 75th District Leader. CRDC President Mindy Rubenstein-Rosier acted as timekeeper, and CRDC treasurer Mark Gottlieb handled the Zoom technology.
It is regrettable that Manhattan Borough President Gale Brewer will be a victim of term limits. Brewer has always stood side-by-side with activists in the battles for community justice. She also successfully passed legislation to add "caregivers" to the city's anti-discrimination law, removed criminal history questions from initial employment applications, and enforced requirements for street numbers on buildings in Manhattan (to aid emergency workers). Brewer plans to continue public service, running for the City Council seat she held from 2002 to 2013.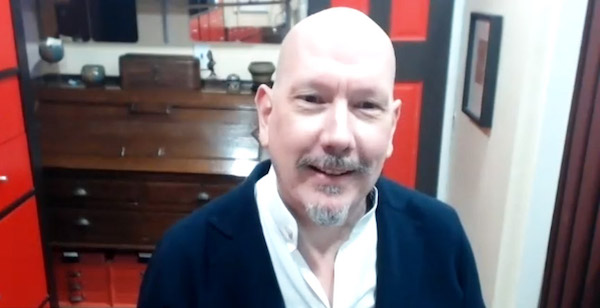 In their limited role, the borough president's job is to advocate for necessary city services, budgetary needs, and land use issues to the Mayor and the NY City Council. While appointing people to serve on community boards, borough presidents also shepherd those boards to better serve their neighborhoods. Manhattan consists of 12 community boards with a total of 600 volunteer members.
During the forum, the candidates all agreed that Manhattan needs more affordable housing, yet each had different ideas of achieving that. All candidates condemned Mayor Bill de Blasio's feeble efforts of recycling, composting, and waste reduction. And while some candidates welcomed the new term limits for volunteer community board members as a way to bring in fresh ideas and diversity, others were already mourning the impending brain-drain when long-serving members are forced to depart." (The New York Y City Council made changes to the City Charter invoking term limits that were approved by voters in the 2019 election. It should be noted that the City Council didn't reform the City Charter to give local community boards the power to stop the stampede of developers and gentrification into their neighborhoods.)
Below, find excerpts from the candidates, presented in alphabetical order. Click on the first appearance of their name to be taken to their website.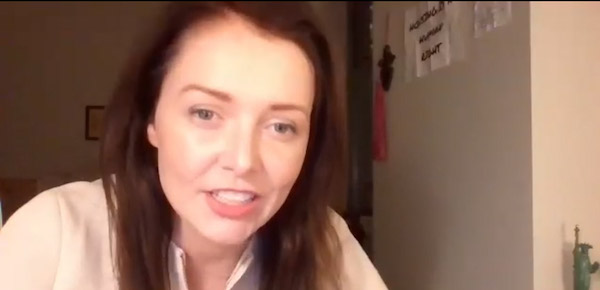 Lindsey Boylan | "The most under-utilized role of the Manhattan Borough President is also the most important one—land use and zoning. Everywhere you look in the borough, everyone is fighting back. We have a planning process completely divorced from the needs, desires, and hopes of the people," said Boylan. "Forget livability. All of that is thrust to the side. It's been quite intentional from mayors and different leaders from city and state."
After emerging from Columbia Business School with an MBA, Boylan amassed a unique set of skills from time spent as Deputy Secretary for Economic Development and Housing for New York State; Director of Business Affairs for the Bryant Park Corporation and the 34th Street Business Partnership, and Vice President of Municipal Finance at RBC Capital Markets, Boylan's experience has enabled urban improvements in both the public and private sector. She has also served on Manhattan Community Boards 5 and 7, and is an active member of the National Alliance on Mental Illness. "Police have no business managing mental health emergencies," she told the virtual gathering.
"We have to give more options for community board membership," Boyland said, referring to continuing remote meetings. "It enables people with care-giving responsibilities, important work schedules and mobility issues, to engage more directly." She also wants the MTA to invest in accessibility.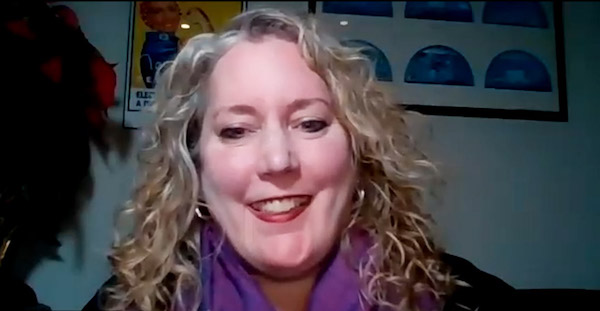 Elizabeth Caputo | "We are a city of islands and a borough of bridges. We can not develop out. We have to develop up," explained Elizabeth Caputo. "Changes to zoning need to allow for higher density construction and that in part is the solution of the housing crisis."
With an MBA from Harvard Business, Caputo, for the last 20 years, has made it a business of bringing people together in the public and private sectors, be it at World Economic Forum, Vice President Morgan Stanley, or Director of Strategic Partnerships with the NYC Department of Education. She has served the last 10 years as member and chair of Community Board 7 on the Upper West Side.
"Community board leadership should appoint board members that reflect the diversity of the neighborhoods and not the political whim of elected officials," Caputo said, adding that she approves of community board term limits because it gives the boards "fresh and diverse leadership." She believes in expansion of mass transit and a future car-free Manhattan. "I will bring people together to tackle Manhattan's biggest issues —affordable housing, transit, sanitation, and public schools," she said. As for police reform: "I believe in Black Lives Matter and police reform. I also believe in public safety."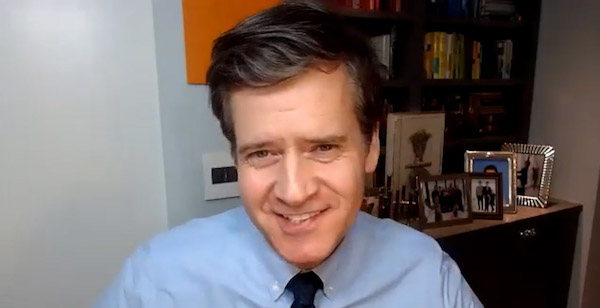 Brad Hoylman | "We cannot have an affordable housing program in New York that is driven by the market. The market has no morals. Inclusionary housing needs to be thrown overboard. We need special housing," said New York State Senator Brad Hoylman, representing the West Side that includes Chelsea and Hell's Kitchen. Hoylman wants to bring back housing initiatives much like Penn South, Manhattan Plaza, and Westbeth, all past affordable housing still vibrant today. "When you have 20 million square feet of empty office space in Midtown you can think big like that."
For close to a decade State Senator Hoylman has written and sponsored 79 state-wide laws. They include the recent police "STAT Act" that mandates reporting of racial disparities in law enforcement, the "Protect Our Courts Act," protecting immigrants from ICE arrests while at court, the "Child Victims Act" that extends the age of survivers to bring charges of child sexual abuse to 55 years old (up from 23), and many others that have advanced LGBTQ rights. As an Oxford and Harvard Law grad, Hoylman spent 12 years as Executive Vice President of Partnership of New York City and a decade as member and chair of Community Board 2. "That's 25 years in human years!" Hoylman quipped about his board time.
"When I think about Community Board 4 [Chelsea, Hell's Kitchen], I think about Lowell Kern, Joe Restuccia, Betty Mackintosh, Jean Nollan, Burt Lazarin… These are more than veteran voices that are going to be lost due to term limits," Hoylman said, referring to their knowledge of land-use in the war against developers. "I hope to put the veterans as public members." Hoylman also wants protection of Manhattan from rising seas, bringing money to community boards toward capital projects in much the same way as the City Council's discretionary spending currently does in communities, and pursue solutions to the homeless crisis. As for  police reform he wants to ban the use of facial recognition. Hoylman added, "Our community in Chelsea appreciates that our community policing works. We need to stop the revolving door of local precinct commanders serving one or two years and then shipped to another borough."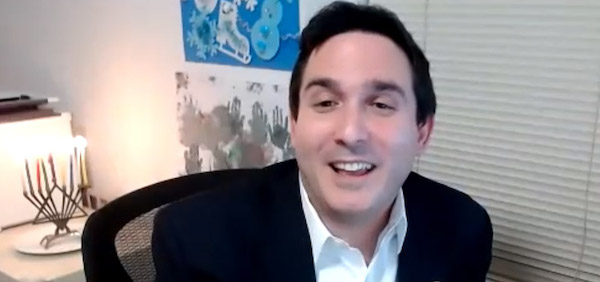 Ben Kallos | "You have an affordable housing crisis that never seems to go away despite generations of politicians promising to do something," said City Councilmember Ben Kallos, representing Midtown East and the Upper East Side. "In my district, we've actually had to go around Mayor Bill de Blasio to build and preserve 1,000 affordable apartments."
After graduating from SUNY's Buffalo School of Law, Kallos was an in-house counsel at Carlyle Capital Group, Executive Director of New Roosevelt Foundation and a lawyer for his own firm. In 2006, Kallos began a long stint on Community Board 8 in various roles that continue to today. As a Councilmember since 2014, Kallos has been an advocate of the homeless, telling the Zoom attendees, "With 18,000 children that woke up in a homeless shelter this morning, they are the face of the homeless in our city." Kallos has not only built supportive housing on the East Side, but also a food pantry with additional homeless services. As co-chair of the Progressive Caucus, Kallos has written more than 40 laws, including one that made the job of councilmember a full-time, self-sustaining one, while eliminating the earning of most outside income.
"I proposed urban planners and term limits for community boards. I also proposed transparency around community board appointments and their demographics and sponsored legislation allowing sixteen and seventeen-year-olds to be appointed to community boards," said Kallos. He supports child care for all government meetings and the expansion of congestion pricing to include all of the city. As for defunding the police, he's all for more of it. "It's hard to imagine real racial justice when you have a city more interested in policing communities of color rather than investing in them."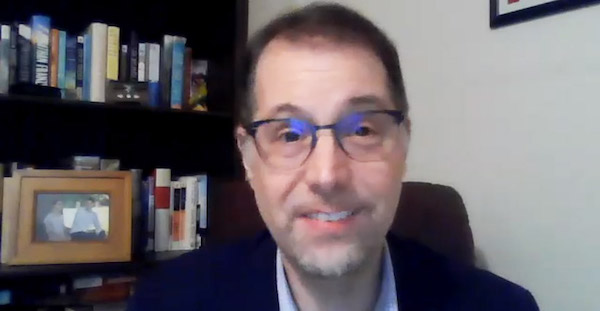 Mark Levine | "We need to grow, but with rezoning that limits the heights of new developments while getting developers to build affordable housing," said New York City Councilmember Mark Levine, who serves as chair of its Committee on Health. "We need a dramatic increase of affordable housing so that people don't live in overcrowded conditions where this virus has spread so easily. The inequality of our healthcare system has been laid bare by this pandemic."
With a BA in physics from Haverford College and a Masters in Public Policy from Harvard University, Levine became a teacher of math and science in the South Bronx during the mid-1990s. He also founded Neighborhood Trust Federal Credit Union, which helps low-income families in Upper Manhattan gain access to microloans and was voted democratic district leader in 2007. As a Councilmember, Levine championed the "Right to Counsel" legislation giving legal representation for low-income tenants facing eviction in NYC housing court. Levine told the zoom attendees that before the pandemic, evictions were down by 40 percent.
"I stood against term limits for community board members because they acquired their knowledge over years of service, allowing them to go toe-to-toe with major forces, like real estate developers. We lost that fight." Levine said. Pointing out to the meeting attendees, "Sixty-five percent of my appointments to community boards have been people of color [Community Boards 7,9,12]." Levine supports single-payer health care and taxing the rich. As for the police reform: He wants to stop DNA profiling, while adding, "We need accountability. There are officers who have committed horrible crimes, from lying under oath, to assaulting suspects in custody."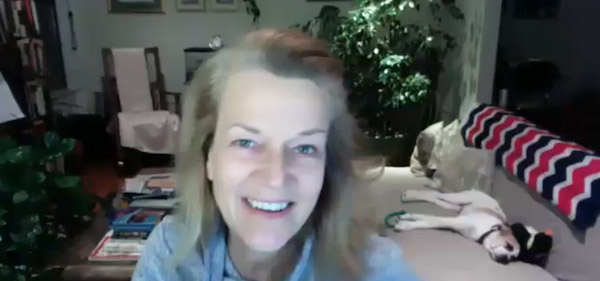 Kim Watkins | "One of my priorities is giving public schools back to the public," said Kimberly Watkins, President of the District 3 Communities Education Council (D3CEC) that covers much of the Upper West Side. "If we could get public education right, we would set our course to effectively help the other issues."
In her role with the D3CEC, Watkins oversees a diverse board whose responsibilities to their public elementary and middle schools include approving school zoning lines, evaluating community superintendents, and providing input on other important policy issues. As a graduate from Colorado State University, Watkins operations at Sea World, was Director at the Susan G. Breast Cancer Foundation, and has been, for the past 13 years, a certified personal trainer at the InSHAPE Fitness and inMOTION company, and a coach of marathon runners.
Said Watkins, referring to community boards, "These volunteer positions require such an exhausted moment of time and energy and how limited it is for individuals that work and have families to care for." She wants to expand the use of remote meetings. She also wants to "foster more civic engagement and get younger people involved." Watkins thinks school boards should be a part of community boards. Watkins also feels NYCHA residents should have the option of ownership or equity splits, and she supports expansion of bus lines, adding, "We should use of our streets for something other than vehicle traffic. We've got 508 miles of streets on the island." For police reform: "The school system doesn't need police in it."
This forum was recorded, in its entirety. To view, click here.
NOTE: Donathan Salkaln, who wrote the above report, is the CRDC's VP, Member Relations. To learn more about the CRDC leadership, click here.
Chelsea Community News is made possible with the help of our awesome advertisers, and the support of our readers. If you like what you see, please consider taking part in our GoFundMe campaign (click here). To make a direct donation, give feedback, or send a Letter to the Editor, email scott@chelseacommunitynews.com.