BY MICHAEL MUSTO | Having done a list of "Celebrities I've Met" and included some drag performers in it, let me go full feather boa and do a rundown of just the drag queens—creatures who live their dream while enlivening the nightlife on a regular basis. (And yes, there will be nightlife again.)
There are a ton of them—some from RuPaul's Drag Race, some that want to be on it, and some that were born too soon or were too busy just doing their thing to care. I love 'em all! Mostly! I'm not including those who don't like the term "drag queen". I'm also leaving out those who thought they were drag queens, then later realized they were trans—though I am including performers like Peppermint, who is trans, but also does drag. Here goes 222 of them:
Acid Betty (marches to her own drag drum)
Ada Vox (A talent who sits down and really sings)
Adriana Trenta
Afrodite (A '90s favorite. Pam Grier in drag.)
Alaska (Sardonic and real)
Alexis Michelle
Amnesia Sparkles (My late pal Nelson Sullivan's drag persona. A hoot and a half, with Southern charm and nice gams.)
Angel Jack (Old school queen who gussied up Roxy Saturdays in shiny outfits.)
Angel Sheridan (Escuelita diva who turned 1 A.M. lip sync into an art form)
Ann Tique (Old school gal from the Imperial Court)
Appolonia Cruz
Aquaria (Any young queen who knows Eartha Kitt's body of work is OK by me.)
Ari Kiki (Fearless comedy queen. No one cartwheels in heels like Ari a/k/a Marti Balloveras.)
Ariel Sinclair
Avant Garbage (Far from trashy. I love her homemade looks.)
Baby Ru
Barbara Patterson Lloyd (Deadpan standup comedy that made the audience stand up and cheer)
Baroness (Party thrower Susanne Bartsch's kid's nanny, she sadly killed herself due to the ravages of AIDS.)
Bebe Zahara Benet (The first Drag Race winner and an original in every way)
Bernard Zette (The house miracle at the '80s megaclub Area, Zette morphed several times for every theme.)
Bianca Del Rio (A female Don Rickles, she goes to dark places for big rewards.)
Bob the Drag Queen
Bootsie Lefaris (A stalwart on the scene, she gives her all.)
Boudoir LaFleur
Brandywine (Screechy and annoying, but had a fun boutique)
Brenda and Glennda
Brenda A-Go-Go (Brandywine's partner in crime)
Brenda Dharling (spins like a dervish)
Brini Maxwell (Sue Ann Niven for the new age)
Brita Filter (A wow of a wow)
Brittany Lynn (Philadelphia's queen of queens)
Busted (Don't give her any meds! I love her as is!)
Cacophony Daniels (A theater queen in crinolines)
Candi Shell
Carmela Cann (Wanted to be on HBO)
Cashetta
Chaka Khanvict
Charlie Hides (Kyle Minogue did a video for his act!)
Chelsea Piers (Talented and hardworking)
Cherry Jubilee (A legend for throwing the GLAM awards for LGBTQ New York nightlife every year. Give HER an award.)
Chicklet
Christian Womyn (Garbo meets Isadora Duncan)
Clover Honey (She's family)
Coco DeBall
Coco LaChine
Coco Peru (A wonderful monologist, she gives me credit for breaking her in the press.)
Connie Girl (Trans royalty. A flaming star.)
Constance Cooper (A Mapplethorpe-ian drag queen)
Courtney Act (A naughty, bawdy Aussie who joked that letting me ride my bike at this point is assisted suicide)
Crystal Demure (a /k/a Broadway actor J. Harrison Ghee. So gifted.)
Cynthia Lee Fontaine
Dainty Adore (A pesky little thing who sang scary high notes as I ran)
Dallas Dubois (Performer/activist who made waves)
Darienne Lake
Dean Johnson (No hair, no wig, no boobs, but still, so genius)
DeAundra Peek (As comforting as a plate of warm grits)
Desmond is Amazing (Thirteen-year-old Desmond Napoles has been amazing people for years.)
Detox
Dina Martina (The child you left on the church steps, but they kept coming back—and you were grateful for it!)
Dinah Cancer (She died. No joke.)
Divine (The queen mother of all of them. A punk Liz Taylor. All praise to Divine.)
Divine Grace
Dolores
Dusty Ray Bottoms
Ebony Jett (A sweet soul and a soulful singer)
Edie (She high kicked it all the way to Vegas)
Dame Edna Everage (Wittily funny, but Barry Humphries is a transphobic cow)
Eileen Dover (I turned her on to Suzanne Somers' poetry.)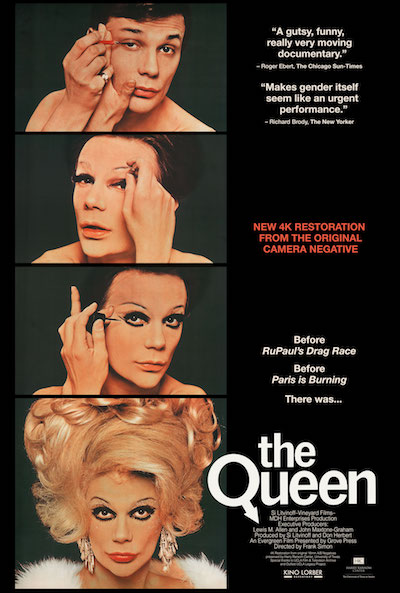 Elaine Lancaster (Striving, name droppy Trump supporter. Make some noise, everyone: Boo!)
Electra St. Jill (Bette Midler is her spirit animal.)
Epiphany (Leggy and luscious)
Eureka (Body positivity!)
Faux Pas
Fifi DuBois (Can turn a three-foot stage into Carnegie Hall)
Flawless Sabrina (See the legendary doc The Queen to get a glimpse of Jack's magic.)
Flotilla DeBarge (Always "movin' on up"—and she will always remind you of when it's Jackee Harry's birthday.)
Gefil Tefish
Gina Tonic
Ginger Coyote (A punk rock diva)
Ginger Snap (A pint-sized bundle of sass)
Glamamore (So inventive and always watchable)
Gloria Swansong
Gusty Winds (NYC's loss is Pittsburgh's loss. Kidding. We joke around.)
Hapi Phase (An '80s drag trailblazer, when things were more subversive)
Hattie Hathaway (Brian Butterick's drag persona, Hattie was a very tall woman.)
Hedda Lettuce (Rim shot!)
Heidi Haux
Hibiscus (A Cockette and one of the first to die of AIDS. George was sweeter than pie.)
Holly Box Springs
Holly Dae
Holly Woodlawn (Holly walked on the wild side and lived to entertain.)
Honey Davenport (Fights for what's right)
Honey LaBronx
Horrorchata (Co-created the Bushwig drag festival in Brooklyn)
Jackie Beat
Jackie Cox (She can sing! And I love her and Chelsea Piers together.)
Jackie Curtis (A poignant goddess in search of a venue. James Dean in a dress.)
Jackie Dupree
Jacklynn Hyde
Jan Sport (She can sang!)
Jasmine Allspice (A sharply funny bad girl, as performed by my friend Bill Love)
Jasmine Rice LaBeija
Jaymes Mansfield
Jem Jender (Showgirled-it around the Roxy and made it bubble)
Jennifer Snackwell (Livin' large)
Jeri Hall
Jiggly Caliente
Jimmy James (A man of many voices. His Marilyn Monroe and Bette Davis are knockouts.)
Jinkx Monsoon (Edie Beale for the new age)
Joey Arias (Andra Day impersonates him in a new movie.)
Kabuki Starshine (A living work of art)
Kasha Davis
Kenny Dash (The Bingo queen)
Kevin Aviance (A "cunty" dance artist and presence. Long live Kevin.)
Kim Chi
Kimmie Moore
Kitty Meow (A South Beach treasure)
Lady Bunny (Wigstock grew from between her legs!)
Lady Havokk
Lady SinAGaga (Drag's Jewish American princess)
Lagoona Blue
Lahoma Van Zandt (Fizzy party gal who elevated the mood in the clubs)
Laritza Dumont (The original Sofia Vergara)
Lauren Ordair
Lavinia Co-op (A sort of Busker Alley drag queen)
Lavonia Jenkins (You can find her at C-Town, feeling up the grapefruits.)
Leigh Bowery (What WAS that? I was gobsmacked and amazed.)
Lily of the Valley (A hard rockin' beauty)
Linda Simpson (Dry comic, documentarian, and Bingo host)
Logan Hardcore (Don't fuck with huh!)
Lola Michele-Kiki
Lulu
Lurlene (A founding member of my movie club)
Madelynn Hatter
Mama Tits (She raises spirits in Provincetown with her singing and personality.)
Manila Luzon
Margoh Channing (Fasten your seatbelts)
Marti Gould Cummings
Merrie Cherry (Brooklyn's finest)
Michelle Dupree
Milan (I'm proud to see him score in theater.)
Milk (Edgy and lovable)
Mimi Imfurst
Ming Vauze (Warhol assistant Benjamin Liu used to embody this elegant creation.)
Miss Fame (Chic and avant-gorgeous)
Miss Guy (Rock royalty)
Miss Understood
Mistress Formika (Sexy rock dominatrix and good time gal)
Misty Meaner
Misty Mountains
Miz Cracker (She's got spunk. I love spunk.)
Mona Foot (Nashom Wooden was a drag superhero and scene queen. He sadly died of COVID-19 last year.)
Monet Xchange (Best lip sync in town)
Monica Blewinksy
Naomi Smalls
Nikki Nicole (The first black Miss Boy Bar!)
Nicole Onoscopi (She had me at Nicole)
Olympia
Page Turner
Pandora Boxx (In the old days, she would have been on Bewitched.)
Pearl (A bristling queen)
Peau DeSoire
Peppermint (A trans mover and icon )
Perfidia
Pickles (YouTube entertainer, sexual outlaw, and genuinely happy girl)
Pissi Myles
Porsche (Turns it out in the Grove year after year.)
Princess Zoriah (a/k/a Armen Ra, a theremin playing diva of great renown. Far from your garden variety drag queen.)
P.S. Bette Davis (The late Randy Allen played "Post-Stroke Bette Davis" and nailed it, especially the way she'd lean on certain syllables.)
Queerdonna (Troubled, plus-sized material girl)
Rajene (No one hosted an ass contest like Rajene)
Raven Oh (A vocal star from Bar d'o to Zumanity to the Box and beyond, Raven is one of a kind.)
Rhea Litre
Richard Skipper (He made Carol Channing proud.)
Rify Royalty
Roller-arena (Skated around Studio 54 and is still making the rounds on a new set of wheels)
Rosé
Rose Levine (A Fire Island fixture. A big toast to Rose.)
Ruby Rims (A naughty, bawdy legend from the Anvil days)
Ruby Roo (Edgy pop diva and the prettiest of the pack)
RuPaul (We cavorted in the old days. She earned her stripes.)
Sahara Davenport (A gem we lost too soon)
Sandy Beach (Atlantic City legend)
Sapphira Cristal
Sassy (Trans, genderqueer, non-binary, drag queen, actor, artist, activist, DJ, and social documentarian)
Scarlet Envy
Severely Mame (She serves good wire hangers)
Sha-Boom-Boom (That smile lit up a room)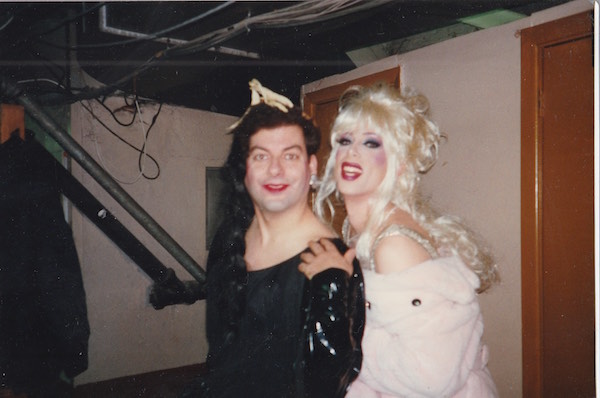 Shannon (A Boy Bar Beauty who radiated good vibes.)
Sharon Needles (Drag's answer to Elvira, but she's cleverly turned Valentine's Day into the new Halloween.)
Shasta Cola (A leggy queen from the Barracuda days)
Shay D'Pines & Angel Elektra (My favorite drag couple)
Shequida (She can hit some notes only dogs can hear.)
Sherry Vine (A disciplined performer who is getting a wonderful new chapter in L.A.)
Shirley Q. Liquor (Her blackface impersonation was, let's say, controversial.)
Sister Dimension (Out of this world)
Stella Doro (She high kicks for "Dancers Over 40.")
Stephanie Stone (No one can take down Rene Zellweger's performance as Judy Garland like Stephanie can. Genius.)
Steven Brinberg (His impression of Barbra is like butter.)
Sultana (Egyptian whirling dervish and portrait artist)
Sun (Sweet and a bit awkward. Peter Kwaloff was a great guy.)
Sutton Lee Seymour (Sing out, Louise!)
Sweetie (Both earthy and misty eyed, she had presence for days.)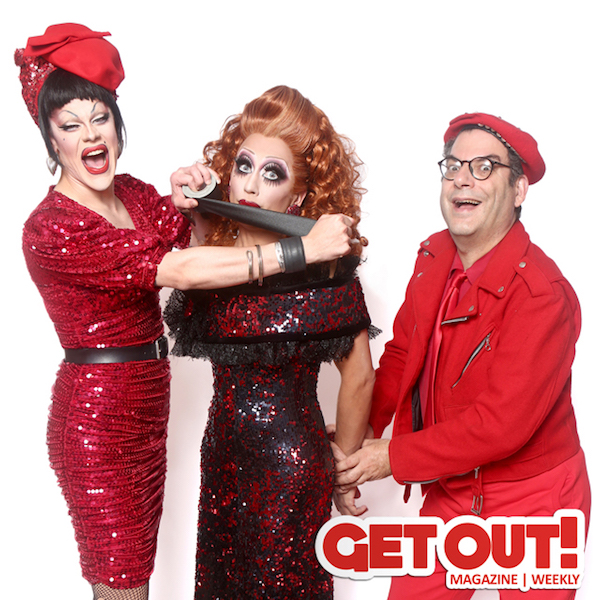 Sybil Bruncheon (With Drag Bingo and trivia games, she's made drag interactive.)
Tabboo (Groundbreaking performer and artist)
Tallulah DeBayous (A Southern bar wench who puts the ooh back in the blues.)
Tammie Brown (No one can backstep like this Mexican-American superstar.)
Thorgy Thor
Tina Burner
Tobell von Cartier
Tommy Femia (He captures Judy Garland's vibrato and pain.)
Trai LaTrash
Trinity K. Bonet (A sweet queen with a mission)
Trixie Mattel (My kind of weirdo)
Untitled Queen
Varla Jean Merman (Long-running talent, from NYC clubs to stage to Ptown)
Victoria Falls
Vodka Stinger (My old pal from Pieces Bar, she worships Elaine Stritch.)
Willam
Witti Repartee
Yuhua Hamasaki (That makeup! That mouth! She's marvy.)
Michael Musto is a columnist, pop cultural and political pundit, NYC nightlife chronicler, author, and the go-to gossip responsible for the long-running (1984-2013) Village Voice column, "La Dolce Musto." His work regularly appears on this website, as well as Queerty.com and thedailybeast.com. Follow Musto on Twitter, via @mikeymusto.
Chelsea Community News is made possible with the help of our awesome advertisers, and the support of our readers. If you like what you see, please consider taking part in our GoFundMe campaign (click here). To make a direct donation, give feedback, or send a Letter to the Editor, email scott@chelseacommunitynews.com.