Writing the Apocalypse is a weekly series featuring the poems, essays, and recollections of
Puma Perl, with subject matter influenced by her experiences
as a NYC resident during the COVID-19 pandemic.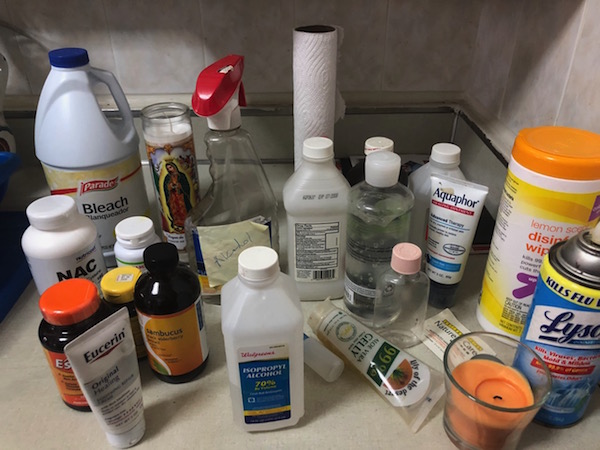 Imprints | TEXT & PHOTOS BY PUMA PERL
One year ago,
I believed in bleach
but was unsure about masks
and said if I had masks
I'd give them to health care workers
because of the PPE shortage
Nurses going to work with bandanas,
reusing paper coverings until they shredded
You couldn't find wipes in stores
so I made hand sanitizer at home
Diva ran up and down the block
delivering small items like Lassie
because my daughter was afraid
to go within six feet of me
Today is National Puppy Day,
lots of pictures of Diva on social media
I don't mind looking at them
They make me happy
One year has passed
and yesterday's conversations
were about concert tickets,
keyboards, and paw prints
In January we obsessed
about vaccine appointments
In February it was the second shot,
dental problems, losing Diva
March brings more gun violence,
racially motivated attacks,
bombings, economic insecurity,
taxes and maybe a stimulus check,
laughably insufficient
People still get sick,
people still die,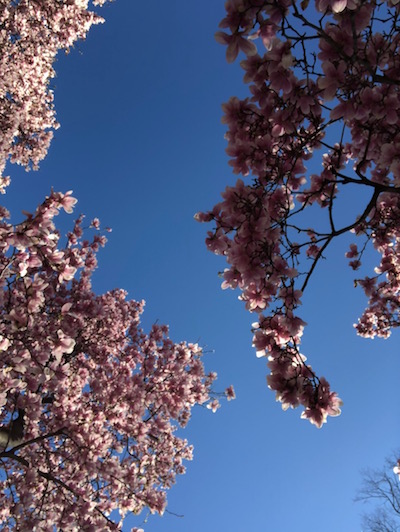 long-term effects still unknown
Despite the lingering darkness,
there's a ray of light
hiding in the corner,
strong enough for us
to discuss a memorial concert
and a keyboard stand
Somehow, it is April
Vaccine eligibility expands
Everybody talking
about their shoulders
or their arms
and what did you get?
Moderna and Pfizer
become part of every day
vocabulary
and, because it's April
National Poetry Month
comes around
without fanfare or muMs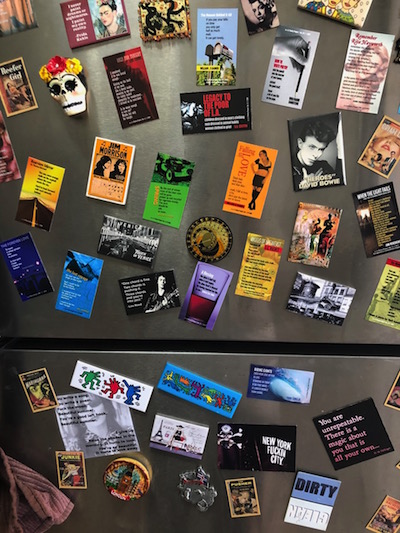 or Algarín,
so many laughs and words
never to be heard
alive again
And I still believe
these poems
are just a place
to put my stuff,
a mental hard drive
filled with nonsense,
but if I don't do anything
then there's nothing
that I did.
© puma perl, 04/01/2o21
Puma Perl is a poet and writer, with five solo collections in print. The most recent is Birthdays Before and After (Beyond Baroque Books, 2019.) She is the producer/creator of Puma's Pandemonium, which brings spoken word together with rock and roll, and she performs regularly with her band Puma Perl and Friends. She's received three New York Press Association awards in recognition of her journalism, and is the recipient of the 2016 Acker Award in the category of writing. Her most recent books can be found by clicking here.
Chelsea Community News is made possible with the help of our awesome advertisers, and the support of our readers. If you like what you see, please consider taking part in our GoFundMe campaign (click here). To make a direct donation, give feedback, or send a Letter to the Editor, email scott@chelseacommunitynews.com.