BY NYC COUNCIL DISTRICT 3 CANDIDATE PHELAN DANTE FITZPATRICK | Finally, marijuana legalization in New York has puff-puff-passed. After decades of treating this natural plant as if it posed the same dangers as heroin, we can now fully embrace its medicinal applications and enjoy it recreationally.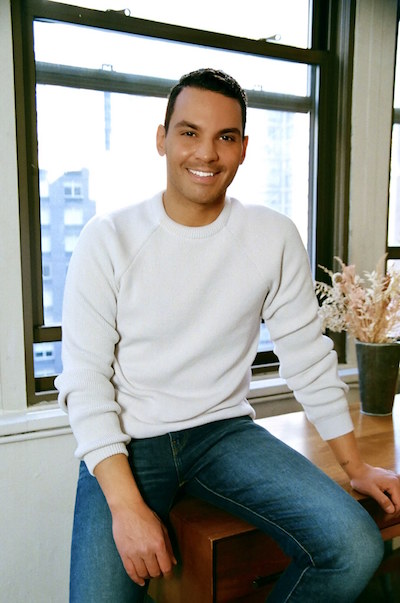 Perhaps more importantly, this legislation also provides for critical criminal justice reform. It marks the beginning of the end in New York for a "war on drugs" that enabled a devastating, decades-long targeted assault on Black and Hispanic communities that has torn apart families and plunged many into vicious cycles of poverty and violence.
I'm running for City Council for many reasons, but none more significant than social equity and economic recovery. If we implement these new marijuana laws the right way, they can be powerful tools toward solving both in District 3 and across the city.
From Hell's Kitchen to the West Village, our district is already a hub for nightlife and entertainment. I plan to make sure we stay that way. With coordination between the NYC Economic Development Corporation, local Business Improvement Districts, and advisory boards made of business owners and community leaders, we can create a framework for success. The West Side of Manhattan can be as well known for cannabis tourism and ndustry as Amsterdam.
And we need to make that dream come true fairly. I will work with my colleagues to ensure a meaningful number of licenses are granted to New York companies that are owned by members of these negatively impacted communities.
We also need to ensure that these companies have diverse boards, executive leadership, management, and staff, and that the vendors they utilize also reflect that diversity. With millions of dollars at stake, we can't allow social responsibility to fall by the wayside.
Lastly, we will make sure these companies give back to our communities. We must see a return on investment for the neighborhoods that have been destroyed by unfair drug laws.
History cannot be allowed to repeat itself. Other cities and states have failed to provide these opportunities. Even New York's existing medical marijuana companies have dropped the ball. That is why it is so important to hold ourselves and our colleagues accountable as we figure out how the system will work here. I've proudly signed the Cannabis Equity Commitment and encourage other candidates and leaders to do the same. We can't make this change alone.
Phelan Dante Fitzpatrick is a candidate for New York City Council in District 3, which includes the West Side of Manhattan from Columbus Circle to Hudson Square. His campaign is centered around making our streets safer, getting our economy back to work, and fighting to achieve diversity and inclusion through equal representation. Unique experiences as a gay, Black, single dad, who operates several small businesses, and is a gun violence survivor have prepared him to be a powerful representative. To learn more about Phelan and his ideas, visit www.phelanforcitycouncil.com.
Note: The above statements and perspectives are that of our Guest Opinion author are not necessarily shared by Chelsea Community News—which is made possible with the help of our awesome advertisers, and the support of our readers. If you like what you see, please consider taking part in our GoFundMe campaign (click here). To make a direct donation, give feedback, or send a Letter to the Editor, email scott@chelseacommunitynews.com.