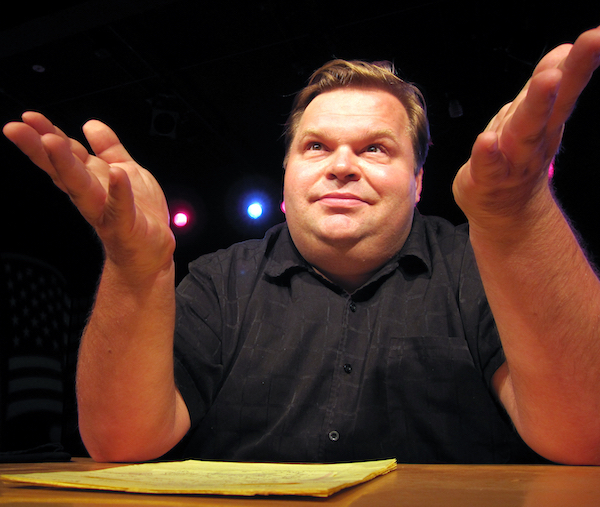 BY TRAV S.D. | Much politician-driven hoopla about the soft re-opening of Broadway has been underway as of late. Yet meanwhile, Off-Off-Broadway has already hit the ground running. Performance artist Mike Daisey premiered his new monologue What the Fuck Just Happened? at the Kraine Theatre (85 E. Fourth St.) on April 2, the first theatre production to be presented in an actual theatre since the city shut down in March 2020.
There is something that's just kind of "right" about Daisey being the first one to test the waters. For over 20 years he's forged a name for himself as a kind of "rapid response" topical monologist, presenting over two dozen unique solo pieces since the late 1990s. His technique mashes up notes-in-hand autobiography a la Spalding Gray, with humorous ideological exploration of political and social issues in the manner of Michael Moore, punctuated (all too rarely for my tastes) with comical, almost slapstick, outbursts of vocalized anger in the mode of Sam Kinnison, Lewis Black, or (forgive the comparison) Chris Farley.
Putting on my vaudeville hat, I might call him the love-child of Will Rogers and Roscoe Arbuckle, a formidable mind-body cocktail that live theatre is uniquely formulated to showcase. Some of Daisey's best-known works include 21 Dog Years (2001), the controversial The Agony and the Ecstasy of Steve Jobs (2010), and Fucking Fucking Ayn Rand (2013).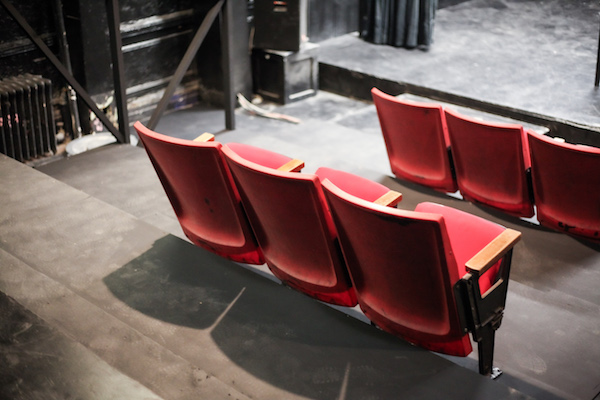 Trapped in a house like the rest of us for the past year, in his new piece Daisey has adjusted his lens from macro to micro. Which is what you do when you're a guy who writes about the world, and the whole world is suddenly… your apartment. No one remains untouched by events during a plague year however, and Daisey's powers of observation have not flagged, quarantine notwithstanding. He reminds us of those early terrifying days of last Spring, when the sounds of ambulance sirens were constant and each day concluded with the banging of pots and pans in celebration of front-line health care workers. He talks of the challenges of living in a one-room apartment with another person, a prison-like ordeal that must put a strain on a relationship, which folks in the suburbs can scarcely imagine. From thence, to the Black Lives Matter protests, and then to the 2020 Presidential election when Daisey worked the phone banks ("against Trump" more than "for Biden," he assures us). Thence to the Insurrection of January 6 and the present day.
Now, there should be some acknowledgment that the trials Daisey chronicles in What the Fuck Just Happened? don't really deserve a verb in the past tense. Everything is still unfolding—the pandemic, the battle for racial equality, the civil war against the Radical Right. What Daisey has done is seize the day, to get a show on its feet at the soonest possible moment, something which he is uniquely skilled and practiced to do. It's "ripped from the headlines" stuff, fresh and raw, not polished or terribly much digested. But the few people who were able to physically attend were no doubt so very grateful to be able to be there for it. As for me, I watched the live stream, and it was nearly as exciting, experiencing it vicariously long distance.
The very good news is that there will be at least one more performance, on Friday, May 7, at 7pm. Tickets will go live soon at frigid.nyc. The show will be livestreamed, as before. For those who hope to attend in person, the folks at the Kraine want you to know that the theatre is ventilated, all seats in the audience are six feet apart, and Daisey is 10 feet away from the nearest audience member. The Kraine staff are all fully vaccinated (as is Daisey) and live audiences members must also be masked and fully vaccinated (14 days since last dose). Which would all be very reassuring, but for one salient point Daisey leaves us with at the end of his monologue: There is no vaccine for the Fascism that got us here.
WHAT: What the Fuck Just Happened?
WHO: Created and Performed by Mike Daisey
HOW MUCH: In Person: $50 Suggested, $10 Minimum / Livestream: $15 Suggested, No Minimum
RUNNING TIME: 90 minutes
FOR TICKETS, CLICK HERE  
FOR SHOW WEBSITE, CLICK HERE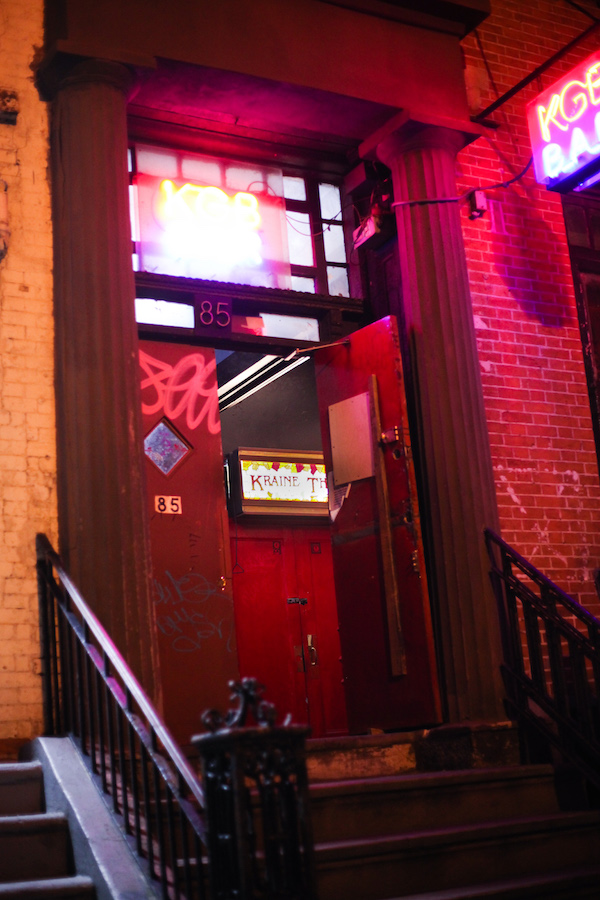 Chelsea Community News is made possible with the help of our awesome advertisers, and the support of our readers. If you like what you see, please consider taking part in our GoFundMe campaign (click here). To make a direct donation, give feedback, or send a Letter to the Editor, email scott@chelseacommunitynews.com.